Former Manchester United defender Gary Neville believes that the midfield pair Ander Herrera and Paul Pogba to face tough tests in upcoming fixtures. Neville admitted that both the players as pair can be judged after this tough games.
Jose Mourinho brought back Herrera into the starting line-up against Leicester City. The Spaniard occupied a deeper position allowing Pogba to have freedom to roam ahead. They worked well as a midfield partnership as United blew away Leicester in first half by scoring four goals. Pogba was also able to get his first goal for the club.
Mourinho is still not sure about perfect midfield combination
Neville in his post match analysis admitted that United need to dominate midfield in big games. United struggled in midfield against Manchester City but improved in second half earlier this month. Neville told Sky Sports that it is "too early to say, I don't think Mourinho will look at that performance and think Pogba and Herrera are his midfield two."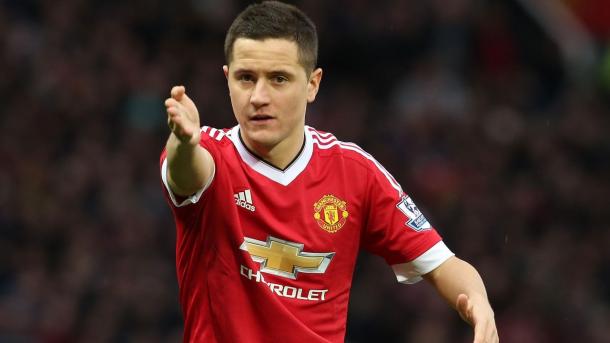 He further added that it will take some time for both the midfielders to coordinate properly. Neville insisted that "they will have to build up the trust to Mourinho, to us and the crowd that they are good enough for big games." Herrera has been impressive under Mourinho in different roles he has been deployed. On the other hand Pogba delivered the his best performance since his summer move for United.
Ultimate test against bigger teams
United face Chelsea, Liverpool and Manchester City in a span of 10 days after international break. Neville is curious about how "the Pogba- Herrera midfield pair if played together, deliver in the big games and better oppositions." The former Valencia manager though praised the pair "for the good start and taking their opportunities."
Neville also admitted that Mourinho's decision to drop Wayne Rooney was inevitable. The English forward has been under immense criticism for poor start to the game. Rooney will now have a huge task to regain his spot as United were better in attacking third without him on Saturday.