England goalkeeper Joe Hart feels that captain Wayne Rooney still remains a 'leader' for the national side, despite coming under critisism over the past few weeks.
Rooney, who started on the bench in Tuesday's draw with Slovenia in Ljubljana, came on as 73rd-minute substitute but couldn't help his three lions teammates to all three points, on a frustrating night for England.
Liverpool midfielder, Jordan Henderson replaced the 30-year-old as skipper for the evening as he partnered with Eric Dier in the holding midfield positions. However, it was Hart who proved to be the stand out performer for England as his string of impressive saves denied the hosts any chance of a breakthrough.
Hart has praise for Rooney
After the game, the Torino loanee was quick to praise his teammate, even though his position in the national team has come under scrutiny.
"Everyone knows Wayne is our leader. Every day no matter what he is doing he leads us. Jordan [Henderson] did really well tonight, taking over the role as captain in a pretty blown up circumstance with Wayne not playing."
He added: "Wayne helped him, we helped Jordan, and we move forward as a team. We were always going to do that. There are plenty of people in the squad who deserve to play and it's down to the manager who he picks and we support him."
Rooney not a regular starter anymore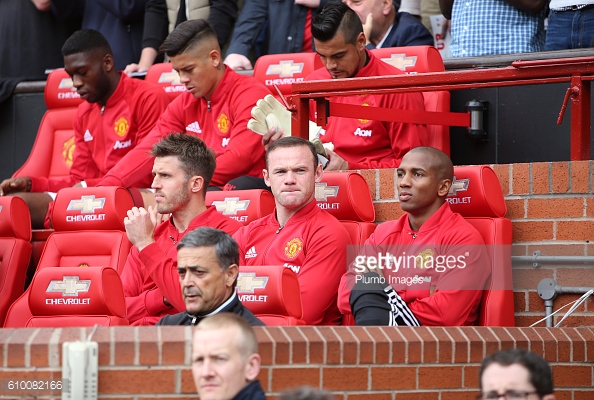 The Manchester United captain has not started a league game for the reds since his sides 3-1 defeat to Watford last month and will hope to be involved when they travel to Anfield on Monday night. Before the season started, United manager, Jose Mourinho explained how his captain was going to be playing further forward.
However, with the likes of Marcus Rashford, Zlatan Ibrahimovic and Juan Mata all having a strong season thus far, the former Everton striker has struggled to find a good run of form, as well as a regular spot in the starting 11.
United still have five games remaining in October, including a trip to Stamford Bridge, and a EFL Cup tie against neighbours Manchester City, therefore if Rooney was to silence his criticts, now would be a good time to do it.