Manchester United crumbled to a humiliating 4-0 defeat to Chelsea at Stamford Bridge on Sunday.
The Red Devils slumped to seventh position and stay six points behind rivals Manchester City, who remain at the top of the Premier League.
After a good display earlier this week against Liverpool and Fenerbahce, United started poorly against Chelsea and paid the price.
The away side conceeded two goals inside the first 20 minutes. Chelsea did similar damage in the second half, after doubling their first-half lead in no time.
Jose Mourinho admitted that the defensive errors cost his team the match, but here are other things that United can take away from the game.
Mouirinho's team selection poor once again
Mourinho committed the same mistake he did one month ago against Manchester City. The Portuguese's poor selections for his starting eleven proved costly.
He continued with Jesse Lingard, who has performed well this season, but sulked once again in a big game. Maraoune Fellaini was the other selection which Mourinho got wrong on Sunday.
The Belgian was good in 0-0 draw against Liverpool. He managed to break the press at Anfield. However Chelsea are a completely different side as they remain compact and try to attack on the counter in a 3-4-3 formation.
A more creative option like Juan Mata would have been better for United. Mourinho is known for his big game management, but he has been largely poor for United in that department thus far.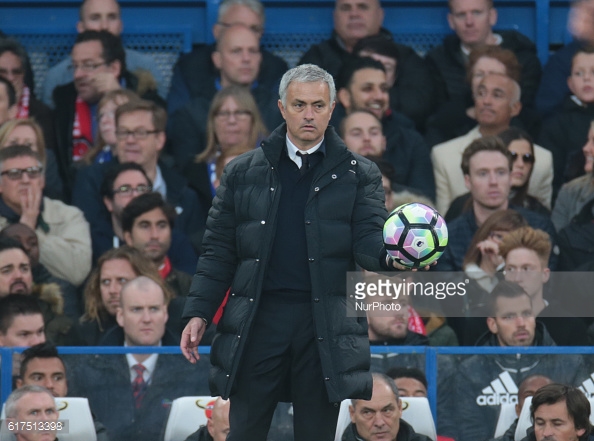 Rashford on the flanks is not working
After an impressive cameo against Hull City, Marcus Rashford has since been a mainstay in Mourinho's lineup.
The youngster provides a breath of fresh air with his direct play and taking on the defenders. Rashford has earned his place in the line-up, but now he is being utilised in a wrong position.
He is a dynamic player who can change game with a moment of magic, but currently he is restricted on the flank. Crossing is not one of Rashford's strengths, but that is what is expected from a winger.
The teenager has scored goals this term whenever he has played as a forward or partnered with Zlatan Ibrahimovic but even so, he is currently being under-utilised on the flanks. He should be playing, but not out wide.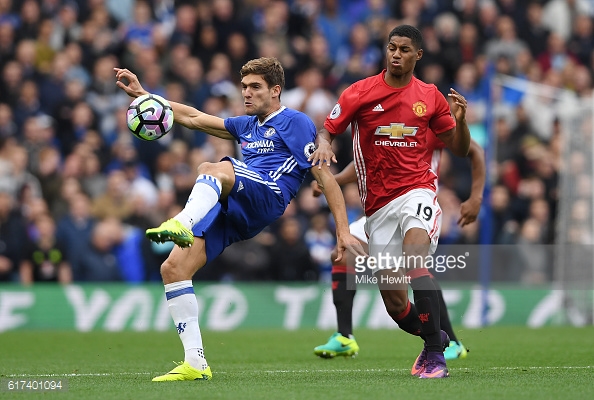 Bailly injury huge blow for United
The day could hardly have gone worse for United as they suffered a major blow on the injury front. Eric Bailly suffered a serious knee ligament injury.
The Ivory Coast defender has been the most consistent player for United this term since joining the summer. He has been the one of the three players who has played every minute of the Premier League this term for United.
Bailly has adapted to Premier League quickly. He has been the only shining light in a shaky defence. Chris Smalling has been poor this term while Daley Blind has produced mixed displays.
United are going to heavily miss Bailly as there are no reliable options to replace him.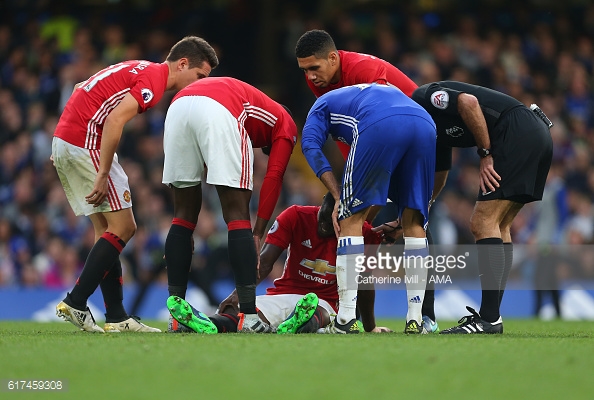 Ibrahimovic wasting too many chances
United have been punished for not being efficient in front of goal in past few games. They dropped points against Stoke City due to woeful finishing. Zlatan Ibrahimovic has accumulated the most of the missed chances during this period.
The Swede has been wasteful for United which is costing them badly. He failed to hit the target against Liverpool with what was United's best chance to score in the game.
He was without his shooting boots again at Stamford Bridge. Ibrahimovic had a golden chance to equalise for United in the first half but he again failed to hit the target with a header.
A striker of his calibre needs to convert such chances. Mourinho surely needs to think about replacing him if this goalless streak continues.
Top-four finish might be a struggle
The table shows that United are six points behind leaders City.
In the Premier League, six points gap can easily be overturned but the way United are performing currently, it will be a struggle for Mourinho's men to finish in top four.
The top five positions are separated by just one point, but United are still five off fourth place after disappointing in big games and dropping crucial points against Watford and Stoke City.
United failed to finish in the top-four last year. It will be a big dissappointment if they miss out on Champions League football next year too.
It is too early to write them off yet but United need to improve things quickly or else it will be a struggle for them to finish high, as the other big teams are picking up the tempo.