Manchester United midfielder Henrikh Mkhitaryan hailed Jose Mourinho as one of the best managers in the world. The midfielder is eager to impress the Portuguese to get a place in the starting eleven for the club.
Mourinho became Manchester United's manager this summer after Louis van Gaal was sacked after failing to qualify for Europe's elite club competition the UEFA Champions League. MkMkhitaryanoined Manchester United in summer from Borussia Dortmund but the Armenian is struggling at his new club, partly due to a lack of chances from Mourinho. Despite this, Mkhitaryan has praised his manager and vowed to fight for his place in the side.
United an opportunity to grow as a player
Mkhitaryan played a crucial role in Armenia's comeback against Montenegro last week. The former Borussia Dortmund midfielder has started only once this season in the league. He has been struggling with injuries and adaptation to the new league. The midfielder made his comeback before the international break in a 2-1 defeat against Fenerbahce.
In an interview with Armenia FA, Mkhitaryan admitted that "the move to Manchester United as an opportunity to grow as a player and as a person." He believes that he can be a "crucial player" for the team led by "one of the best coaches in the world." The attacking midfielder also insisted that he will "work hard in training so the coaching staff gives him the chance to play."
Mkhitaryan wants to repay the faith of fans
The midfielder has been absent from the matchday squads for United. He admires the United fans as "they love their players and always support the team, regardless if they win or lose." He admits that "this support makes him more hungry to play for them."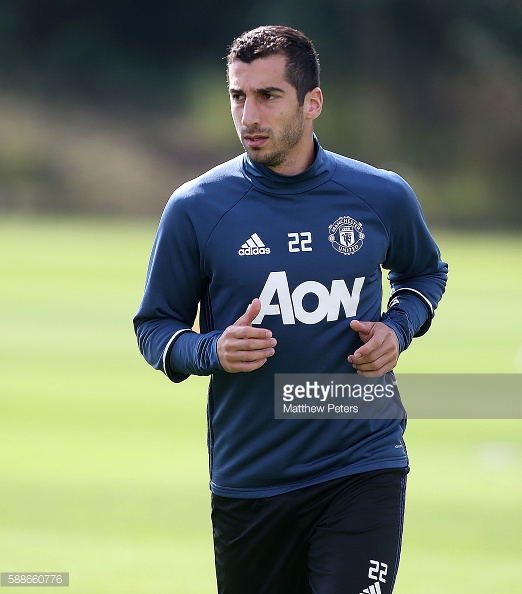 Mkhitaryan enjoyed his best season in Europe last year as he won the Bundesliga Players' Player of the Year award. He was extraordinarily productive in front of goal for Dortmund, in terms of both goals and assists. The midfielder will be hoping to replicate the form after a confidence boosting international break with the national team. He will be hoping to play a part in United's upcoming game where they host Arsenal in Premier League.