Former Arsenal striker Ian Wright believes that Paul Pogba can exceed expectations at Manchester United and cement his place as one of the best players in the world.
The France international has endured a hit-and-miss season at Old Trafford since arriving last summer for a world-record fee of £89m from Juventus. The midfielder has scored 10 times for United in all competitions this year including the opening goal in the Europa League final victory over Ajax.
The 24-year-old missed a number of games for the Old Trafford club this season due to a couple of injuries, and his absence from the squad was often extremely damaging to United's results and style of play due to the presence and threat he can cause in midfield.
Pogba can be the best, claims Wright
Despite a number of critics this year, Wright feels that Pogba still has plenty to offer and prove in the Premier League. He said: "[Paul] Pogba is still one of the best midfielders in the world. He hasn't proven it too much this season."
"He hasn't done it often enough. There has been a lot of off-field stuff. It gives people an opportunity to have a go at him. Once he focuses on purely playing, he is going to be magnificent." He added.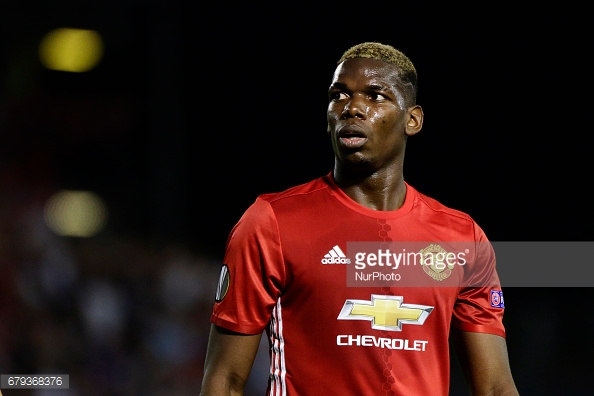 Pogba has been targeted throughout the season for not living up to his price-tag, and rightly so because there have been a number of occasions where his teammates have performed below average too.
The statistics favour Pogba
However, when the midfielder turns on the style, it's visible to see the impressive power and urgency he can monitor whilst on the ball. In the 52 games that Pogba has featured for United, he has scored 10 times and assisted five goals.
Further to this, Pogba has also claimed nine man-of-the-match awards including making it into the UEFA Europa League team of the year, too.
The Frenchman has created almost 80 chances for the Red Devils this season and appears to be settling down in the Premier League to ensure that the upcoming campaign can be one to remember on a more individual note.