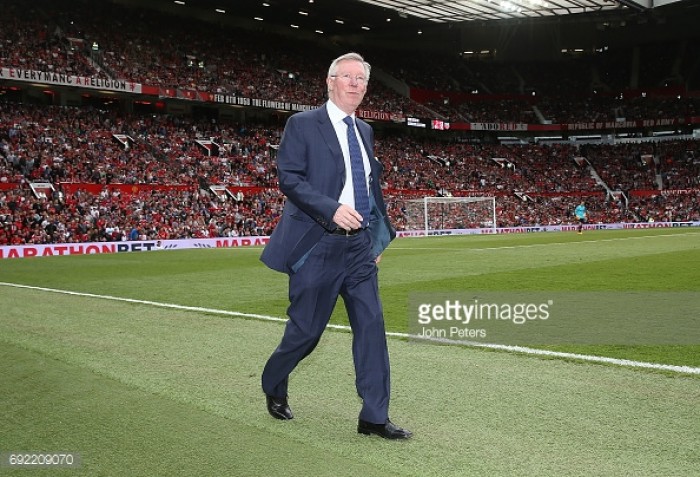 Former Manchester United manager Sir Alex Ferguson has taken a swipe at football super-agent Mino Raiola.
Raiola, who is notably the agent of Paul Pogba, negotiated the Frenchman's world record £89m move to Manchester United from Juventus but also played a huge part in Pogba's initial exit from Old Trafford in 2012.
Sir Alex was giving a lecture at Sale Sharks Rugby Club where he was filmed by YouTube Vlogger and Ospreys Prop Brian Mujati who captured the Ferguson referring to the Italian agent as a 'S***bag'.
Ferguson not happy with agent
The video shows Mujati ask the former United manager why the club allowed someone of Pogba's talents to leave the club to which Ferguson replied: "Paul Pogba? He had a bad agent, a sh**bag."
It's not the first time the Scot has expressed his dislike of Raiola. In his previous book, Ferguson said: "There are one or two agents I simply do not like, Mino Raiola is one of them. I distrusted him from the moment I met him.
"He became Zlatan Ibrahimovic's agent and eventually wound up representing Pogba who was 18 years-old at the time. We had Pogba under a three year contract and it had a one year renewal option which we were eager to sign.
"Raiola suddenly appeared on the scene and our first meeting was a fiasco. He and I were like oil and water. From then our goose was cooked because Raiola integrated himself with Paul's family and the player signed for Juventus."
As well as Pogba, Ibrahimovic and United midfielder Henrikh Mkhitaryan, Raiola also represents some of world football's biggest names with Romelu Lukaku, Blaise Matuidi and AC Milan's Gianluigi Donnarumma amongst his list of clients.
A lot of these players have been linked with big moves or have signed big contracts of late and it's fair to say Raiola often keeps his players active in the transfer market.