 Manchester United goalkeeper Joel Pereira is relishing the opportunity to prove himself when he joins the squad on their pre-season tour of America later this month.
The Portugal international will be part of the travelling party who fly to the United States on Sunday to take part in the International Champions Cup along with the likes of Barcelona, Real Madrid and Manchester City.
It will be Pereira's first time on a United pre-season tour and he is excited to make a point to manager José Mourinho, who has claimed the 21-year-old will be the future Portuguese No.1.
Pereira ready to prove himself on tour
Speaking to the club website, Pereira said: "It's a good opportunity ahead of the new season, as that's where everything starts. If you do well in pre-season, you can prove to the manager that you're ready to play."
The youngster explained that it will be "good for the squad and the team spirit" and added: "Hopefully I can get some minutes, which is important for me. I will work hard to get game time, and I will take it step-by-step to see how it goes."
Pereira made two appearances for United last season, including his Premier League debut which came in the Red Devils' 2-0 win over Crystal Palace on the final day of the campaign.
He is expected to be joined by his brother, Andreas Pereira, on the tour after the midfielder returned to Manchester from La Liga outfit Granada, where he spent last season on loan.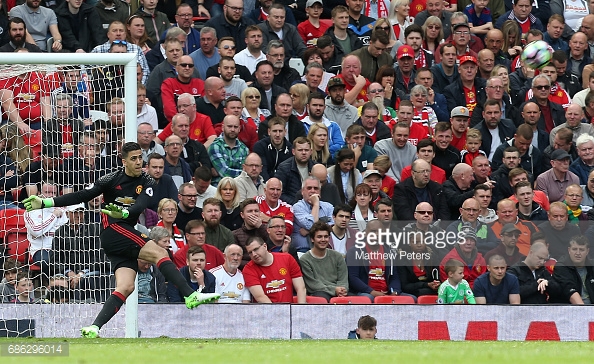 Joel excited to play big teams
United play eight times before the league opener against West Ham which includes a UEFA Super Cup fixture against Real Madrid, and the goalkeeper is excited to come up against fellow European giants.
He continued: "I think they will be exciting games. We're Manchester United and those teams are at our level, and we should be playing teams at our level like this to get ready for next season."
Pereira hailed what he expects to be "a great experience" for both him and his teammates, as he looked forward to "meeting all the fans there and seeing a new environment."​