 Former Manchester United defender Jaap Stam wants the club to challenge for the Premier League next season. The Dutchman has been part of a title winning team at United in past but United finished in sixth position last year under Jose Mourinho.
Stam faced Manchester United last season in the FA Cup with Reading. The Dutchman believes that Mourinho's men should mount a title challenge with the resources at his disposal. United start the new campaign with a European Super Cup game against Real Madrid on Tuesday.
"United should always aim for league"
While talking to Sky Sports, Stam said that "a club like United always aims for titles and you always want to win the league." United have not been able to challenge for the title since the retirement of Sir Alex Ferguson in 2013.
The club endured their lowest league position under David Moyes when United ended 2013-14 in seventh position. Louis Van Gaal reached the bare minimum target in his first season at the club by finishing fourth and getting Champions League football back at Old Trafford. However, in his second season, the club won the FA Cup but finished fifth in the league.
Mourinho enjoyed success in terms of trophies in his first season at United. The Portuguese won the EFL Cup and Europa League. United will now play in Champions League courtesy of winning Europa League. Mourinho has generally won league titles in his second season at every club and will be hoping to maintain that trend next season.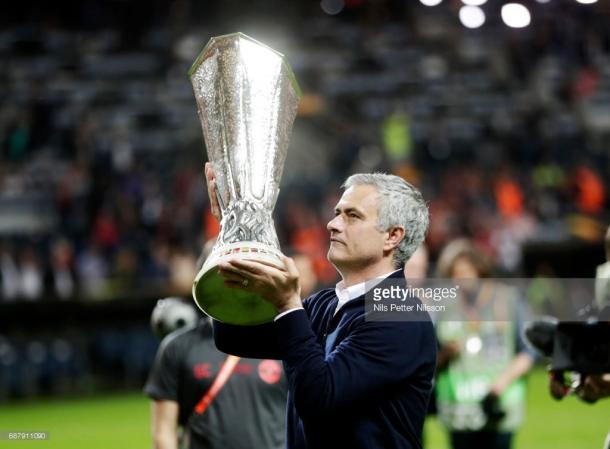 United have made impressive signings
Stam also talked about the signings made by United this summer. He said that the club "has brought some great players in; quality wise very good; experience wise very good." United have signed Victor Lindelof, Romelu Lukaku and Nemanja Matic this summer.
Mourinho's transfer record last summer was very good as all four players he bought last year improved the team drastically. However, Stam also admitted that next year the title race will be interesting as every top club has been making great signings this summer.