 Manchester United did their business fairly early in Jose Mourinho's first transfer window. They abstained from adding anyone in January, apart from offloading. This summer, they have again avoided getting embroiled in the madness that ensues when the transfer window draws to a close.
The approach is sensible. Why so many clubs get dragged into paying extortionate fees or selling a key player with no time to get an adequate replacement is still a mystery. Yet United appear to be keeping their heads when others seem to be really losing theirs.
United have done good business
It may seem crazy to say United are keeping their heads when they have spent around £140m on three players and added another on big wages.
£75m on a striker, £40m on a 28-year-old defensive midfielder, £30m on a defender who has only made the bench once and had no playing time. They missed out on their remaining target, Ivan Perisic, but substituted him with Zlatan Ibrahimovic, a forward who is now 35.
The reality is, it has been another brilliant window and there have been few negatives. No real drawn out sagas (Though Perisic stories didn't really go away), the majority of the targets in the bag, and all done early to integrate the players before the season started.
Romelu Lukaku and Nemanja Matic have started like a house on fire. They have been outstanding, and look like they will be vital cogs as United hunt trophies. Victor Lindelof may not have had the start he wanted, but he is 23.
Henrikh Mkhitaryan found life difficult, to begin with, and Mourinho is protecting Lindelof by omitting him rather than casting doubts about his ability. His time will come. As for Zlatan, the positives far outweigh any perceived negatives.
Transfer dealings more like the old days
What Mourinho seems to be doing is putting square pegs in square holes. He doesn't mind a versatile player - who doesn't - but when he splashes the cash, more often than not, he buys a specialist in a specific position.
Sir Alex Ferguson was allowed to build his all conquering team over a number of years. In the early period he was a little hit and miss with some of his signings, but Brian McClair, Steve Bruce and Mark Hughes were all brought in early in Sir Alex's reign. All top signings.
The likes of Gary Pallister, Paul Ince, Denis Irwin, Peter Schmeichel, Paul Parker and Andrei Kanchelskis would follow and most of these were summer signings, even though there was no transfer window. The final piece of the jigsaw, Eric Cantona, came mid season.
It is unlikely anyone would get the time that he was afforded when not challenging for the top honours, but United reaped huge rewards by sticking with Sir Alex.
When United monopolised the Premier League trophy and the transfer window had been introduced, Sir Alex didn't waiver from his policy. He made January signings, but not many.
Since his retirement, United have had a haphazard, scatter gun approach. A lot of money thrown around by David Moyes and Louis van Gaal. Moyes' first, chaotic summer window was a disaster. He never got a second.
Van Gaal had such a clear vision of how he wanted his team to play, yet he didn't seem to have a clue when it came to buying players that could deliver him results. He overhauled the squad, spending huge amounts in the process, and left a disjointed squad when he left.
Neymar deal makes United's business even better
The transfer window is getting crazier each year, yet Mourinho seems to have clarity amidst a whole lot of madness. And United appears to be a tranquil club compared to a number of rivals.
In the wake of the Neymar deal to PSG, Mourinho's business probably looks even more astute. Spending a fortune on Lukaku and Paul Pogba may have seemed like it was fuelling the hike in prices. Since Neymar's deal, they are probably both worth considerably more.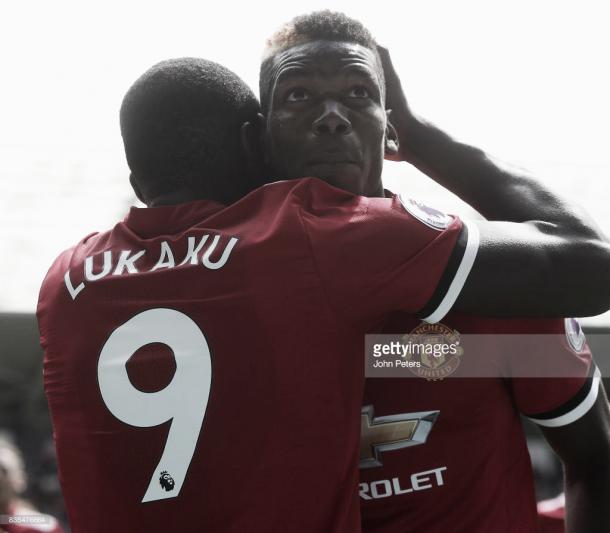 The knock on effect means clubs scrambling around this past week have got dubious value. Liverpool paid £35m for Alex Oxlade-Chamberlain. He is a reasonable winger, no more, no less. Yet he ended up at his boy-hood and not Chelsea because he doesn't want to be farmed back out to wing-back.
An inflated fee for a winger, let alone as a central midfielder. Chelsea did get a midfielder in the end. Danny Drinkwater, whom United sold for somewhere around £2m in 2012, came in for the same fee as Oxlade-Chamberlain. He is probably better value, but still hugely inflated.
Is Drinkwater, one-year younger and £5m less than Matic, an upgrade?
United's rivals' policy questionable
Chelsea has had a number of players turn them down during the transfer window, most notably Lukaka. As such they have been scrambling around for seemingly anyone.
They have sold a number of key players, spent a fortune in trying to replace them, and it is doubtful that they have improved. On top of that, they still have Diego Costa at the club, who has been surplus to requirements since the back end of last season.
So Chelsea has had a number of coming's and going's but are not necessarily stronger than last year, and still need to resolve the Costa problem somehow.
Liverpool got their fingers burnt in their pursuit of number one target, Virgil van Dijk. Considering he was a priority, they didn't seem to have a plan B when Southampton refused to sell, and no defenders were incoming.
They stockpiled midfielders and attacking midfielders breaking their transfer record twice, whilst turning down a small fortune to keep Phillipe Coutinho. Yet their weak areas - goalkeeper and defence - remain as is.
Manchester City got turned down by Dani Alves after they pushed the boat out for him. He worked with Pep Guardiola at Barcelona, yet still snubbed City. That prompted a £104m splurge on two full backs. An additional one followed.
There is no doubt they have plugged some gaps, including a 23-year-old Portuguese goalkeeper in Ederson for £35m. Whether he actually turns out to be value remains to be seen, as that fee seems excessive for one so young and inexperienced.
Not content with the squad, they were left red faced after drawn out negotiations on the last day to secure Alexis Sanchez for £60m ended in failure.
Arsenal in crisis
Which brings us to the most disorganised club in the Premier League, Arsenal. Considering Arsene Wenger's continued reign is supposed to represent stability, they are the opposite.
Their transfer dealings seem to be devoid of any logic whatsoever. Arsenal would have sanctioned the deal for Sanchez had they secured Thomas Lemer for £92m (roughly £40m more than they had bid earlier in the summer).
Sanchez is their best player by a mile, yet they may end up losing him for nothing now. They did break their transfer record to sign Alexandre Lacazette, and they got Sead Kolasinac early on a free transfer, which looked like good business.
They allowed Gabriel, no world beater but solid all the same, to leave for less than they bought him for. They would have sold Shkodran Mustafi had Inter Milan not baulked on the fee, which was also less than they paid for him.
Yet their defence is worse than Liverpool's and Wenger was prepared to allow players to leave whom he has only recently bought, whilst playing left backs and inexperienced players alongside Laurent Koscielny in defence.
They are basically a mess.
United can feel optimistic
Which is why in just over a year, Mourinho's transfer dealings are looking like master strokes, each and every one. Having won two major trophies, securing Champions League football in the process, United are now looking in a healthy position to challenge for top honours.
The start to the league campaign has been perfect, and improvement should be expected. Equally, there will be tough challenges ahead.
City, Liverpool and Chelsea, despite their turbulent summer will be up there as well. Tottenham Hotspur left things late in the transfer market, and have had a tough start, yet they made some good signings (Including Fernando Llorente at Chelsea's expense), and they will overcome their difficult start.
Late activity means a no time to integrate new signings, they need to hit the ground running. United have no worries on that front. This promises to be another fascinating season, but one that United fans especially can feel optimistic about.