Tottenham Hotspur are currently going through two types of season, one at Wembley — their makeshift home, and one away from Wembley and those two seasons are completely apart from one another.
At home, Mauricio Pochettino's side record is the fourth worst in the league, where they only managed to register two points in three matches. On the road, however, they are the best in the league with maximum points in four matches.
No match
On Saturday, it was another impressive performance from the North London giants, who proved too hot for Huddersfield Town, who were playing at home.
There was a clear difference of class between the two sides, and in all fairness Spurs would have won by a bigger margin if they had been more clinical up front.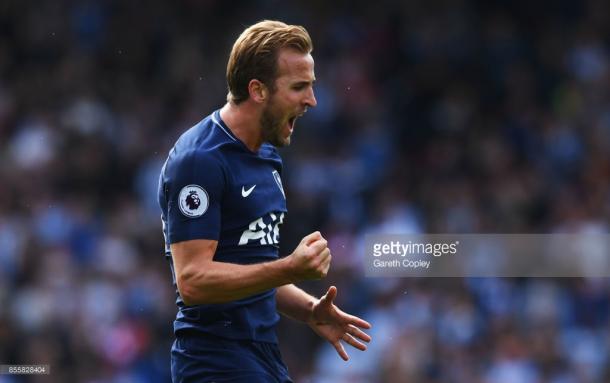 Another Kane masterpiece
Harry Kane's rise from the Premier League outcast to the Premier League best is unmatched, and at the weekend he showed it once again why all the European giants are monitoring his progress.
The 24-year-old, who already scored nine goals in last six matches for his club which included a midweek hat-trick against APOEL Nicosia in the Champions League, was once again lethal upfront and scored another brace for his side.
If the luck would've been with him, the hat-trick was well within his reach and if he continue to perform like he is doing recently, there is no reason why he won't able to complete that task in the near future.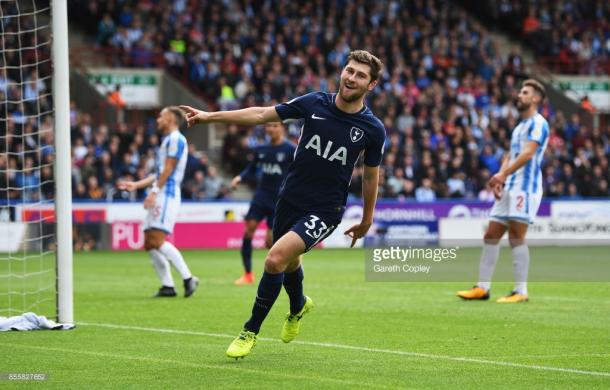 Ben Davies performance a real bonus
Ben Davies, often termed as the back-up for first-choice Danny Rose, is being one of the star performers for Spurs in this season.
Apart from his defensive abilities, his attacking quality has improved immensely and has already scored two goals and provided two assists in six league appearances.
It will be interesting to see what will Pochettino do once Rose will return to full fitness as Davies has slowly but surely become a trusted player.