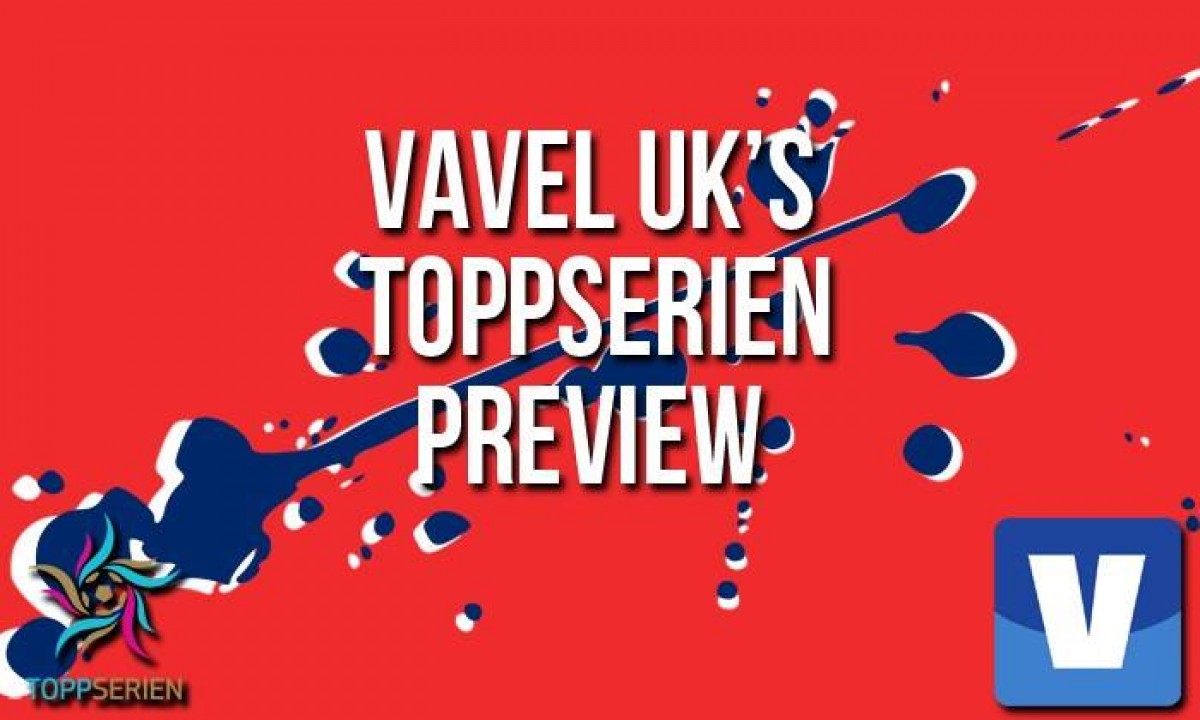 LSK claimed the league title last season, with Avaldsnes and Stabæk completing the top three.
With Vålerenga once again strengthening significantly and the likes of Arna-Bjørnar and Klepp, among others, having the squads to challenge for a top three finish.
We are in for a season that promises to be even tighter than usual, there are real questions about who will finish one and two between LSK and Vålerenga and there are even more contenders for third place.
At the other end of the table, it will be interesting to see if promoted side Lyn have what it takes to stay up. They have certainly helped their cause with good recruiting this offseason, and a team like Grand Bodø will have to look over their shoulder as they might end up drawing the short end of stick.
There are plenty of questions still left to be answered around a number of teams, which makes it hard to predict the final standings. We take a stab at it here, and we will go through all the teams in alphabetical order. Before we start, we would like to thank Jan Reidar Vågsdalen of kvinnefotballmagasinet for keeping track of the ins and outs at each club. We have added a few names ourselves, so hopefully we have managed to cover all the transfers.
Arna-Bjørnar
Place (2017): 6th
Arna-Bjørnar have lost a number of starters in first choice Alyssa Gianetti and Emma Fletcher, while Ingrid Altermark was also a frequent starter. Australian International Mackenzie Arnold has been brought in to guard the goal. It is her first stint abroad, and on paper it looks like a coup for Arna-Bjørnar and possibly the league as a whole. Had a mid-table finish last season, but if they can turn some of their draws into wins, they stand a good chance of finishing higher and possibly even push for a top three finish. They have a number of interesting players, who are more than capable of making a difference. Vilde Bøe Risa and Amalie Vevle Eikeland have both come through the clubs own ranks and have both established themselves as starters and possible Norwegian Internationals. Bøe Risa missed all of last season with an ACL injury, and there's no doubt that her return will be a huge boost to Morten Røssland's side.
Rumour has it the team will try a 3-4-3 formation, which could turn out to be a very effective experiment.
Players out: Alyssa Gianetti, Emma Fletcher, Ingrid Altermark, Ine Wedaa , Guro Pettersen (was on loan from Stabæk)
Players in: Kristina Borgenhaug Brudvik, Carla da Silva, Mackenzie Arnold
Place (2017): 2nd
It has become an annual tradition for Avaldsnes to see a big turnover in players during the offseason, and this one has not been any different. In Katie Fraine they have lost their first choice goalkeeper, while Ingrid Ryland's departure leaves a void in defense. However, the biggest losses are attackers Emily Gielnik and especially Elise Thorsnes. The latter is the league's all-time leading top scorer and is one of the most reliable goal scorers. They have brought in a number of interesting players in the likes of Line G. Johansen, Cho So Hyun, Maria Eduarda Francelinio de Silva and Maruschka Waldus.
They still have a strong squad with players such as Cecilie Pedersen, Andreia Rosa de Andrade, Luana and the promising youngster Olaug Tvedten amongst others, but with competition being greater than ever and Avaldsnes losing important and game changing players, repeating last years second place will be hard.
Payers out: Elise Thorsnes, Katie Fraine, Emily Gielnik, Chloe Logarzo, Gema Simon, Ingrid Ryland, Hildegunn Sævik
Players in: Morgan Stearns, Maria Eduarda Francelinio de Silva, Line Geltzer Johansen, Helene Clausen, Cho So Hyun, Maruschka Waldus
Grand Bodø
Place (2017): 11th
It was a tough season for Grand Bodø last year there they had to retain their place in this year's Toppserien via a playoff game. They ended up securing another season in Toppserien by beating Urædd over two matches. This year they are facing the prospect of a similar fate, when they will once more be involved in the relegation battle. This years promoted side, Lyn, have what it takes to stay up this year, so Grand Bodø knows that it will be an uphill battle.
Anne-Marthe Birkeland has been a good attacking option for the team ever since joining in 2013. Last season she scored an impressive 11 goals for a team that finished second to last in the league. Only four players scored more than that. She, along side goalkeeper Siiri Vilhelmiina Valimaa, will have to be at their very best if Grand Bodø are to stay in the league this year.
Players out: Christina Burkenroad, Birna Kristjansdottir, Trine Skjelstad Jensen
Players in: Marthe Borchgrevink, Melisa Hasanbegovic
Place (2017): 4
Klepp were one of last years biggest positive surprises. Finishing fourth was a great accomplishment for the team, especially after selling Maria Thorisdottir to Chelsea mid-season. They were close to finishing third, and given that they have managed to keep hold of most of their core, and especially their leading goalscorer Tameka Butt, they might even better last year's fourth place this season. Losing Oda Bogstad to Lyn is not ideal, but Lindsey Burke Harris is an intriguing replacement. Mckenzie Berryhill is likewise a potential scoop for their backline.
Klepp have many good players to look out for other than the aforementioned players. Tuva Hansen, Gry Tofte Ims, Kirsty Yallop, Lena Soleng Hansen, Hege Hansen and Hanne Kogstad are all players with the ability to ensure a third place finish. And the rumour mill has it that they might not be done bringing in players.
Players out: Maria Hiim (loan), Oda Bogstad
Players in: Sandra Simonsen, Miriam Byberg, Lindsey Burke Harris, Mckenzie Berryhill, Madeleine Hille Mellemstrand
Kolbotn
Place (2017): 10
Kolbotn had an awful 2017 season. Nothing worked for them and on top of that, their already thin squad was riddled with injuries. They struggled for goals last season and going into this season, they have lost Juliette Kemppi, who was the clubs top scorer last season.
A lot of things point to another season of struggles for Kolbotn, but they do have a number of players that have it in them to pull Kolbotn out of the gutter. Ina Gausdal is a regular for the Norwegian national team, while Karina Sævik and Aurora Mikalsen both had a good seasons in 2017 despite Kolbotn's troubles. 18-year-old forward Julie Hoff Klæboe has shown good form in pre-season and could be the attacking outlet the club has been looking for.
Players out: Juliette Kemppi, Sanna Svensson
Payers in: Naomi Griffin, Sara Idris, Anja Rasmussen
Lyn
Place (2017): New comers
It is always a tough job for newcomers, but Lyn have helped themselves by recruiting well this offseason. Among others, Oda Bogstad has been brought in from Klepp, Mimmi Löfwenius has joined from LSK and Vilde Hausund joins from Røa. The former is a young keeper who, despite her age, has accumulated a lot of experience at this level already. She was also part of the Norwegian team for the 2017 European Championships. Löfwenius, who missed the 2017 season (for LSK's A side at least) due to pregnancy, and Hasund adds more Toppserien experience up top.
Lyn have numerous interesting young prospects and Jenny Kristine Røsholm Olsen, who recently turned 18, was prolific last season, topping the clubs goal-scoring chart with 11 goals in 22 matches. In total, she has 34 goals in 50 matches for the Oslo-based side. 17-year-old Runa Lillagård, who joined the club mid-way through last season, is another to keep an eye out for, as is the very talented 17-year-old Joanna Aalstad Bækkelund and 19-year-old Camilla Linberg.
Time will tell if this young and talented side have what it takes to stay up, but my bet is that they do.
Players out: No one.
Players in: Vilde Hasund, Louise Normann, Oda Bogstad, Mimmi Löfwenius, Malin Soleng
LSK
Place (2017): 1st
LSK overcame an exodus of players last year to retain the title for a fourth time in a row. This was not least due a strong core of players performing consistently well and the arrival of Guro Reiten proving to be an even greater success than anticipated. After 18 goals last season, Reiten was awarded both midfielder and player of the season and the most important business LSK did this offseason was making sure they had her onboard for another year. Bigger clubs had started circling, but she decided to stay.
LSK have lost some important players in Ingrid Spord and Marte Berget, just like Ryoko Takara showed her quality in glimpses. However, LSK have also been active in the market and signed some promising players. Julietti Kemppi adds another element to an already potent attack, while one of Norway's most promising players, Ingrid Engen, bolsters the midfield. Engen is one of those players that has all the potential in the world. Another interesting player who is back with LSK is Cathrine Dekkerhus. Dekkerhus has been riddled with injuries in later years, which has halted her development, but if she can be nursed back to form and find the level that saw her shine at the European Championship in 2013, she will be a real asset to LSK.
When you have won the title four years in a row, you will be a favourite to bring back the trophy again. They have the squad, mentality and coach to do so. They will probably be more challenged that in a long time, and it will be interesting so see if that has an effect on them.
Players out: Ingrid Spord, Ryoko Takara, Marte Berget, Lene Lauve
Players in: Ingrid Syrstad Engen, Ida Norstrøm, Juliette Kemppi, Cathrine Dekkerhus
Røa
Place (2017): 5
Røa finished fifth last season, and finishing in top six is not uncommon from them. We have come to expect a top half finish from Geir Nordby's team. Nordby has been with Røa for such a long time he has almost become synomous with the club. He has achieved a lot with the team and he knows how to construct and get the best out of his team and his players. He will need all of those skills this season, since last season's topscorer (and second overall) Lisa Marie Karlseng Utland has left the club, and so has club legend and captain Gunhild Kvaalen Herregården. Those are some big shoes to fill. In terms of arrivals, Røa have made an interesting signing in Icelandic International Svava Rós Guðmundsdóttir, who has been the top assist provider in the Icelandic league two seasons in a row.
Røa is a place known for a great team chemistry and mentality, and that can take them far. On top of that they have brought in interesting players to add to a team that has a number of profiles such as Kristine Leine, Ina Skaug and Therese Sessy Åsland. Competition is hard and they have lost key players so a top three finish will be hard, but a top six finish is realistic.
Players out: Lisa Marie Karlseng Utland, Vilde Hasund, Shade Pratt, Marita Holmen Iversen, Gunhild Herregården
Players in: Maria Hiim, Frida Lyshoel, Synne Sofie Christiansen, Maren Jakobsen, Svava Ros Gudmundsdottir, Maren Iselin Jakobsen
Place (2017): 9
Sandviken finished ninth last season, but many of their games were very close and with a bit more cynicism and luck they could have scraped more points together. Sandviken have brought in the likes of Ingrid Spord and Ingrid Altermark and on paper looks stronger than last season. However, they still have some way to go to really be a factor at the top. They are a team that on a good day will be able to take points of the best teams, but they are to inconsistent to really make a push for top places.
Spord is a real coup for the club and her long term contract shows a signal of intent. Sofie Skjelstad Jensen was their topscorer last season, but has left the club, so someone else, presumably Altermark, will have to step up. Sandviken have also added two internationals in Mexico's Amanda Perez and Trinidad and Tobago's Kennya Cordner. The latter has a good eye for the goal.
Players out: Karoline Bakke, Sunniva Lillestøl, Sofie Bloch Jørgensen, Sofie Skjelstad Jensen
Players in: Synne Vatsehelle Raa, Ingrid Altermark, Amanda Perez, Kennya Cordner, Ingrid Spord
Stabæk
Place (2017): 3
Stabæk have been a constant figure in the top three in recent years, but with the emergence of Våleranga and loss of key players, this might not be the case this year. Trine Rønning was a stallwarth for the team and Victoria Ludvigsen and Stine Reinås were both key players for the side, but they have all left the team. Stabæk have brought in some interesting names, but it is hard to see them fill the void left by these departures.
Stabæk have some of Norway's biggest talents on board and it will be interesting to see how the likes of Heidi Ellingsen and Andrea Willmann gets on this season after impressing immensely last season. Additionally, Synne Jensen is a player who at her best days is one of the best in the league. Stabæk have Norway's number one, Ingrid Hjelmseth in goal, and a good goalkeeper can make all the difference.
Players out: Trine Rønning, Shade Pratt, Guro Pettersen, Victoria Ludvigsen, Mina Kjørum, Stine Reinås, Cecilie Liane
Players in: Guro Bergsvang, Siri Ervik, Charlotte Fennefoss, Cornelia Fladberg, Kamilla Vangsnes, Melenie Watts, Kelly Fitzgerald
Trondheims-Ørn
Place (2017): 8
For a second year in a row, Trondheims-Ørn has had to see one of their biggest profiles, if not their biggest profile, leave for LSK. Last season it was Guro Reiten, this time it is Ingrid Engen. They finished in a respectable 8th place last season, and this is also around where they most likely will end up this season. Rakel Engesvik, Elen Sagmo Melhus, Cesilie Andreassen and Julie Skjeflo Adserø are all good for a handful of goals a season and combined with a good keeper in Kristine Nøstmo they have a lot going for them. They are a team that on a good day can take on every team in this league, but they are also an inconsistent side.
Players out: Ingrid Syrstad Engen, Marit Clausen
Players in: Tuva Minde, Malin Sunde, Elin Åhgren Sørum
Vålerenga
Place (2017): 7
Ahead of last season, Vålerenga brought in a number of players in their quest to become a force in Norwegian women's football. There were some teething problems and they had a rough start to their 2017 season, but towards the end of the season, you could see their potential. Ahead of this season, they have, once again, decided to invest heavily. Many of the players that was brought in ahead last season have found new club addresses, and in particular, the loss of Jennie Nordin and Theresa Nielsen will be felt, as will the loss of midfield motor Gunnhildur Yrsa Jonsdottir.
Ten players have left and ten players have arrived. Vålerenga have clearly changed their recruitment strategy and have primarily gone for proven Toppserien quality and interesting prospects, with some ticking both boxes. They have brought in a number of former Toppserien profiles in Isabell Herlovsen and Sherida Spitse, both experienced internationals. Further, they have added the likes of Marie Dølvik Markussen and Stine Reinås, who despite their young ages, have proven themselves in the league previously. Ingrid Schjelderup, Tinja-Riikka Korpela, Marte Berget, Guro Pettersen and Victoria Ludvigsen all knows what it takes to play in Toppserien as well. The only Toppserien newcomer is Danish International Stine Ballisager Pedersen. Perhaps the most important signing is their new coach Monica Knudsen. She has previously led LSK to triumfs and is a very popular coach.
With ten new players, there can be start up issues, which can give the advantage to LSK who knows how to win the league. If you want to win Toppserien you cannot lose many points, best illustrated by LSK only dropping seven points last season, and there can be almost no room for start up problems.
Players Out: Gunnhildur Yrsa Jonsdottir, Avik Luik, Stephanie Verdoia, Frida Lyshoel, Jennie Nordin, Michelle Betos, Elise Krieghoff, Synne Sofie Christiansen, Theresa Nielsen, Marthe Borchgrevink
Players In: Marie Dølvik Markussen, Marte Berget, Guro Pettersen, Isabell Herlovsen, Victoria Ludvigsen, Stine Reinås, Sherida Spitse, Ingrid Schjelderup, Tinja Riikka Korpela, Stine Ballisager Pedersen.