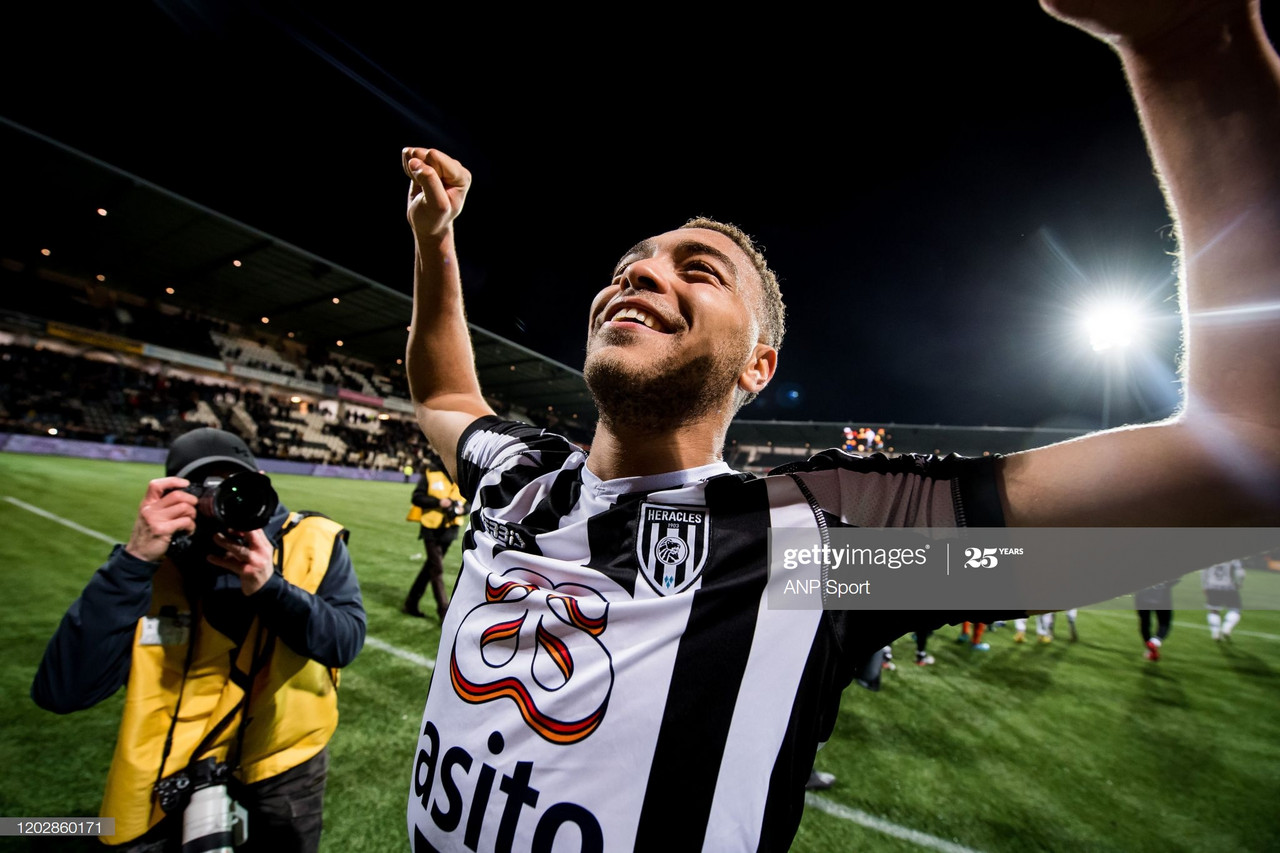 The number nine shirt has been a burden for Chelsea strikers for several years. Falcao and Fernando Torres are a few names that have tried and failed to lead the line at Stamford Bridge.
With the emergence of Tammy Abraham, scoring 15 Premier League goals in his debut season in the first team, it seems that the number nine curse has finally disappeared.
Despite leading the goal chart at the Bridge, Chelsea have opened their interest in an additional striker throughout the season.
With an ageing Olivier Giroud and an unfavoured Michy Batshuayi, the two are likely to become surplus to requirements come the next transfer window. With two possible outgoings, it's almost a certainty that another striker will be acquired by Frank Lampard.
'Chelsea is my dream club'
The top scorer in the Eredivisie, Cyriel Dessers, has opened up about his thoughts on Chelsea, admitting that it would be a dream to play for the West London club.
"Chelsea have been my favourite club since childhood," said the 25-year-old striker.
With 15 goals in the Dutch league, the forward fancies himself to be a success in the Premier League and Chelsea.
The Blues have had some great Dutch players down the line. Dessers eluded to this after stating: "Arjen Robben was my favourite player at Chelsea, despite his injuries I really liked him." Robben spent three seasons at Stamford Bridge, winning two Premier League titles in the process.
It's not just former Eredivisie players that catches the interest of the Heracles striker.
"I enjoy watching Romelu Lukaku," said Dessers. "In the past I used to love Thierry Henry when I was growing up."
Lukaku was a success through the Chelsea academy system, but ultimately failed at Stamford Bridge after being sold back in 2014.
Henry enjoyed more success across London, at Arsenal, being a pivotal part in the Invincible season back in 2004 when Arsenal won the league going unbeaten.
After leaving in Belgium in 2016, with spells at OHL and Lokeren, the Nigerian international is looking to follow the footsteps of fellow countrymen Victor Moses, in achieving success at Stamford Bridge.
Dessers asserted: "I have the ambition to play outside of Belgium and Holland, I think it's now time to take that step."
Clinical in front of goal
Dessers has scored 18 goals in 29 games this season, meaning he has a goal scoring rate of 62% this season. With the stats to back it up, the 25-year old is determined to move to London to compete with some of the best stars in world football.
Despite playing for Belgium under-21's, the forward changed alliance to Nigeria due to family heritage. The striker is yet to make an appearance for the west African nation.
A possible transfer to Chelsea would certainly enhance the chances of representing his mother's home nation.
In his overall career, Dessers has contributed 73 goals and 28 assists to his CV in 167 games. With a goal contribution of 101 in 167 and a career goal conversion rate of 60%, the stats show Dessers could be the real deal. Maybe even a hidden talent.