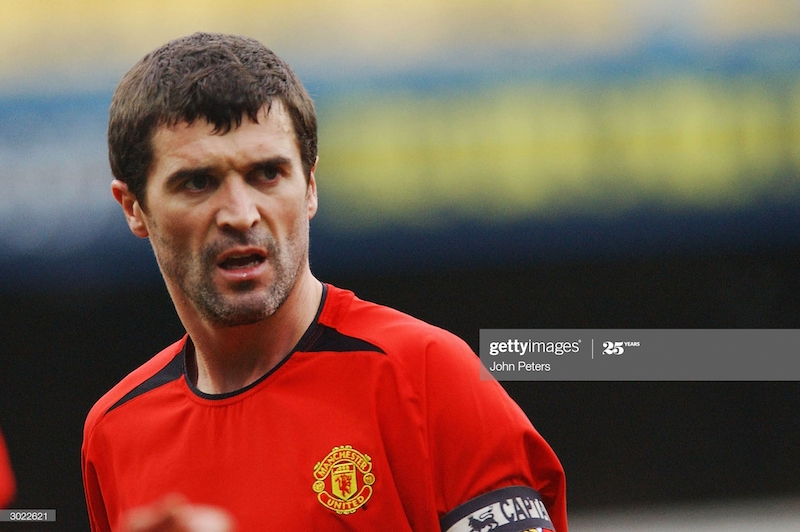 Roy Keane and Sir Alex Ferguson's relationship has been brought up before but Keane has again talked about the spat he believes ended his career at the club.
Keane was on Sky Sports News' The Football Show last week which is where he discussed his exit from United. How did the relationship take a different turn?
Keane's small villa in Portugal
Keane had brought along his five children and wife on the pre-season trip to Portugal in 2005. He believes that Ferguson put up a fuss that he was staying with his family instead of with the team. Keane stressed that Paul Scholes and Darren Fletcher were also staying in private accommodation but that didn't bother the Scottish manager.
Keane was then moved to a different villa with his five children and wife, though it only had three bedrooms.
Keane said to Ferguson: "I knew I was there for pre-season training, but it was my wife and children's holiday. Ferguson made a big fuss about what had happened, started ranting and raving in the dressing room after the first training session. 'What is the big deal?' I said. I just thought it was an overreaction."
The Irish midfielder would then go on to discuss how Ferguson gave him the silent treatment and that was that.
The MUTV interview
Back then United players would be asked to attend an MUTV interview after each match to discuss what went well or didn't go so well. Gary Neville and Keane were both injured at the time. Neville was supposed to analyse United's match vs Middlesbrough which they lost 4-1, however, Keane ended up analysing the match due to some unforeseen circumstance.
Because of Keane's injury, he did not play in the game and was accused of unnecessarily slating his team-mates.
"I was disappointed with the players. But it was MUTV; it's the in-house channel, propaganda for the club. All the top clubs have channels like it.
"I was annoyed, I remember, but I wasn't edgy about it. The idea that I was in the studio, ranting and raving – no, it was quite calculated. The message was, we weren't good enough and we could do better.
"At the back of my mind part of me was thinking, 'What did I say in the video? I might have said something pretty bad, for them to pull it.' And even now – today – people still say, 'This video had to be destroyed.' Like it was a nuclear weapon or something."
Keane reportedly called out Kieran Richardson, Edwin van der Sar, Rio Ferdinand and Darren Fletcher.
In Sir Alex's autobiography, he states that Keane "overstepped" the line and then fined Keane £5,000.
The two had multiple digs at each other in their autobiographies and Keane has no worries bringing up the subject whenever asked about it. It's unlikely Ferguson will be seen or heard resurfacing the issue and Keane mentioned that he will never forgive Ferguson.
Despite the numerous arguments they shared, Keane and Ferguson enjoyed great success at United. Keane won seven Premier League titles, four FA Cup trophies, four Charity Shields, one FIFA Club World Cup and of course the Champions League in 1999.