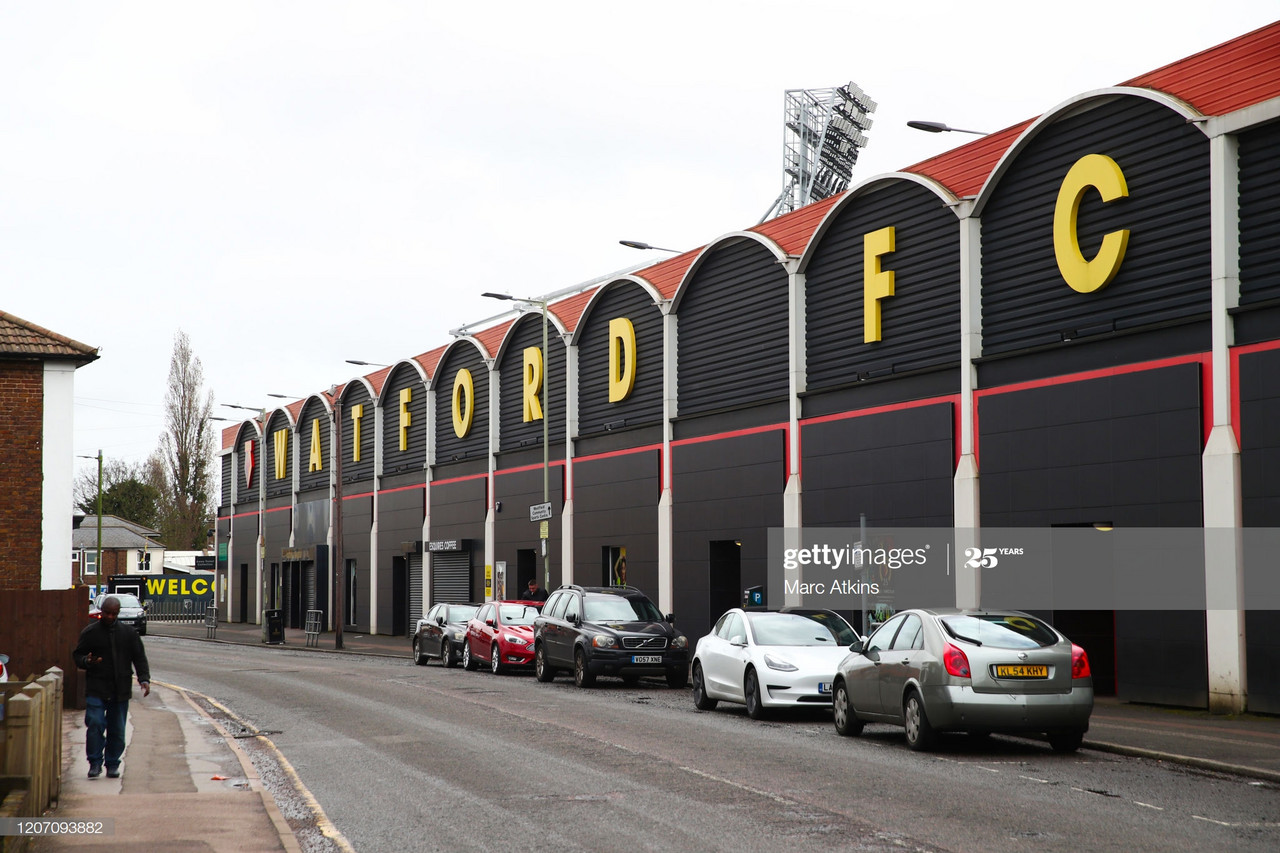 Approach Vicarage Road from a southwesterly direction and you will probably stumble upon the neighbouring Watford General Hospital before you get there. It's often remarked how quickly players could be wheeled off to the treatment room in the event of an injury but, apart from that, it's little more than a coincidence in normal times.
But any small glance at the news today will affirm that these are indeed far from normal times. In this moment of national and global need, Premier League football club Watford are ensuring they contribute towards the effort to beat COVID-19 by providing their stadium, Vicarage Road, as a sanctuary for nearby NHS workers at Watford General.
The Vicarage Road refuge
As a result of this initiative, more than 1,000 hospital staff members are now being fed daily by the stadium's catering services, free of charge, while upwards of 10,000 pairs of scrubs have so far been washed using the ground's laundry facilities.
Furthermore, some executive boxes have been turned into meeting rooms for staff leaders — these have amassed well over 200 hours of use to date — and others into places of rest including overnight beds for nurses and doctors who may need them.
Watford Chairman and CEO Scott Duxbury insists it is thanks to the kindness and goodwill of the club's staff that support such as this was able to be afforded by a club which itself strives to espouse those values.
"It's often said we are the first family club," Duxbury pointed out. "The words are easy and the actions are sometimes a little bit harder, and I really do need to pay credit to the staff here because it was them insisting that we do something, it was them that said they would volunteer to make this happen.
"I think when you have that kind of mentality within a football club, it's really quite humbling."
Chairman's "privilege" to feel club can help
For some, these weeks of provisions will come as something of a reversal of normal life, when the town's football team is the beating heart of its inhabitants. Take Phil Townsend, Chairman of the West Hertfordshire Hospitals NHS Trust and a season ticket holder at Vicarage Road for more than 20 years.
"I come down here to support the club and it's absolutely wonderful that the roles have been reversed," said Townsend. "What we now have is a football club completely supporting the hospital team and its staff. That's been a truly remarkable turnaround and we are eternally grateful for everything that's occurred — that kindness is truly remarkable."
But Duxbury maintains that the gesture is entirely practical, geared towards aiding the remarkable effort from the NHS to defeat Coronavirus, both nearby and nationwide.
"From the football club's perspective, there is really no need for any thanks. It's entirely our privilege to feel we can in some way help the hospital during this difficult time. I couldn't be prouder as the Chairman of this football club than I am today."