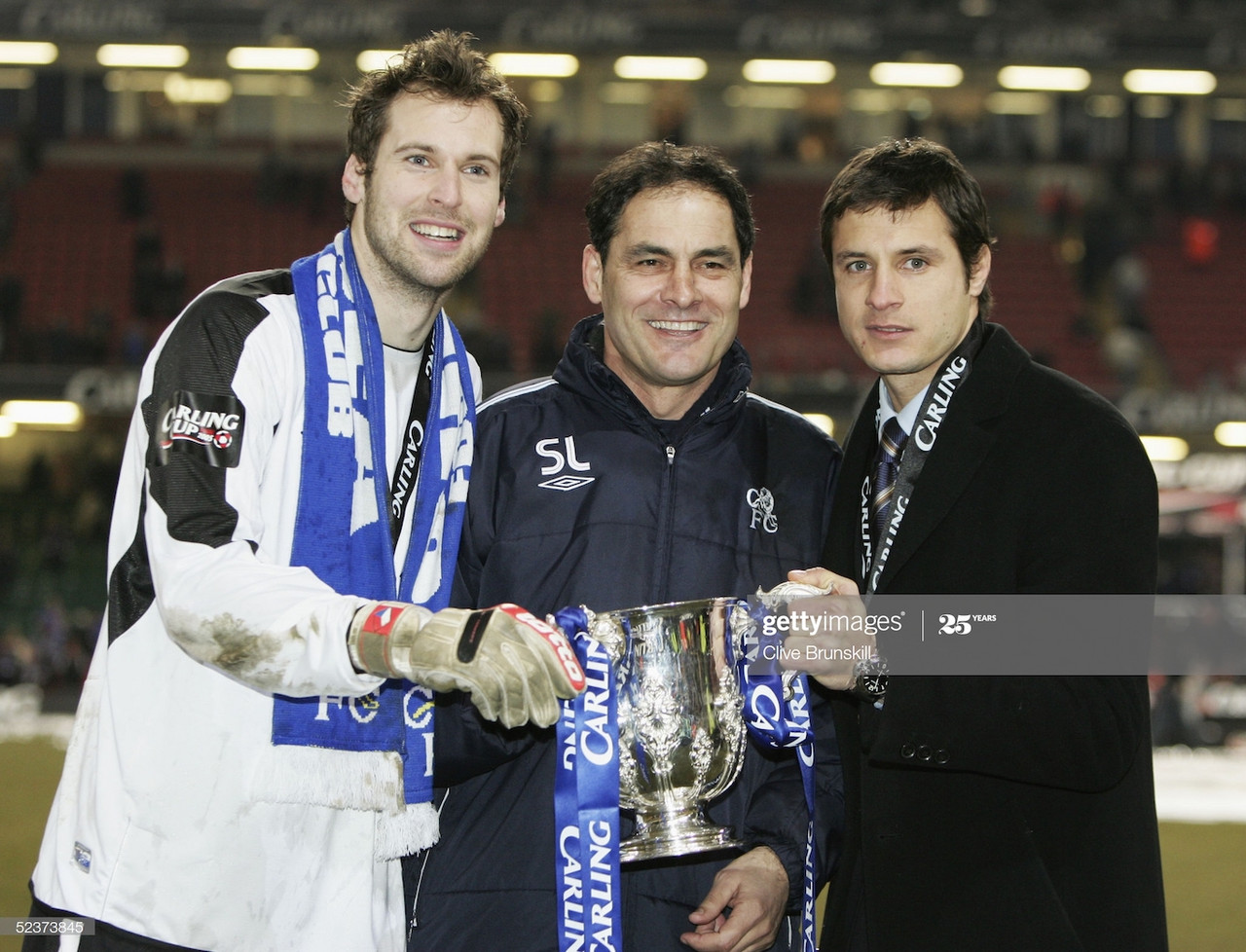 While at Chelsea, Carlo Cudicini had the privilege of spending much of his time training, socialising and living amongst some of the best players in the world. One of which was Petr Cech. His direct 'rival' for number one.
In contrast to popular belief, the Italian cat between the sticks was adamant that he sustained a healthy and competitive relationship with the 2012 Champions League hero.
And then there was Gianfranco Zola. The magician. On the opposite side of the field, the star-studded Italian left Cudicini mesmerised by his ability upon arriving at Chelsea.
With every beginning, there is an end. Cudicini opened up on whether he regretted leaving and how his time at Chelsea came to a close.
Blown away by Zola
Cudicini and Zola played together 109 times while at Chelsea, 85 of which were in the Premier League. The pair averaged 1.78 points a game becoming a formidable and reliable pair at the heart of Chelsea between 2000 and 2003.
The Italian goalkeeper was blown away by Zola's magic and aurora of invincibility. Cudicni claimed Zola was a magician and a massive character, he told the Official Chelsea Website.
"Gianfranco had an unbelievable career," began Cudicini. "Especially at Chelsea, and everyone has said many things about him which I can only confirm. He was a great player on the field and an unbelievable person off the field – everyone loved him.
"He was so important in the dressing room because everyone listened to what he was saying; not only did he have the experience, but his character meant he approached people and said things to them in the right way.
"His free-kicks were incredible! I've heard him called a magician, and he certainly was – you never knew what he would do when you were one-on-one with him, he always had a trick."
Arrival of Cech spelt the end
Cech joined the Blues in July 2004 from Stade Rennais for a figure just shy of £5million.
The former Czech international enjoyed a successful Euros, and at the age of 22, Cudicini's time at Chelsea was in the horizon. Or was it?
The Loan Technical Coach at Chelsea, fought with Cech until the end as the pair competed for the number one shirt.
"Petr is definitely one of the best goalkeepers in the world, and he has been since he started playing for Chelsea.
"He is so consistent, breaking record after record. He's not looked back since joining the club. I remember the summer he joined us, he had a great Euros for the Czech Republic and was still only 22.
"First of all, me and Petr had a great relationship and we are very good friends. In his first season here, he had the opportunity to be in the team and start in goal in, and he never gave it up. Only great players have that concentration and consistency.
"I was coming from two very good seasons and was expecting to play but, in football, expectation and reality are two very different things for a player! You always have to fight for your place and suddenly I was on the bench and not very happy with that.
"That didn't change my approach towards Petr or anyone else – he was still a great guy – so we worked hard together and pushed each other all the way. That was my aim – to push him harder, always keep him on his toes so he could perform in every game even better than the last."
'I don't regret leaving Chelsea when I did'
Cudicini stayed at Stamford Bridge for a further five years after Cech had joined. But, with diminishing game time and an expiring contract, it was soon time for the Italian to leave.
"I wouldn't say I regret [leaving]. There's always a start and an end to anything, and I thought it was time for me to leave and seek another fortune.
"I remember having a few problems with Luiz Felipe Scolari – then, funnily enough, a few weeks after I left, he went as well! But my contract was coming to an end soon and things were a bit strange, so I felt it was time for us to go our separate ways."