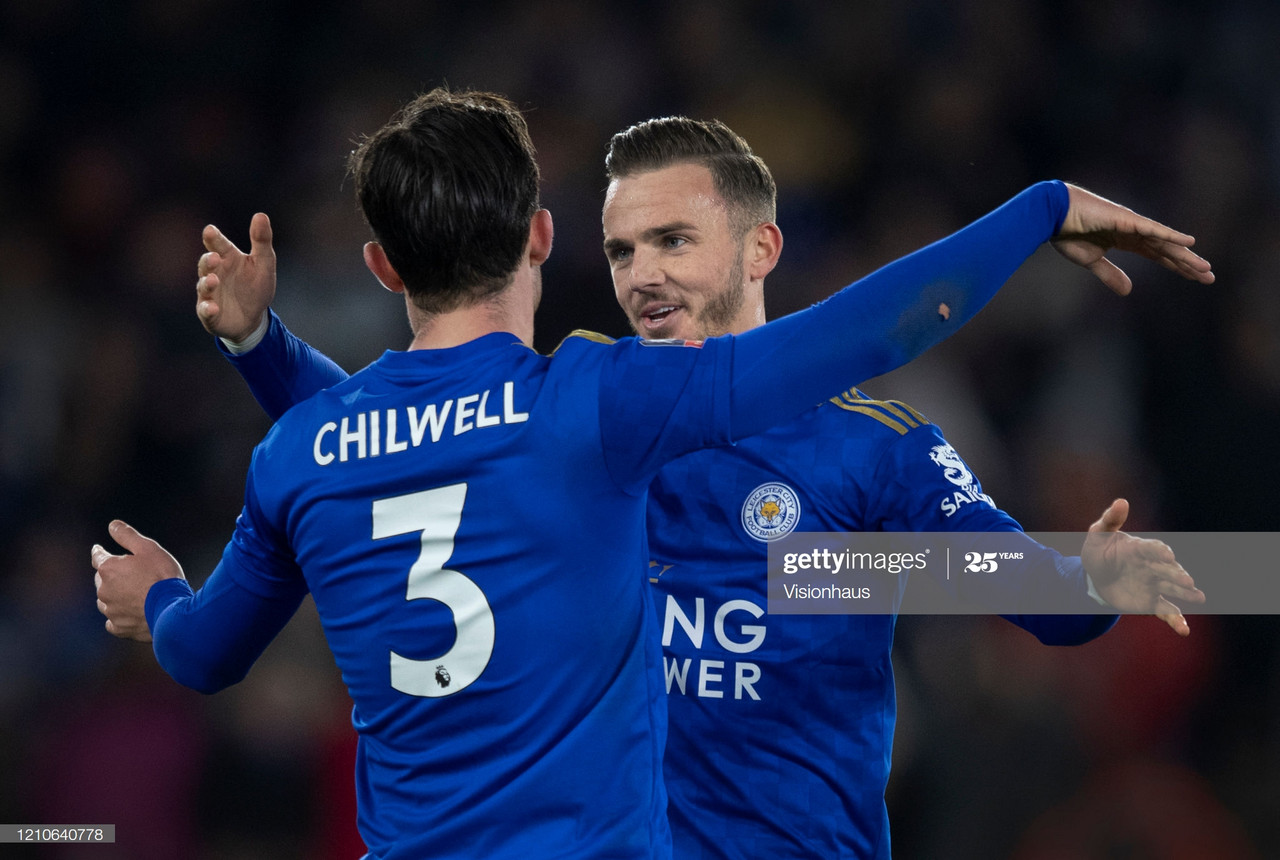 Leicester City star Ben Chilwell has said that him and his side are 'rearing to go' after three and a half months since their last league game.
The team are heading to Watford and will be trying to secure their top four position so they can play Champions League football next season, making their fifth ever European appearance.
The Hornetswill be desperately trying to stay above the relegation zone and with the bottom end of the table being so tight, these will be the teams to look out for in the remaining matches.
'Training is normal'
There has been many queries over how the social distancing rules will be implemented in both training and matches. From the earlier return of the Bundesliga, it's likely that similar rules will apply with no hugging in celebrations or handshaking at the start of the matches.
Whilst the fans want a return to football, they still want assurance that it won't cause another outbreak of Covid-19, but Chilwell has explained how they are keeping within government guidelines regarding social distancing.
Talking to LCFC.com, he said: "When we're on the pitch it's normal, but between the sessions and when we're in the training ground it's normal rules apply in terms of social distancing.
"Training is normal but apart from that we're following the rules."
'We're looking really good'
With such a large gap between games as well as training, there's fears across all clubs over how fit their players will be to hold up for 90 minutes without wearing out and also creating injury concerns.
The Premier League have put measures in place to try and prevent the players fatiguing, including the the allowance of five substitutes per team and drink breaks in the middle of each half.
However, Chilwell reassures the Leicester City supporters, saying the team as a whole are up to top fitness levels and ready to get back playing again.
He said: "Did the fitness tests a few weeks ago and all of our scores were really good, one of the best scores I've seen since I've been at the club.
"We're really fit and looking forward to playing games again.
"We've played a few practice games at the King Power Stadium and we're looking forward to playing. We're looking really sharp. We've still got a lot to play for so hopefully we'll be ready."