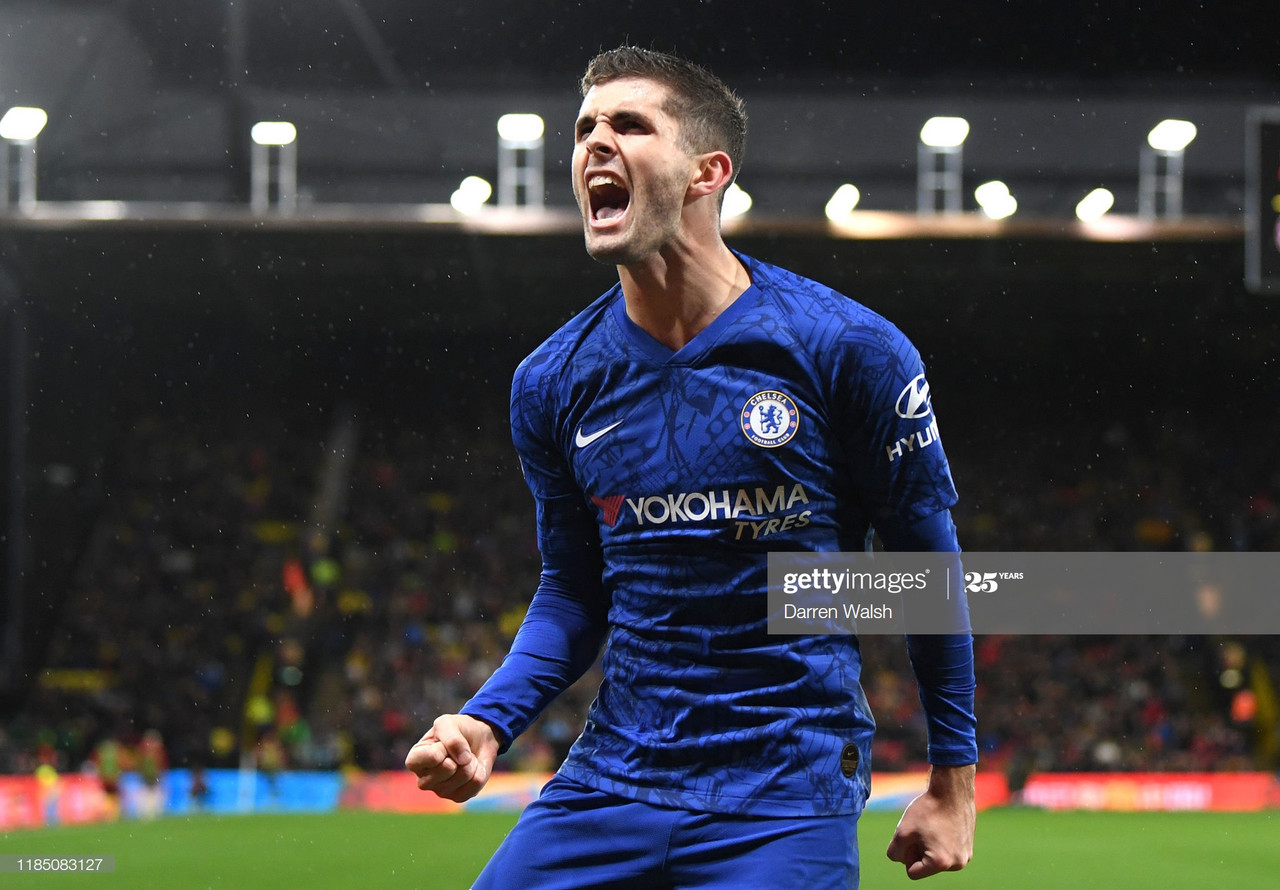 Chelsea's flying American, Christian Pulisic, has produced moments of sheer magic at times this season, none more so than his perfect hat-trick away at Burnley when his side ran out four-two winners at Turf Moor, back in October.
Supporters of the English game would have no doubt been in awe of the talent Chelsea had on their hands that day, with Pulisic becoming only the second player from the United States to score a Premier League hat-trick, after former Fulham forward Clint Dempsey.
His six goals so far this season, with his latest coming in Chelsea's victory against Aston Villa on Sunday evening, in just 17 appearances, have led him to become one of the Premier League's most feared attackers, contributing a goal just short of every three games that he's pulled on a Blues shirt.
Speed, delivery and positioning
The overall play shown by the American Forward has been good as well, with supporters responding well to his direct dribbling approach and forcing his opponent to make a decision to stop him at speed, whether that be legally or not.
His team-play has been shown well in small bursts too, with him assisting two teammates for goals so far this campaign.
His manager, former Chelsea midfielder Frank Lampard was full of praise for the USA international when talking to BBC Sport post his side's victory on Sunday.
He said of Pulisic's performance: "The ability he's got to arrive in the box, it's a big thing, I've spoken about it with him all season."
Great desire
Before Sunday's tie at Villa Park, Pulisic had been out of action for the Blues, having torn his abductor muscle away at Brighton on New Years Day.
Lampard has been pleased with his desire to get fit and ready for action over the extended break.
He continued: "He was hungry. I know that and I felt for him, as I felt for the players with long-term injuries."
It also seems that his manager is agreeing with the call for him to be playing from the start as well, adding fuel to the already roaring fire for the young-winger.
He added: "He will start games for us, of course, and I think he's going to be a big player for us, not just in this run-in but going forward."