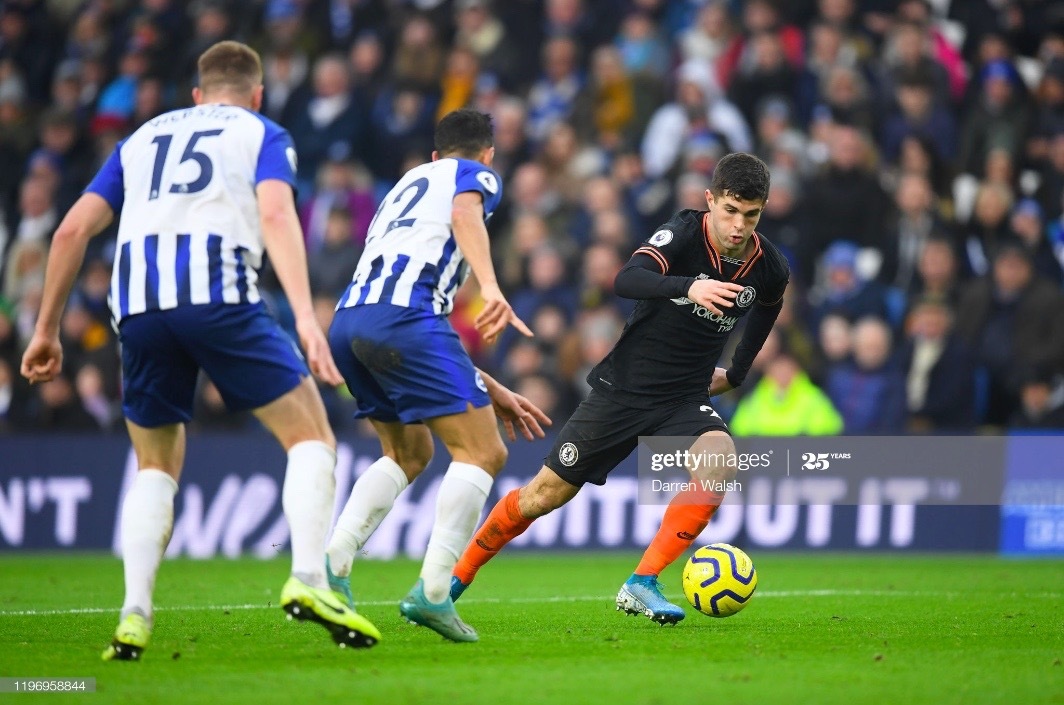 Chelsea winger Christian Pulisic has revealed what it was like growing up in the U.S - a country where football is certainly not a major sport.
The 21-year-old American, despite being one of the brightest young talents in the Premier League at the moment, went fairly unnoticed at his high school, and was known as just another niche athlete.
In an interview with ChelseaFC.com, Pulisic reminisced on his time as a young player in the U.S, hailing from Hershey, Pennsylvania.
"In my school there, nobody really knew about me, or knew that I was a decent soccer player. There would be some people at school soccer games but it was on Friday, when the American Football team was playing.
"It was completely different with the soccer team. No one really talked about it and not a lot of people really went, but I didn't mind at all. I'm more of an introvert anyway. I'm fairly quiet, so I was okay with that. I'd go to the basketball games and the football games - those were the big events at Hershey High.
"Everyone would tailgate before the game and get ready for the big ones."
"Not a lot of Americans have been able to do this..."
Becoming a footballing star hasn't come easy for Pulisic, however. Whilst his mother and father both played football at high collegiate levels, with his father even going on to play in Croatia and then the U.S indoor football league, it was a six-month move to Oxfordshire town Brackley that really opened his eyes to football.
"It's taken a lot for me to get to this point and I think you can see it in my face when I score. It means so much to me, especially being an American kid. Not a lot of Americans have been able to do this... I really just feel blessed. It's a huge honour."
"Football is everywhere."
Having moved to Germany when he was 16-years old, signing for German side Borussia Dortmund in February 2015, Pulisic was quick to make his mark on the European game, with him tallying up goals and assist across multiple competitions, including both the Bundesliga and Dortmund's UEFA Champions League campaign.
Impressed by the youngster, Chelsea signed him in the January transfer window of 2019. With Frank Lampard coming in as manager, Pulisic was determined to impress, cutting his own summer plans to play during preseason, with hopes of earning Lampard's respect.
It certainly worked, with the winger being given the start in Chelsea's Premier League opener against Manchester United. But, Pulisic is enjoying his time here in England, and loves to learn about the English game.
"So far, every team we've played can give you such a different challenge. I think that's the number one thing that's impressed itself on me about English football - the number of different styles, the many different ways teams are coming at us - it presents a different challenge every time, so it's a lot of fun.
Away from the technical side, the biggest thing has been realising what the sport means to the country. It really feels like football is everywhere here. It's not just big, it's huge. Just to be in England, to be here in London, playing for Chelsea, it's awesome."