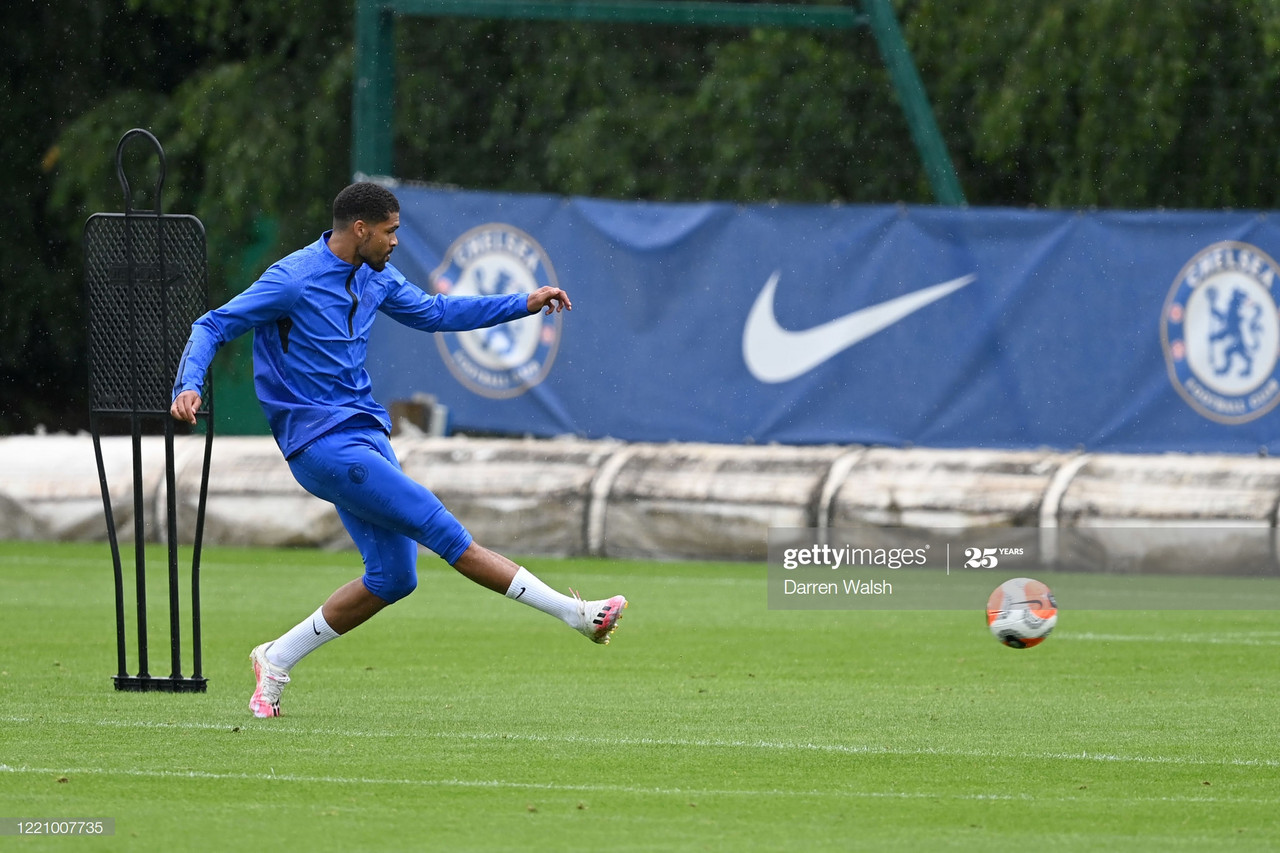 24-year-old Ruben Loftus-Cheek is arguably the unluckiest footballer of his generation, but with Frank Lampard now in charge, the box-to-box midfielder hopes to put an injury-plagued couple of years behind him and cement a first-team spot with the Blues.
It was in May 2019, just 13 days before the Europa League Final triumph in Baku against Arsenal, that the England midfielder fell awkwardly and ruptured his Achilles after just 20 minutes during Chelsea's Final Whistle on Hate charity match at Gillette Stadium, near Boston.
Thirteen months has now passed since the traumatic injury, in a 3-0 win against New England Revolution, but a relentless fitness regime has Loftus-Cheek primed to make a big impact.
"Ruben has the best mentality of any young player I have trained"
"We've done a lot of explosive leg work on the glutes and quads," former Bradford City and Jamaica winger, turned Fitness Coach, Jamie Lawrence told The Athletic.
"I have him doing different types of explosive squats: sit on a bench for two seconds and jump up, or do one-leg squats, or Bulgarian squats (one foot behind on a bench, one foot on the floor) with a jump.
"Everything is explosive. Everything is game relevant. It's game relevant because it improves power in the legs, which is big for challenging for headers, taking off, pushing people off the ball, getting from box-to-box.
"He was fit when everything shut down in March. Ruben has the best mentality of any young player I have trained. He is so strong mentally.
"He found it hard with the injury but I know he was so close to coming back. I said to him: 'This could do you a favour, this could get you even better and fitter during this period'."
Long-road to recovery
In March, Loftus-Cheek was gradually working his way towards a return to senior football. He played 90 minutes for Chelsea's development squad, and set up the only goal, in a win over Everton's under-23s, and was then named on the bench for two first-team fixtures before the season was suspended due to the COVID-19 pandemic.
"It was good to be in the squad for those games," he told the Chelsea website. "I didn't quite get on the pitch, but I always felt that if I played this season, then it would be a bonus, because the injury was taking so long.
"I said to myself, if I play this season, great, but if I do not, I will be working towards next season. Then COVID-19 happened and changed things a bit."
"He is going to get much better"
On Sunday, Loftus-Cheek returned to Chelsea's starting line-up for the first time this season in the 2-1 win against Aston Villa having impressed in the Project Restart preparations, including a two-goal haul in the friendly against QPR at Stamford Bridge.
"I'm delighted for Ruben to be back in the fold," Lampard told the Chelsea website. "He's got in the team on his own merit and for the way that he's worked for a long time now.
"In the last few weeks, he has looked good and strong. We have to give him some time to adapt but I felt it was a good game for him to bring his physicality and something different.
"He's going to get much better. It has been a long time since he last played but he has so much to give us a team and a squad. There were glimpses of it today but there's much more to come."