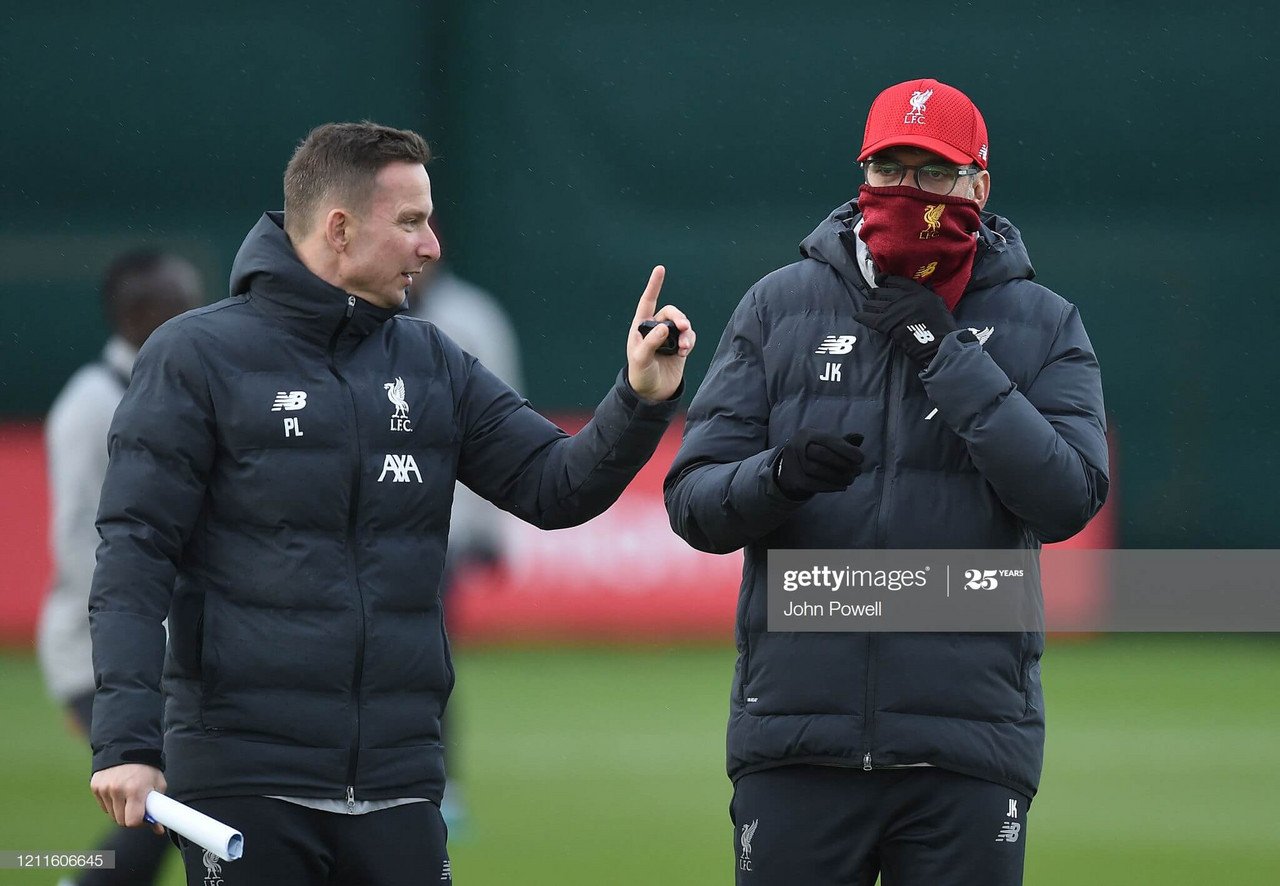 The greatest respect you can pay to Mr. Klopp is that his inevitable departure will undoubtedly hit fans the same way it did when Bill Shankly called time on his Anfield career in 1974.
When the late, great Shankly retired from 'active participation in league football' on a warm summer evening some 46 years ago, the club had never been in a healthier position.
Having led the club to the first division in 1962, the twelve years that followed brought sheer joy and delight for the Liverpool faithful.
The Scot guided the club to three first division titles, one second division title, two FA Cups, three Charity Shields and one UEFA Cup during his 15-year spell at the club.
The winning ethos created by Shanks all those years ago and continued by his right-hand man, Bob Paisley, had seemed to be lost post-1990, but since Klopp's arrival on Merseyside in 2015, the charismatic German has woken up the biggest sleeping giant in world football.
There was something special about Liverpool during Shankly's reign, not just the general support from the fans but internally. Shanks had created the now-famous 'Boot Room' that consisted of his most trusted advisors. Bob Paisley, Joe Fagan, Reuben Bennett and Tom Saunders, as well as Ronnie Moran and later Roy Evans, all crammed themselves into the storage area to discuss tactics, plan their attack on English football and of course, have a celebratory post-match drink.
Much like Klopp, Shankly was a great motivator and believed in sharing responsibility amongst his peers in order to maximise his sides' performance during the intense footballing calendar. Paisley was deemed to be the tactician, and many believe it was his footballing nous that majorly contributed to the Reds' success under the great Scot.
To a man, everyone in the Boot Room had an aura about them that made the players willing to run through brick-walls just to get their approval. The togetherness from that squad in the 60s is very much a mirror image of today's group of players led by Klopp.
Could Lijnders be the Paisley?
You could say that of Klopp's trusted advisors, Pepijn Lijnders, is the one most similar to Paisley in that he is considered to be one of the great tactical minds within the football club.
Lijnders has a football CV that ranges from youth coach at PSV Eindhoven and Porto to first-team manager at NEC Nijmegen in his native Holland, feats he remarkably achieved by the age of 35.
Although Lijnders' first step into management may have come a tad early in his coaching career, it's clear to see that the Dutchman has the passion and drive within him that is only matched by the greatest coaches in world football.
By all accounts, his training sessions are second to none and are as intense as a thrilling Liverpool counter-pressing performance in the Premier League.
Despite not playing professionally, he has managed to earn the respect of the most talented and successful Liverpool squad in thirty years, all while perfecting his craft alongside his friend and mentor, Jürgen Klopp.
In addition to being a great coach in the first-team fold, Lijnders' eye for talent within the youth setup is another great asset of his that sets him aside from other coaches in Europe.
Upon his arrival at the club in 2014, the Dutchman was initially put in charge of the under-15 and under-16 sides where he helped nurture the likes of Trent Alexander-Arnold and Rhian Brewster. Under his stewardship, the pair grew leaps and bounds and were able to break through into the first team far earlier than the club's hierarchy had ever expected.
Alexander-Arnold and Brewster aren't the first players to have benefited from Lijnders' excellent coaching. In fact, they are just two in a long list that consists of some of Europe's brightest young players, such as Joao Felix, Andre Gomes, Diogo Dalot, Andre Silva, Goncalo Paciencia and Ruben Neves.
The case for an in-house successor
No doubt that the day Klopp leaves will be the day the world believes Liverpool will fall away from the top but maybe, just maybe, the man to carry on the German's work isn't at a domestic league-winning coach in mainland Europe but a young Dutchman who learnt his trade at Porto and perfected it at Liverpool.
Lijnders is highly thought of by the club's owners, FSG, and has featured in a fair amount of content produced by the in-house media team, LFC TV.
One of the videos, a 17-minute video looking back on LFC's Champions League-winning campaign, which also features Jurgen Klopp, has amassed over 1.4 million views on YouTube.
It may well be a coincidence but as we approach 2024, the year Klopp's contract runs out, it wouldn't be a surprise if the club create a lot more content with the Dutchman, maybe to prepare him for a certain managerial role in the future…
It would be far from the 'safe' choice but sometimes in life, it's the risks that pay-off far more than the easy choice. If it was good enough after Shankly, then it should be good enough after Klopp.
Who knows, maybe the man previously sacked by NEC Nijmegen will go on to win twenty major honours at the club, just like Bob Paisley did between 1974–1983?