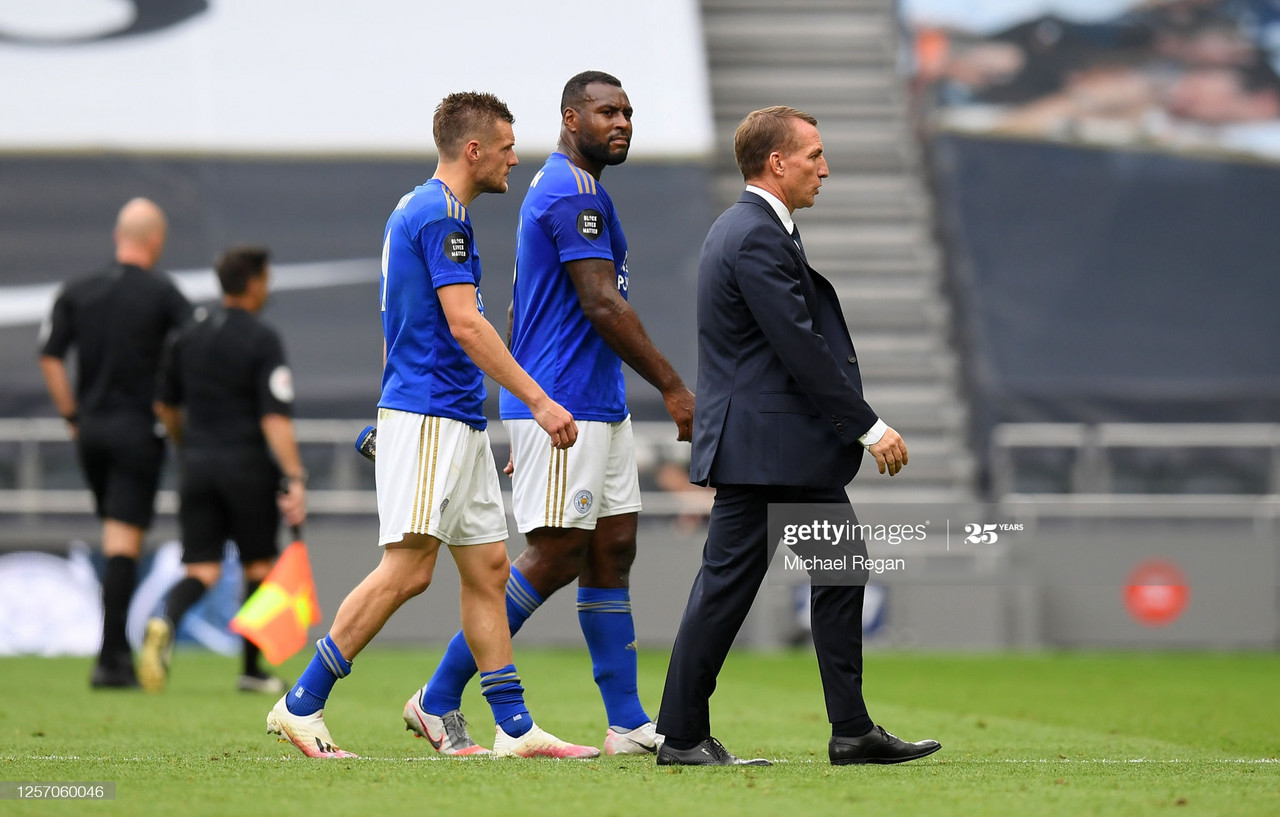 Leicester boss Brendan Rodgers has side his side can 'do better' following their 3-0 loss to Tottenham Hotspur on Sunday.
Despite having 70.5% possession and a total of 24 shots, the Foxes were unable to get on the score sheet against Tottenham Hotspur, keeping them wearily in fourth place on the same points and goal difference as Manchester United who sit just behind.
The Northern-Irishman told Sky Sports: "I felt defensively we could have been more aggressive and we conceded three goals at bad times".
"We gave away two quick goals juts before half time".
"They showed their individual quality and how clinical Son (Heung Min) and Harry (Kane) are".
"We put everything into it but we just couldn't make the breakthrough".
Tottenham were sharp on the attack and just six minutes into the game they went 1-0 up from an unfortunate deflection off James Justin. Harry Kane scored another two goals in the space of just four minutes and the Spurs side managed to hold their lead for the remainder of the match.
Rodgers still impressed with his Leicester side
Rodgers still takes a positive outlook from the match, despite the loss, saying how "we were still causing them problems".
"The guys gave everything we're just a little disappointed in terms of a couple of the goals".
"I think second half we didn't give so much away... we were more aggressive when the ball came out".
"What was going to be important for us was their spirit today and we kept going, kept fighting... kept making attempts on goal".
Final push for Champions League spot
Rodgers was asked about the importance of their goal difference with the points being so close at the top end of the table. He said: "we've done fantastically well in our goal difference.
"We needed to make sure that we weren't going to concede anymore whilst trying to get goals".
Leicester have sustained their place in the top four since September but Rodgers doesn't see it as a great loss if they were to fall short now.
"The season's judged over 38 games. The players have been outstanding... we've also played really well.
"For me, we've achieved the goals we initially set out to achieve by having European football and we have a game to have a shot at the Champions League".
"For some it would be a disappointment but for others they would be gratified by what the players have given all season".
"We've got one more game to go and we'll give it absolutely everything".
The Foxes face Manchester United next weekend for the ultimate decider on who will get that Champions League spot.