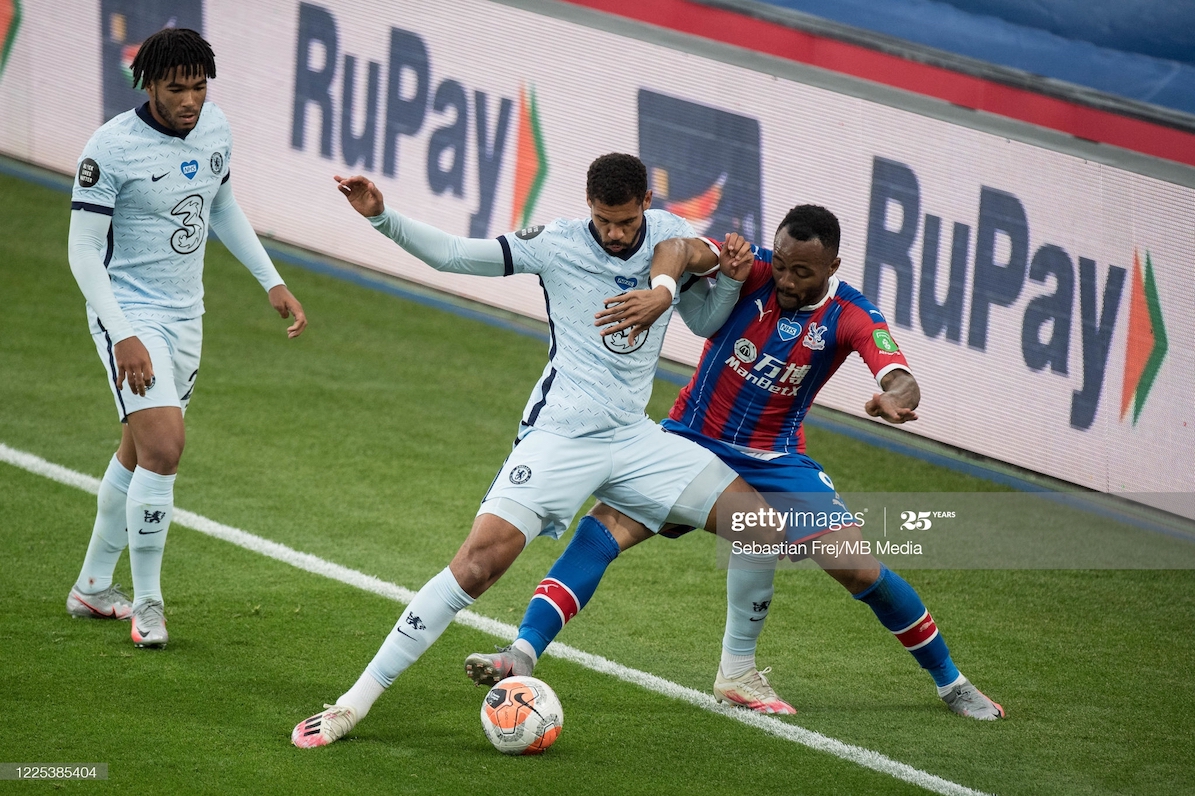 Following his extended time out of the first team, this week Chelsea midfielder, Ruben Loftus-Cheek has spoken on how he has combatted his injury and plans to get back playing regularly for Frank Lampard's side.
In May last year, Loftus-Cheek suffered an Achilles injury in a charity game against the MLS side New England Revolution.
Unfortunately for the midfielder, it was just 13 days the UEFA Europa League final against Arsenal. Loftus-Cheek was a key player in Chelsea's road to the final, playing 13 times, scoring four goals, including a hat-trick against BATE Borisov.
Loftus-Cheek's injury kept him out of first-team action for 13 months, with the break in the current Premier League season giving the Englishman time to get back for the final games of the campaign.
'I feel completely strong now'
Despite the prolonged time out, it was expected that Loftus-Cheek could be apprehensive about returning to the intensity of the Premier League. However this week, the box-to-box midfielder has remained adamant he has no such fears.
"For me, the concerns over my injury have completely gone," explained Loftus-Cheek, in an interview with Chelsea TV.
"I feel completely strong now. Strong in my body, strong in my ankle, my calf and strong in my mind too. Mentally I feel really good now and so that doesn't affect me on the pitch.
"In terms of my injury, there are no lingering concerns for me and I would happily go and fly into a tackle.
"The only time I really had that was when I was coming back for the first few training sessions, and you'd get a little kick on the ankle area and be a little worried. But now, that's long gone in my mind because I've had those kicks in games and I've had those knocks in training. My ankle is strong and I have no problems there at all."
'I want to get into the run of playing consistently'
Despite his injury, Loftus-Cheek committed his future to Chelsea last summer, signing a new five-year contract which will see him stay at Stamford Bridge until at least 2024.
During his time out, Loftus-Cheek has been forced to watch the emergence of fellow young midfielders such as Mason Mount and Billy Gilmour. Despite this, the 24-year-old has his focus on getting back into the side on a regular basis and seeing how much he can achieve with the Blues.
"The focus now is for me to keep working hard and force my way into the team on a consistent basis. I've played a few games now and it was just such a great feeling to get back out onto the pitch after 13 months out, and be there helping the team.
"We want to finish the season strongly ahead of next season and it's the same for me on a personal level too. I want to get into the run of playing consistently because you get that 'smell' for the games and the more you play, I feel the sharper you get. You can anticipate things on the pitch more and your confidence grows with each game.
"I think if I can get that and play at my best, then hopefully I'll be able to see how far I can develop and how far I can go as a Chelsea player."