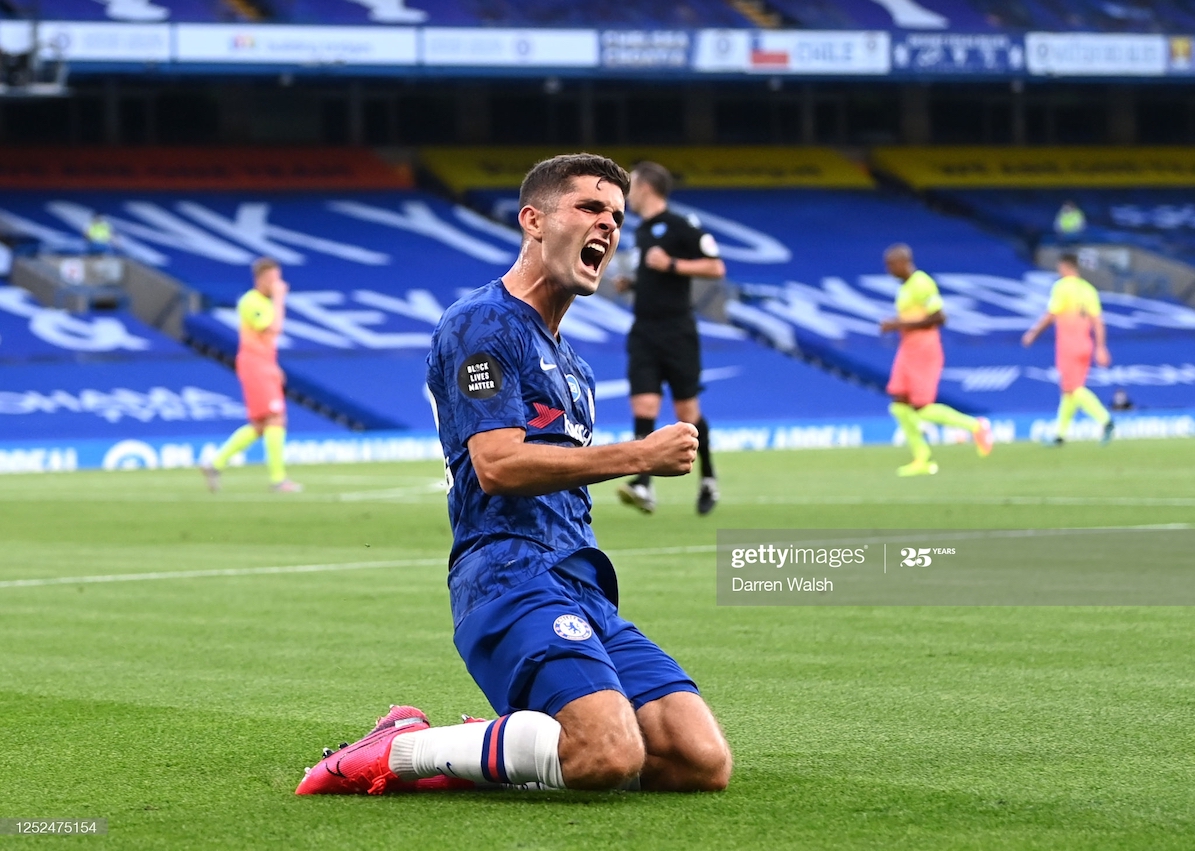 Following on from a stellar debut season at Stamford Bridge, Chelsea and USMNT winger, Christian Pulisic, has been reflecting on what has been one of the more peculiar campaigns in his career to date.
A gradual start to his career in SW6 was transformed post the restart of the domestic season, with the American finishing on nine goals and four assists following the conclusion of the Premier League season last weekend.
In an anticipative mood ahead of this weekend's Heads Up FA Cup final against Mikel Arteta's Arsenal, the USA international is more than aware of how big the match and the history behind the competition.
Magnitude of the FA Cup
Speaking with Chelsea's in-house media team, Pulisic stated: "I'm certainly aware of how big the FA Cup is over here.
"Growing up, I spent some time in England and I remember watching some FA Cup games over the years.
"I know what it means to football fans over here and how big the competition is, so I'm honoured to be in the final and have the opportunity to go and win the trophy. I'm really excited."
Highs and Lows
The Premier League season concluded last weekend which saw the Blues secure Champions League football for next-term. It has given Pulisic the opportunity to compartmentalise what has been a season of highs and lows, which included injury in the first game of 2020.
On what has been one of the crazier seasons to date for all concerned, the American said: "It's definitely been a crazy season, and a crazy year for everyone.
"It's been very stop-start, particularly for me.
"I had a couple of injuries, then we had the lockdown, then the season restart. So, there's been a lot of ups and downs, but I wouldn't change it one bit.
"It's been an amazing first season here, I've really enjoyed it and I'm just loving every bit of being at Chelsea.
"It has certainly been a wild first season, with the lockdown and stuff and it's something nobody could have predicted.
"Overall though, I'm really happy with how things have turned out and I think you can see that in my recent performances, there's a lot of chemistry on the pitch with the guys."
On his upturn inform since the restart, he concluded: "I've been really pleased with my form since the restart, especially.
"I think I was able to come in with a different mindset, because I was fully fit and rested heading into the season starting again.
"I really wanted to prove myself following the injury and help the team, and I think I've been doing that recently."