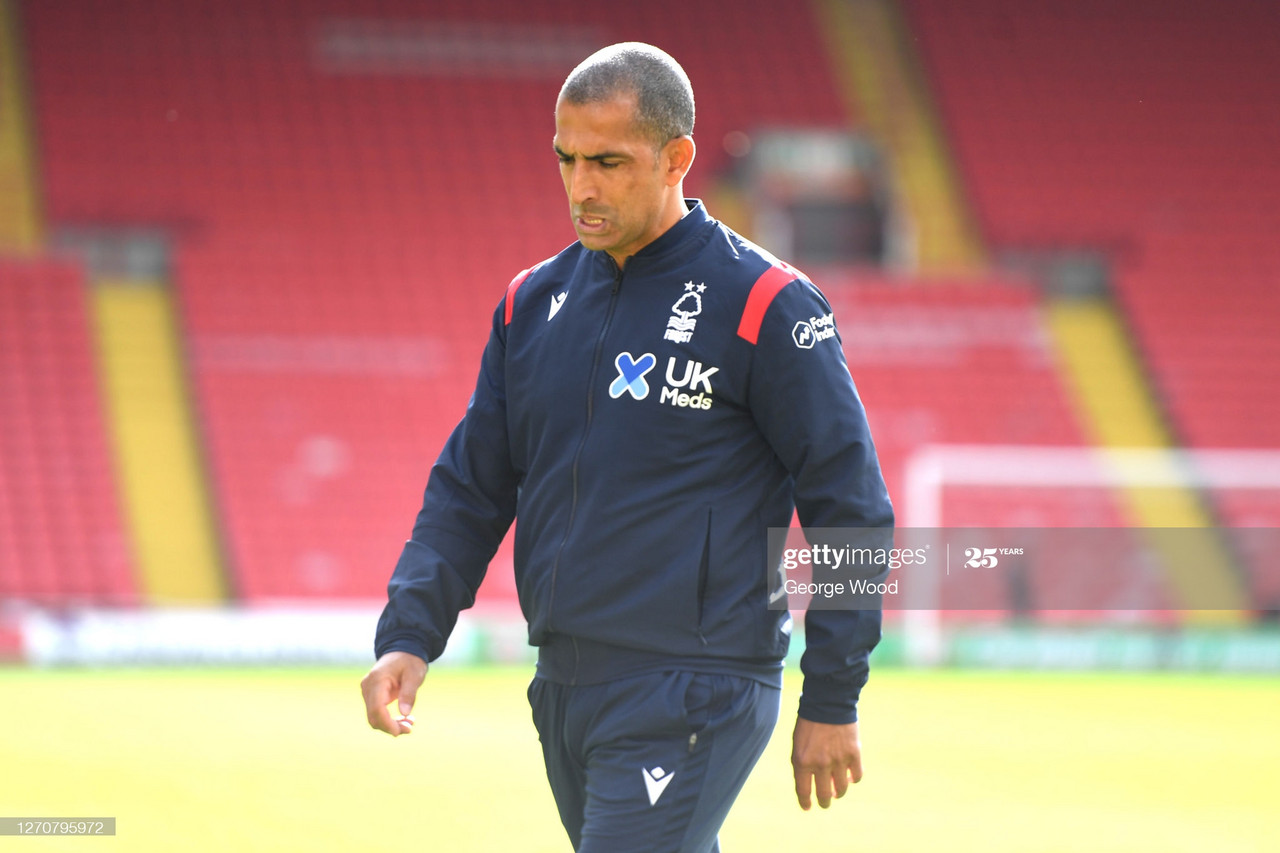 The eighth of February seems like an age ago. It was before lockdown, with the threat of COVID-19 still yet to make it's way to these shores and with words like "self-isolation" and "quarantine" not a part of our daily vocabulary.
It was the day when Nottingham Forest beat Leeds United 2-0 in front of an electric City Ground to go one point behind United in the race for automatic promotion.
Belief was high amongst the Red's faithful that they could finally end their long exile from England's top flight. Whilst the likes of Leeds, West Bromwich Albion and Brentford had been drawing plaudits for their style of play, Forest had been going quietly but effectively about their business and were well in the race for the top two.
Despite being a relative unknown when arriving in Nottingham, replacing ex-manager Martin O'Neill less than twenty minutes after his sacking, Red's head coach Sabri Lamouchi had won over the Forest fans and in June, before football returned for the restart, the Frenchman was given an extended contract to make him the first man since Billy Davies to see out a whole season in the Red's dug out.
Fast forward to the present and, with only two competitive games gone in the new season, Lamouchi is seemingly under pressure, with The Athletic's David Ornstein saying:
"Sources have told The Athletic that time is fast running out for Lamouchi to turn things around."
So what has gone wrong so quickly to leave Lamouchi in this position?
Results
After being in such a strong position after that Leeds win, Forest saw their form drop off, only winning one game of their next six before the season was halted due to lockdown. That left them out of the running for automatic promotion but they still looked a shoo-in for the play-offs.
However, after the restart, Lamouchi failed to inspire a major upturn in form and his side were limping towards a play-off place. Back-to-back wins against Huddersfield Town and Bristol City looked to put them within touching distance but they then conceded a last-minute equaliser against rivals Derby County which began another poor run.
They suffered a 1-0 defeat against relegation-threatened Barnsley on the penultimate day before a horrendous capitulation in their last game of the season saw the Red's lose 4-1 at home to Stoke City and miss out on the play-off places all together in the most dramatic of circumstances.
Despite how well he had done for the first half of the campaign, Lamouchi was unable to get Forest over the finish line and his inability to stem the tide in the closing stages of the season almost cost him his job there and then.
Forest owner Evangelos Marinakis kept faith and demanded the team hit the ground running but Forest have lost their first two games of this season, a Carabao Cup game against Barnsley and Saturday's league opener versus Queens Park Rangers.
Style of play
Another cause of complaint has been Forest's style of play. As mentioned before, last season Forest rarely looked to control games and were more threatening sitting back, soaking up pressure and hitting teams on the counter-attack.
When that was producing results, the Red's faithful had no reason to complain. In the 2-0 Leeds win, Forest had just 29% possession. In January's 1-0 win over Brentford, their share was 31%. Back in August 2019, Lamouchi oversaw a 2-1 win away at Fulham where his team were ultra-efficient, creating their two goals from just 22% possession.
However, when results started to turn, the lack of possession soon became an issue. In the defeat to Barnsley at the end of last season, where Forest just needed a point away at a side looking likely for relegation at that point, they had 36% possession and managed 8 shots in comparison to Barnsley's 20. Whilst Forest ultimately played for a point, Barnsley were more adventurous, played the braver football and were rewarded with a 93rd minute winner.
Saturday's opening day loss away to Queens Park Rangers saw an improvement with Forest edging the majority of the ball but they failed to do anything with it and created no shots on target in the entire game.
Football is a results-based business but when they aren't arriving, fans at least want to be entertained and as Lamouchi falters, he needs to address at least one of these issues urgently.
What next?
It is clear that Sabri Lamouchi is a talented coach. He turned Matty Cash into a Premier League full back, revived Ben Watson's career and in spells, has had Forest playing successful football.
However, the Forest manager's job has been somewhat of a poisoned chalice over the years with many a man trying, and failing to get the Red's back where they belong.
The club cannot keep hiring and firing managers. Consistency and a clear philosophy is what will see them right in the end. Ultimately, that needs to be with the right man at the helm.
Forest thought that man was Lamouchi. When they sang, "What is love? Sabri Lamouchi, J'Adore" at him in their thousands last season, it was because he had them believing.
He must recapture that if he is to survive much longer at the City Ground.