 After five years of decline under the ownership of Fawaz Al-Hasawi, Forest supporters finally have a renewed sense of optimism as Evangelos Marinakis completed is takeover of the club.
The Greek shipping magnate completed the deal last week, reportedly worth around £50 million. He made instant changes behind the scenes with plenty of staff coming in as well as announcing reduced season ticket prices for supporters.
A club left in tatters by Al-Hasawi ownership
When Fawaz Al-Hasawi and his family completed their takeover of Nottingham Forest in July 2012, there was a sense that Forest now had the potential to finally end their wait for a return to the Premier League. The club had only recently achieved back-to-back play-off finishes in 2009/10 and 2010/11 and fans hoped that with Al-Hasawi's backing, they could reach the next level.
The five-year plan was well publicised with Al-Hasawi dreaming of Forest gaining a third star on their badge with him as the owner. However, instead of progressing, the club have instead declined every year with a lower finish in the Championship league table and came closer to a return to League One than the Premier League.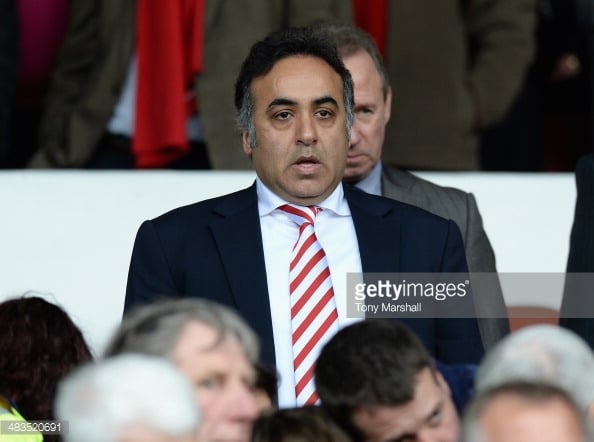 The Kuwaiti businessman made a whole host of mistakes during his time at the club. Many would argue the first came when he sacked Sean O'Driscoll following a 4-2 win over Leeds United which saw Forest just one point outside the play-off places. Since then, Alex McLeish, Billy Davies, Stuart Pearce, Dougie Freedman and Philippe Montanier have all fallen victim to Al-Hasawi's trigger finger. It became a common theme of finishing the season under a caretaker manager with Gary Brazil and once Paul Williams having to pick up the pieces.
However, managerial changes were just one of many problems under Al-Hasawi's ownership. Many fans were left upset by the club's prize assets leaving the club every year such as Karl Darlow, Jamaal Lascelles, Dorus De Vries, Michail Antonio, Oliver Burke and more recently Henri Lansbury. These players were often replaced by average ones on high wages which were not better than what Forest already had. Al-Hasawi often made decisions to try and appease the fans rather than having any real plan, which was ultimately his downfall.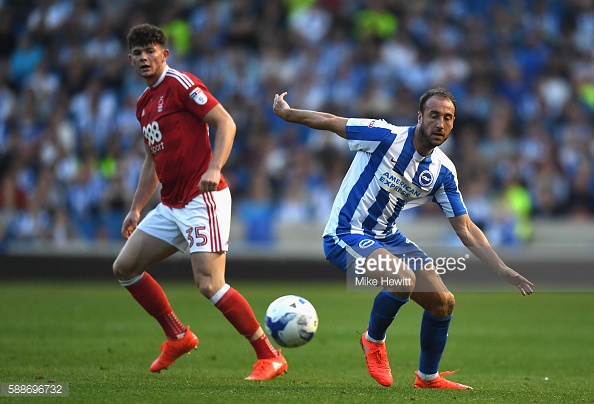 The reputation of the club in the media and with many professional individuals throughout football has been damaged over the last five years. Unpaid bills became a regular occurrence with Forest often ending up in court to settle disputes. This led to many officials refusing to do business with the club as they did not want to deal with Al-Hasawi who was increasingly coming across as unprofessional.
The decision to reappoint Billy Davies was arguably one of the worst in Al-Hasawi's tenure. There is no doubt that Davies is a superb manager at this level but he was given full control of the club alongside his cousin Jim Price and this was a huge mistake by Al-Hasawi. Many staff members were made redundant during this time as well as a media 'blackout' was forced by club officials. The club is still recovering from this period today with very few staff behind the scenes.
It has been over the last 12 months that it became clear that Al-Hasawi had no option but to sell the club. Two failed takeover bids from Marinakis last summer and American businessman John Jay Moores over the Christmas period left Forest fans extremely frustrated and did not help matters on the pitch either. The protests increased and Al-Hasawi did not attend The City Ground for a match for a significant amount of time.
Many supporters felt it would be a fitting end to the Al-Hasawi ownership if Forest were to be relegated to League One on the final day of this season. However, fortunately Mark Warburton's side were able to beat Ipswich Town 3-0 and secure their future in the Championship for next season.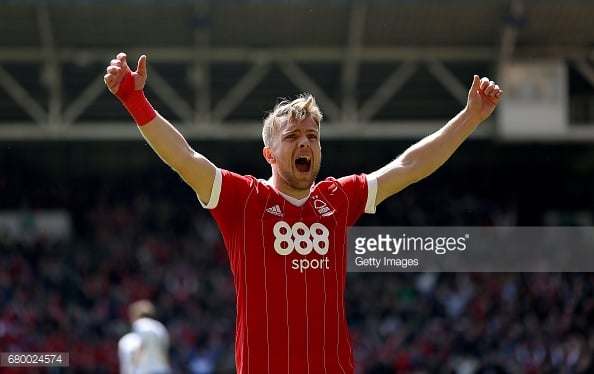 The start of a new era
The implications of that final day victory against Ipswich were undoubtedly huge. Despite reports that Marinakis would have maintained his interest in the club even if they had been relegated, it is difficult to believe that this would not have created another stumbling block for any potential deal.
It has already been a very positive start to his ownership. It was a relief for many Forest fans to hear that he fully supports Warburton and will give him the time needed to implement his plans. Some of the football that Forest produced at the end of last season despite being under immense pressure is a very promising sign for the future.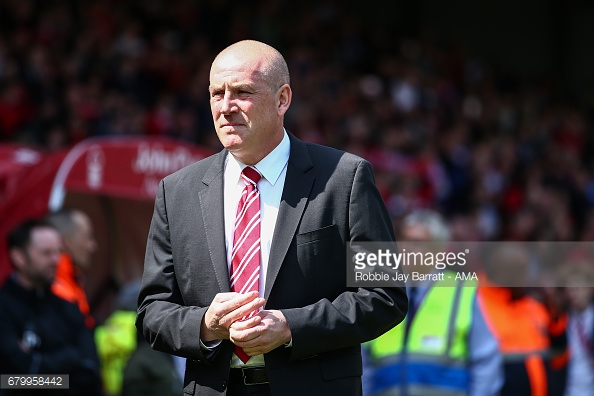 Not only did he confirm the future of Warburton, but he also secured the future of Frank McParland as Sports Director. Also, Nicholas Randall was appointed as Chairman, Ioannis Vrentzos as Chief Executive Officer, Samantha Gordon as Chief Financial Officer and David Cook as Chief Commercial Officer. During five years of Al-Hasawi's ownership, these positions remained largely unoccupied with him attempting to take on majority of the responsibility himself.
The positive news has continued to come in with both Chris Cohen and David Vaughan signing new deals to keep them both at the club for another year. They both played a huge part in the latter stages of the season under Warburton and will be vital experienced figures again next season.
One of the most positive impacts of Marinakis' short time as owner of the club so far is the reduction in season ticket prices. He has already recognised the importance of the fans to the club and has rewarded them by offering them season tickets at a reduced cost. Many fans were left with an apathetic feel towards the club under Al-Hasawi with many vowing to never return until he had gone. Now under new ownership, Forest have seen the highest demand for season tickets for many years as fans want to be part of this new era.
Reason for optimism but also realism
Despite Forest fans being optimistic about the season ahead, they also must remain realistic. The damage left behind by Al-Hasawi is going to take a significant amount of time to recover from and fans will have to remain patient.
One thing for sure is that Forest will not go 'all-out' and splash millions of pounds this summer to try and buy their way to the Premier League as soon as possible. Instead, they are opting for a long-term plan and will adhere to the Financial Fair Play rules. There is no need for Forest to spend big with only three or four quality additions needed to be more competitive. Forest's youth academy is arguably the best outside the Premier League and the likes of Jordan Smith, Joe Worrall, Matty Cash, Jorge Grant, Ben Osborn and Ben Brereton will all continue to improve next season.
With a stable structure now being in place behind the scenes, a manager who plays the football the fans crave, a host of young talent coming through and fans returning to The City Ground, there is plenty of reason for Forest supporters to be positive about the future of the club.