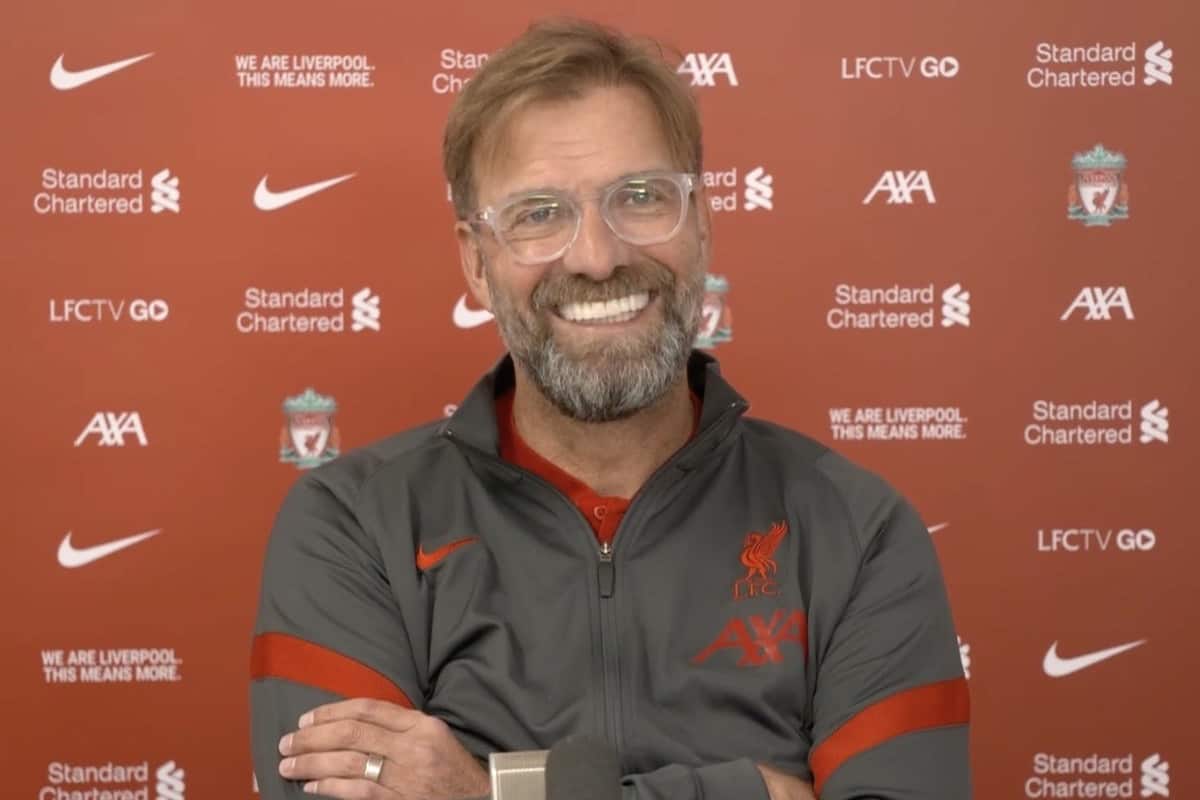 Jurgen Klopp addressed the media ahead of Liverpool's trip to Stamford Bridge on Sunday, normally a fixture of this magnitude dominates the headlines, with the press desperate to gain any insight or tactical news ahead of the kick off. Not today, the talk was all about Liverpool and the imminent arrival of Thiago Alacantara. Klopp kept his lips firmly sealed and refused to be drawn into any comments.
Liverpool kicked off their defence of the Premier League title by edging a chaotic 4-3 win against the league's new boys, Leeds United. It was certainly not a vintage performance from Klopp's men but nevertheless they racked up yet another opening day victory.
Sundays trip to Stamford Bridge will be the first of many 'six pointers' this season as Liverpool will look to gain the upper hand on some of their nearest competitors in a head to head setting. Chelsea kicked off their campaign on Monday night down on the south coast, picking up maximum points, as new signings Kai Havertz and Timo Werner made their Premier league bows.
''It's not official, until it's announced. It looks quite promising.''
A smile as wide as the river Mersey beamed across the Liverpool managers face as he was quizzed about the pending transfer of Thiago. In this situation it was a case of actions speaking louder than words. Although Klopp refused to directly comment on the Spaniard's proposed move to Anfield, he suggested it might be wise for Liverpool fans to keep an eye on the clubs media channels throughout the day.
It's fair to say Klopp held his bluff extremely well throughout. As Thaigo posted and received tributes to his seven year stay in Germany over the last 24 hours, the message seems to be that this could be a matter of hours, before we see Thiago doing the famous Melwood lean.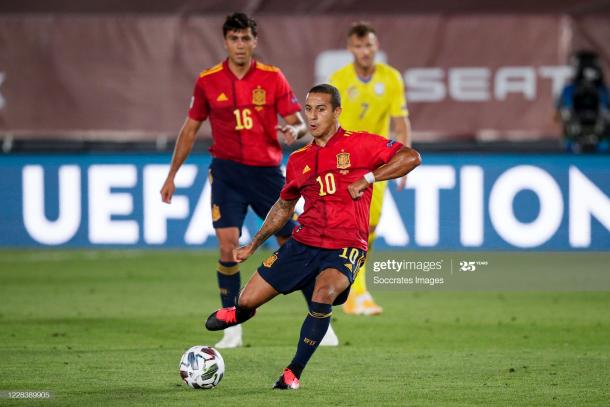 ''If it happens, it will not impact anyone's future in a negative way. If someone comes in, no one will have to leave''
Probably one of the more subtle hints that Gini Wijnaldum could prolong his stay at Anfield beyond next summer. The speculation regarding Thiago's arrival seemingly went hand in hand with the departure of Liverpool's No.5.
Since ex-Holland boss Ronaldo Koeman took the reigns in Catalonia, it fuelled all the speculation on Wijnaldum's future. But with Klopp's latest comments on Friday, it seems that no one will be used as a 'cash cow' for Liverpool's summer spending.
''I think Havertz and Werner were the most outstanding of these young boys so Germany is a good league for England to scout and if they can afford the fees, we will see more of these transfers I am sure."
Klopp's side will face some Chelsea new boys in Havertz and Werner on Sunday afternoon. Two players Liverpool had been linked with over the summer, especially the latter. Klopp had been along time admirer of Werner and had made that clear, the German seemed certain to join up with the Premier League champions this summer but due to the economic effects of the Covid-19 pandemic, the transfer was not able to go ahead.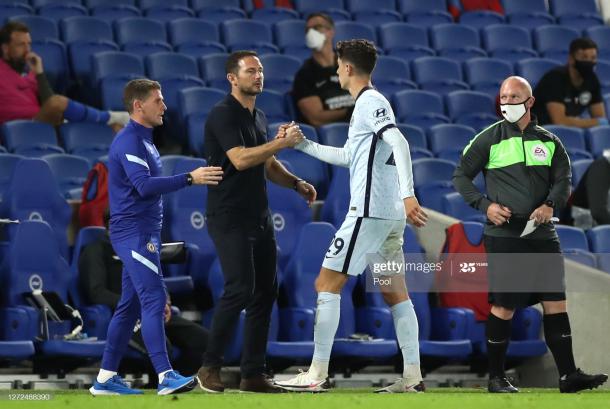 As Klopp spoke of his admiration of his native league and the value for money that it brings with it. Could we see Klopp dipping into the German market in the summer? As we've seen so many times in the past, with the likes of Naby Keita, Joel Matip, Loris Karius and a soon to be Spanish midfielder just to name a few.
''If we stay in all comps, it will be tough all season. My first concern is player welfare. That is why I was not happy to stick to 20 and 5 (subs). Makes the situation more tricky and we will realise that in the next few weeks''
Klopp yet again expressed his disappointment in the Premier League's decision to not go ahead with the 5 substitution rule for the current season, due to an increased fixture list.
He expressed his concern for player welfare, with the reds potentially having to play 6 games in the next few weeks across a range of competitions. There is no wonder Klopp has been left disappointed with the ruling. Liverpool face Lincoln away in the League Cup on Tuesday night, with the current fixture list, Tuesdays game will most likely be a complete reshuffle from the side that will line up in London on Sunday afternoon.
''An intense week, few little things here and there but everyone should be OK. Nobody is coming back and the rest we have to see. Still two sessions to go but they seem OK''
So no fresh injury concerns ahead of Sunday's fixture as it stands. Alex Oxlade-Chamberlain is still dealing with his knee injury he sustained during the pre-season camp.