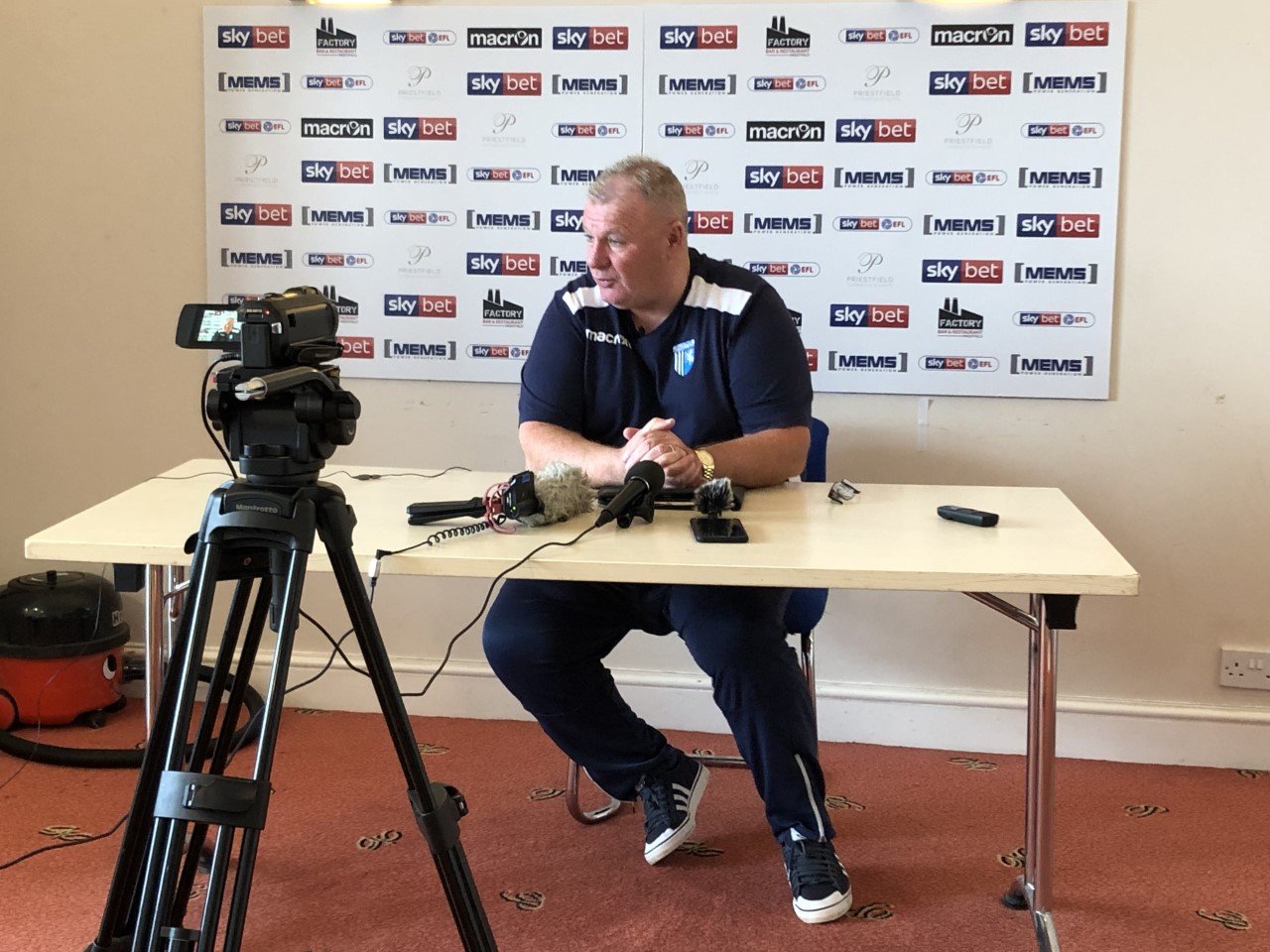 Gillingham will face Sunderland at Priestfield Stadium this Saturday with the aim of avoiding a fifth defeat in a row.
Losses against MK Dons, Portsmouth, Fleetwood Town and Ipswich Town have seen the Gills' form spiral out of control, and those involved with the club will be hoping to fix said poor form sooner rather than later.
Ahead of the game, Gillingham manager Steve Evans spoke to the press. Here are five of his key quotes.
On his side's poor form
"It is always tough when you lose games, but it is my job to make sure that there is a happy medium. The real problems come when you are not playing so well and not making chances. We are making chances."
If Gillingham lose to Sunderland this weekend, it will be five defeats in a row for Evans' side. They have played pretty well at times, and certainly deserve to have a few more points on the board, but the reality is that the results haven't come.
The Gills have missed some great chances at key moments in games. The main match that springs to mind is the 2-0 loss to Fleetwood last weekend, when Dominic Samuel, John Akinde and Alex MacDonald all missed good opportunities at 0-0. Evans will be hoping the chances turn into goals soon.
On keeping the mood positive
"When we go home, the mums and dads set the tone of the mood in the house. I am the equivalent to the dad here – we have a lot of young players, so I set the tone for the mood and that mood has to be that we are positive, bright and bubbly."
Evans is captaining a young ship at Priestifield, and the comparison between a stereotypical home life and the camp at Gillingham is a great way to explain how an attitude of a manager reflects on the playing squad.
If Evans sets a "positive, bright and bubbly" mood around the place, that will reflect on the players, allowing them to enjoy their football more. That is important, especially when a team is in a bad run of form, as Gillingham are.
On his youthful squad
"The younger players come with no expectation other than to learn. They are certainly learning – we started the season well and now we have had a few tough results, so they have seen the two extremes, but the one continuity they have seen is that we still go onto the training ground with a smile and a positive attitude."
Gillingham have a young side. Their oldest centre-half is 22, their captain is 25 and their regular centre-midfield pairing contains a 20-year-old and a 19-year-old.
They have a number of youngsters in on loan to learn their trade, and, as Evans says, they are certainly learning quickly. There have been positives and now there are some negatives – their attitude will impact how quickly results change.
On injury issues and squad depth
"We have lost different players, and the latest one is Jacob Mellis, who has such a bad tear to his cartilage is goes all the way into it. It is a big loss, because he was just starting to flourish and is a top talent. When he has played, we have played. Alex MacDonald was not in the team two weeks ago, but I think he has been really good in the last couple of games. The best player at Portman Road was Robbie McKenzie who has not played for weeks."
Gillingham have had a number of injuries this season. They lost Stuart O'Keefe for the whole campaign early, and the likes of Kyle Dempsey and Scott Robertson have missed some time.
At the time of writing, Jack Bonham, Ryan Jackson, Tom O'Connor and Vadaine Oliver are all injured with knocks, and now Jacob Mellis is out for the season too.
Evans once again went into the campaign with a small squad, and he is going to have to use absolutely all of it to move forward with the injuries he has right now.
Those mentioned have impressed, and they will have to continue to do so.
On Sunderland
"Sunderland are better this year. Parky [Sunderland manager Phil Parkinson] has had the opportunity now to implement his style completely. They are a good, experienced management team. I see them in the top two at the end of the season.
"We are underdogs because it is Sunderland Football Club. Every time the team coach turns up, they are favourites. If they do not get promoted it is not great – they could be playing in the Premier League.
"I took the time yesterday to watch full re-runs. We know pretty much what the team will be, and the shape will be the same as they have been playing because they have been playing well. They are a terrific side full of good players."
Gillingham had a lot of success against Sunderland last season. The two teams crossed paths four times, with the results seeing two Gillingham wins and two draws.
Mangager Phil Parkinson has indeed, though, had a lot more time now to implement his style, and, with the resources and pull the club has, there is plenty of talent on their books.
The Black Cats are currently seventh in League One with a game in hand on those above them, and will want nothing less than promotion this season.