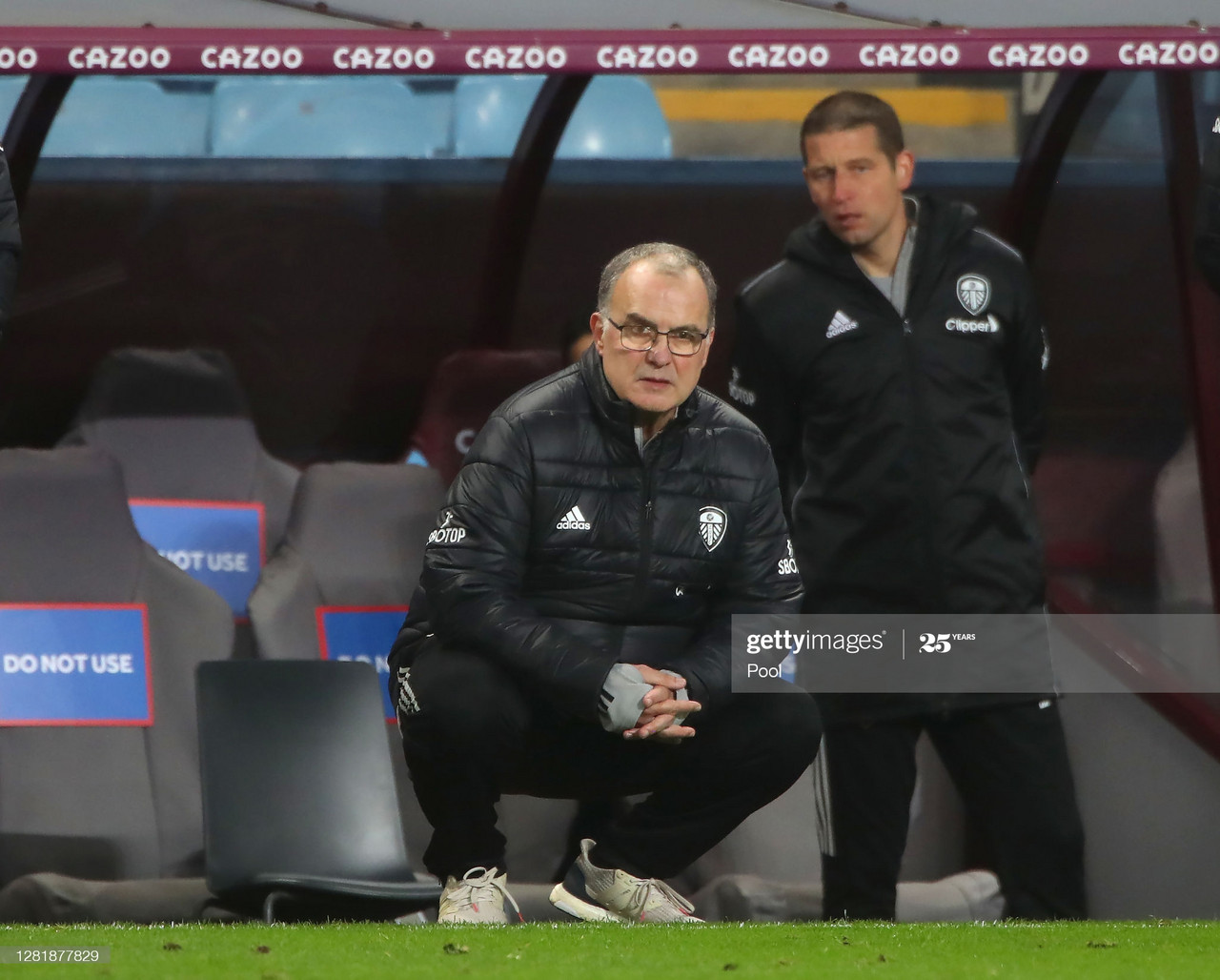 Leeds United face Leicester City on Monday night at Elland Road for their first competitive fixture against each other in the league since 2014 in the Championship.
Marcelo Bielsa spoke to the media ahead of the Premier League fixture and here at VAVEL have rounded up the five key quotes.
From injury updates to Jamie Vardy and Patrick Bamford for England, we've got it all covered.
Liam Cooper fit for Leicester
Bielsa gave us the latest injury update ahead of the next fixture where he let the media know that Liam Cooper is fit again.
"Cooper is fine now, but [Diego] Llorente won't be fit for this weekend."
Kalvin Phillips is also sidelined, and when asked about the pair returning Bielsa replied:
"It's subject to the evolution of the injury."
On the start to the season
After six games, Leeds United sit in 6th place, having won three games, drawing one and losing two.
Other teams favorited to win the league this season, such as Liverpool and Manchester City, have failed to match the expectations given to them.
However, Bielsa is yet to make any conclusions based upon the start of the season.
"Given the amount of games that have been played so far it's not enough to make a conclusion or suggestion about which teams can do well."
The Jamie Vardy threat
Leicester City has been very reliant on key England international striker, Jamie Vardy, over the last few seasons.
This season comes no different as the 33-year-old striker has already scored six times in five games in the Premier League.
This includes a hat-trick against Manchester City and a brace on his last outing against West Brom.
"He's a very good player who scores lots of goals and he's very quick. If he's a player who's quite old, I'm not aware of this."
"We take into account all the characteristics of the opponent's attackers, but there won't be any particular changes with that in mind."
Shackleton to feature on Monday?
Jamie Shackleton came off the bench in the first half against Aston Villa to slot into midfield and played a superb game.
With Kalvin Phillips still out injured, it has left fans wondering who will in his deep-lying midfielder role on Monday, Mateusz Kilch having played the role the majority of the game last weekend.
"In the case of Shackleton he's played in the first team before and every time he has played, he has played with personality and done a good job."
When asked about the team selection, Bielsa simply replied: "I have yet to pick the XI for this weekend."
Bamford to be called up to England?
Patrick Bamford scored his first hat-trick for the Whites against Aston Villa last Friday night in a 3-0 victory.
This brought his tally of goals for the season up to six in six games, with pundits giving him lots of praise.
With the England team selection only a week ago, questions have been raised whether there's any likelihood of Bamford getting his first call-up.
"The national team manager looks at all the players that can play in a certain position and he has the possibility to compare them all."
"He would be the more adequate person to make this contribution as he compares all the players while all the other managers are concentrating on their own team."
"He's had a normal week, but it's true when a striker scores goals his confidence increases."