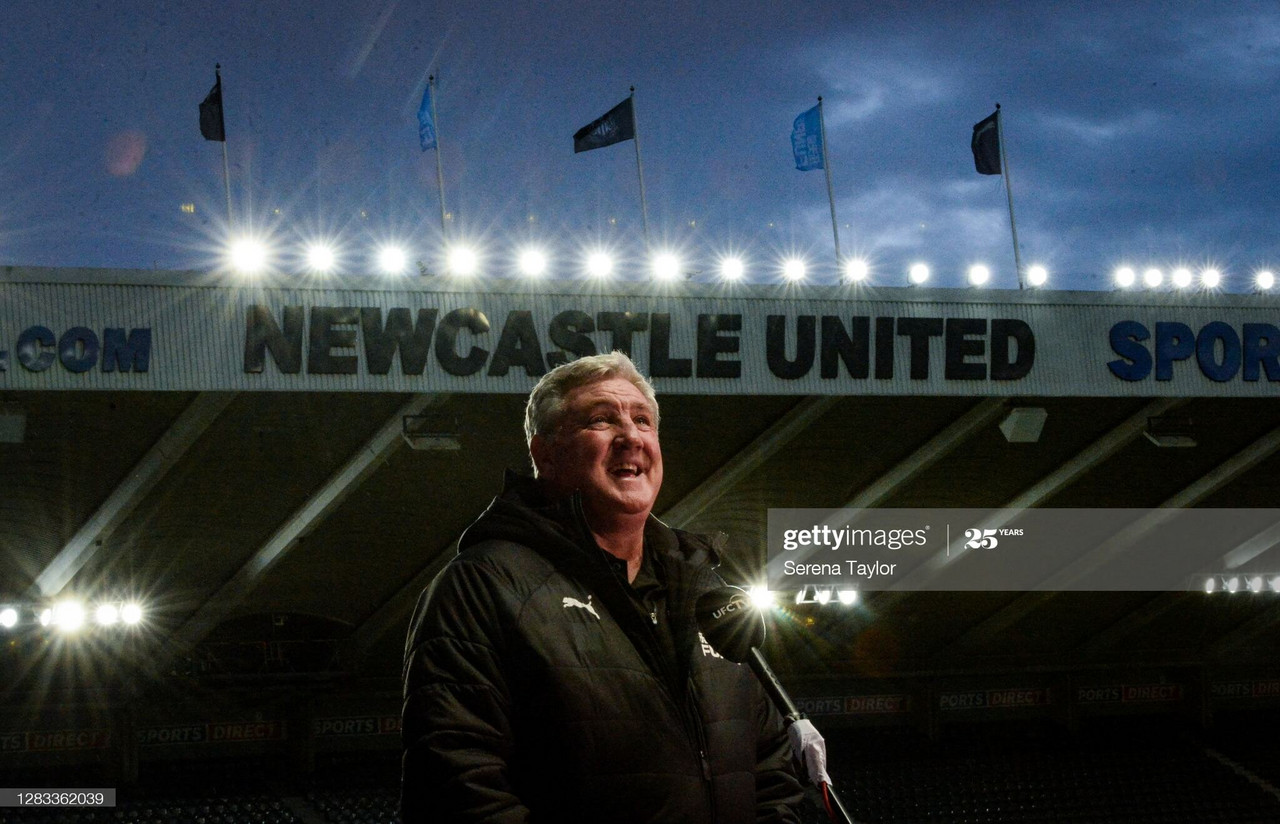 Steve Bruce's Newcastle United side moved into the top half of the Premier League, after defeating high-flying Everton at St James' Park.
Two second half goals from Callum Wilson were enough to secure all three points, despite Dominic Calvert-Lewin netting late into stoppage time for The Toffee's.
Here are the most important responses that The Magpies boss made to the media:
An impressive win against a top side
Bruce was delighted with a victory against a side that currently occupy a spot in the Champions League places.
"I was pleased overall against a really good side - the players got it spot on.
"We defended really well and had a threat the other way too.
"For me, I thought we deserved the victory.
"We've got to be very pleased."
On Callum WIlson
Callum Wilson has netted six goals in seven league appearances for Newcastle since joining the club in a £20 million deal from Championship side Bournemouth.
Bruce referred to Wilson's 'instincts' being a prime asset to his current rich goalscoring form.
"The second goal I think it's the third goal he's scored inside the six yard box - he's there.
"The instincts he has gets him those goals.
"He's crucial to us because he gives us the cutting edge a goalscorer has."
On Sean Longstaff
Sean Longstaff returned to the Newcastle starting lineup today after a bout with tonsillitis, and his head coach was very impressed with his work this afternoon.
"I nearly played him last week.
"Fair play to him, he's played the way we know he can.
"There's the standard of what we expect from him.
"I'm delighted with him - he was very good."
On Yerry Mina's tactics to distract Wilson
With a long VAR deliberation before Wilson netted his penalty, Everton defender Yerry Mina tried his best to put off Wilson, by shouting at the England international.
Bruce said that those sort of antics to not distract Wilson from doing what he does best, scoring goals.
"I don't think much distracts him - he's a goalscorer.
"That nonsense goes on but as a penalty taker you just get on with the job and the best way to say 'up yours' is by scoring which he did."
Bruce wishes Sir Bobby Charlton well
After the sad news broke of football legend Sir Bobby Charlton being diagnosed with dementia earlier today, Bruce passed his wishes on to the man himself and his family in his post-match press conference.
"I've had the privilege to have been in their company many times.
"The two of them are greats.
"I wish Bobby well and my thoughts also go out to Nobby's family.
"We're all saddened by that news."