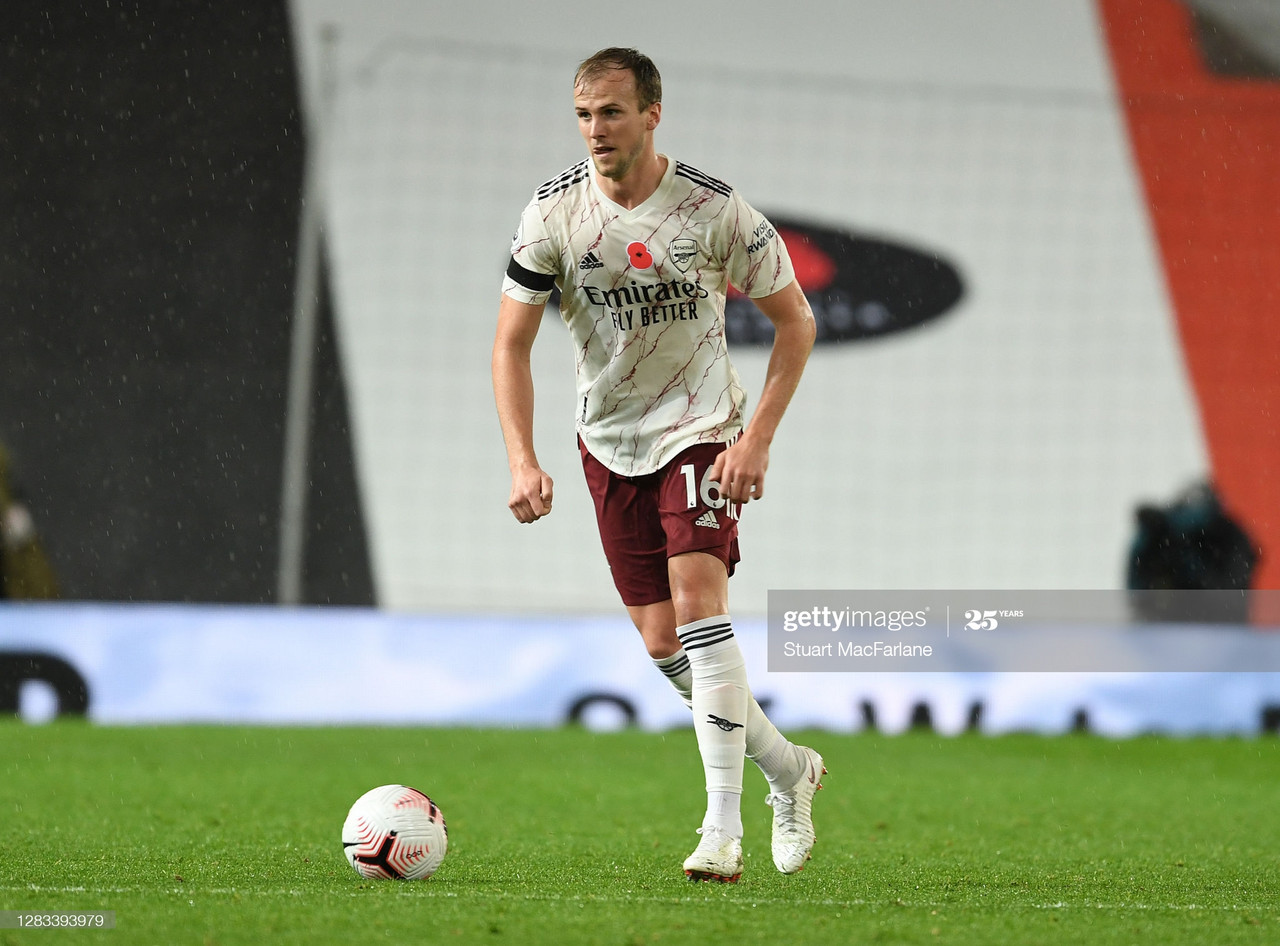 Arsenal clinched victory at Old Trafford in the Premier League for the first time since 2006, after a penalty from Pierre-Emerick Aubameyang was the difference for a 1-0 win over Manchester United.
Rob Holding played a key part in the heart of the defence and gave his thoughts to the media after the game.
Many would have suggested his injury could damper his chances at regular first team football.
Since being back fit, he has impressed and his role in a back three has been superb.
The game against United was further evidence of his role and importance to the side.
Arsenal put in a dominant display, gaining their second clean sheet of the league season and maintaining the best defensive record in the league so far, having only conceded seven goals, something the defender was pleased about.
"Yeah, happy with the performance and the clean sheet. We've not won here in 14 years in the league so it's nice to get that off our backs. The team's just improving and hopefully we can just keep this momentum."
On his first return to Old Trafford since the ACL injury
Holding suffered a season-ending ACL injury the last time he played at Old Trafford back in December 2018 and took pride that he could come back and get a win.
"The last time I played here was the ACL injury, so it was nice to come here and put that to bed to come away with a win."
The Gunners could only manage the one goal, but as Holding admitted, it could have been a lot more, with Bukayo Saka heading just over the bar and Willian clipping the crossbar.
"Yeah we hit the crossbar in the first half and 'B's' had that header he could've put in. On another day we maybe win that 3-0 or 4-0. Just happy to get the win and the clean sheet."
Defensively, Holding was impressed with how the team performed, especially against a United side who are known for snatching late points, with some standout performances from Gabriel Magalhaes, Thomas Partey, Mohamed Elneny and of course himself.
"United have always been experts in scoring late goals, so we knew they were going to throw everything at the goal in the last few minutes. But everyone stuck together and defended with their hearts."
On going forward from the win
Holding has seen positives so far this season even if results haven't always been perfect, but believes this win can be the stepping stone to push on for the rest of the season.
"I think our performance at City was a good team performance and we just got unlucky with the result. I think now we can get that confidence from beating a top-six team away and then we can crack on."