Last time Plymouth Argyle were in League One it seemed preceding manager Derek Adams went the whole season unaware of his best team.
This time round, under Ryan Lowe's stewardship, his selection headaches could already be solved.
This campaign has seen Argyle impress with their midfield and attack but struggle defensively.
Lowe is on his third centre-back partnership of the season, which now sees former Bury FC man Will Aimson and Newcastle United loanee Kelland Watts play alongside Fulham youngster Jerome Opoku.
With this change, the Green Army will be hopeful that errors at the back are a thing of the past.
Opoku is on Argyle's books until January, when his current loan deal runs out. The 22-year-old made his debut against Hull City, where he was preferred over George Cooper at left-wing-back.
The absences of Niall Canavan and Scott Wootton, who has not featured since Opoku's debut game at the start of October, meant he has spent the last five fixtures in his favoured centre-back role.
But why have Argyle gone through so many defensive pairings already?
Argyle began the season playing a back three of Watts, Aimson and Wootton. Only the latter featured regularly for Plymouth last season.
The Pilgrims' first clash saw them face Championship opposition Queens Park Rangers in the Carabao Cup.
They conceded twice thanks to an unmarked set-piece header and a low driven shot from right-back Osman Kaykay, assisted by Watts who failed to make a clean connection on his clearance.
The Jekyll and Hyde defence went on to earn all three points at home to Blackpool FC in their opening league fixture.
Lowe's side faced 28 shots with 19 going on target, yet still managed to keep a clean sheet.
The plaudits went to then 20-year-old 'keeper Mike Cooper and Will Aimson who both impressed the fans with a solid defensive display.
The feared chinks in Argyle's armour reared its ugly head in their next fixtures against Leyton Orient and AFC Wimbledon.
Plymouth conceded seven goals over these two matches, with the majority deriving from individual errors.
Argyle were crying out for a leader in defence who could organise and instil confidence in the back line.
Step forward Niall Canavan.
Canavan came off the bench against Wimbledon, scoring Argyle's third.
With Aimson out the side after testing positive for coronavirus, Canavan was handed his first league start of the season, playing in the middle of defence with Watts and Wootton on either side.
With Gary Sawyer and Joe Edwards also absent from the starting line-up, Canavan wore the captain's armband as the Pilgrims shared the spoils with Shrewsbury Town in a 1-1 draw.
Shrewsbury took the lead in the 14th minute through Josh Vela. His first-time strike was helped in by a deflection off Wootton.
Canavan impressed Plymouth Live reporter Chris Errington, who wrote about the defenders physical and vocal presence on the pitch.
Argyle's number six was a leader, organising the back three and bellowing encouragement to his teammates.
Hull came next and Canavan stayed in the side. Argyle fought well and were unfortunate to leave empty handed.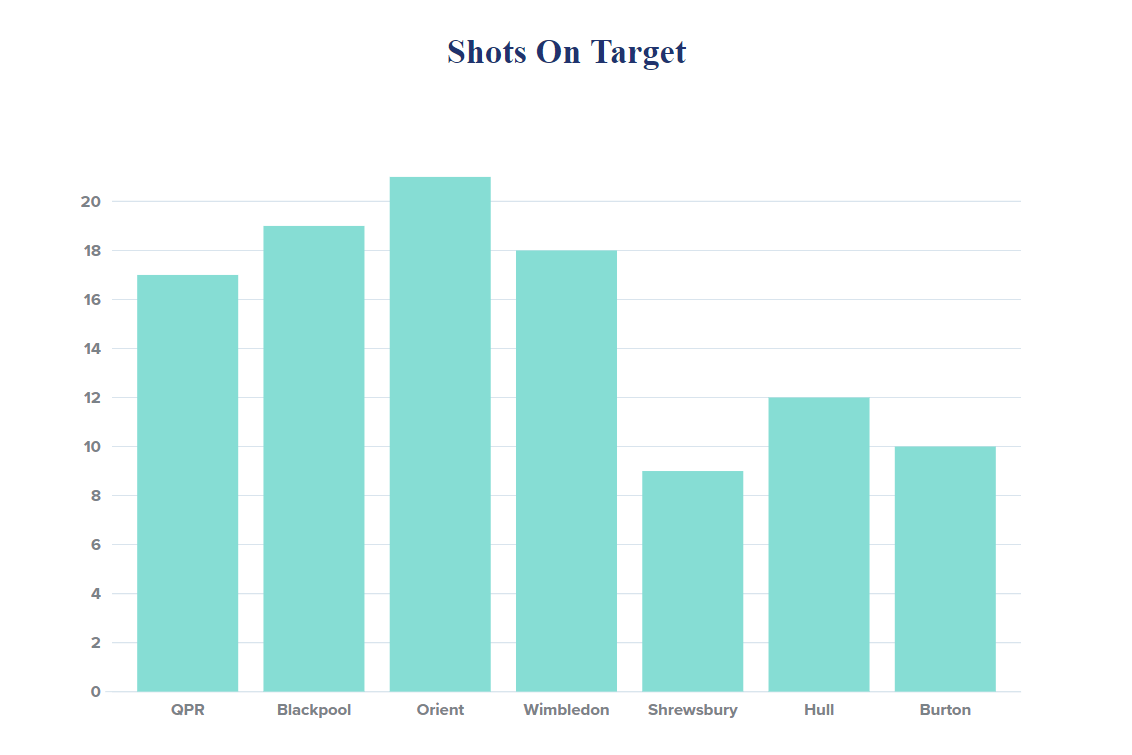 The only goal of the game was scored by Hakeeb Adelakun who volleyed home Keane Lewis-Potter's cross.
The Pilgrims faced 12 shots, with only five ending up on target. Not bad considering Hull were yet to concede in the league and had picked up maximum points – occupying second place.
Comparing this performance to the season opener, against a weaker opponent, it is clear that the defence was improving.
A clean sheet against Burton Albion backed this up. With Aimson fully recovered, Wootton was relieved of starting duties.
He nearly made Lowe rue that decision after missing a header, allowing Indiana Vassilev one-on-one with Cooper. Lucky for Aimson, the shot was wastefully blasted wide.
Northampton Town at home was Canavan's fourth start in a row, Argyle's defence seemed to have forgotten what they learnt - putting in a shaky performance.
The Cobblers' only goal of the match saw Sam Hoskins' run from deep draw out Aimson, allowing Ricky Korboa a pocket of space on the last man.
The latter picked up the ball and drove into the box before slotting it into the bottom right corner.
A positive COVID-19 test for midfielder Conor Grant meant housemates Wootton and Canavan were forced into self-isolation by the EFL - despite both returning negative tests.
Jerome Opoku was handed his second Argyle start, this time in his preferred centre-back position.
The new partnership of Watts, Opoku and Aimson got off to a shaky start, under difficult circumstances, away at Lincoln City.
The Imps put the game to bed with 20 minutes to go after Watts failed to clear Tom Hopper's cross, instead sending a loose ball into the box which was converted in by Brennan Johnson.
A poor touch from Opoku almost sent Lincoln three goals to the good but Mike Cooper made a low save to keep Theo Archibald's stab out.
A more solid showing followed as the Pilgrims defended more as a unit earning themselves four points out of a possible six away to Wigan Athletic and home to Doncaster Rovers.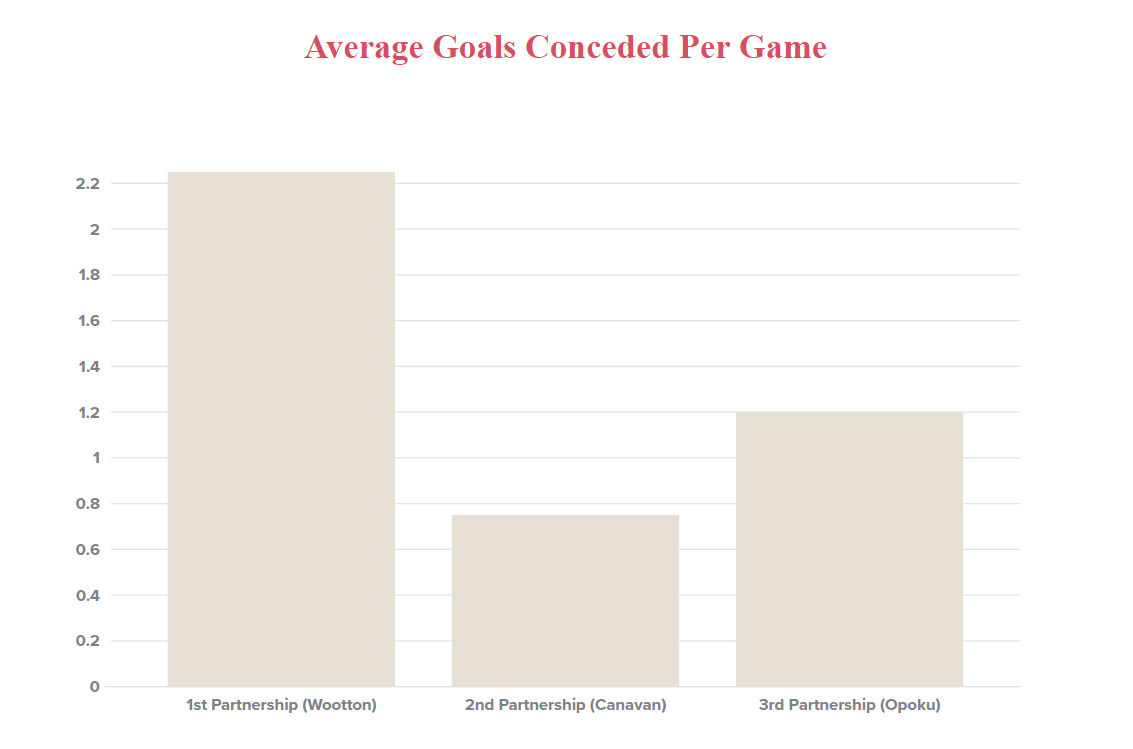 Errors were still being made at the back, though they did not seem to cost Argyle as they did at the start.
Wigan's equaliser, courtesy of Will Keane, was a free header inside the six-yard box and Doncaster got a foot back in the game due to an unsuccessful offside trap from Argyle.
The Pilgrims' clash with Swindon Town looked like it could have been a long 90 minutes, with five goals scored before the clock hit half an hour. Jonny Smith's red card for the Robins in added time gave Argyle some much-needed breathing room in the second half.
The back three gave a good account of themselves against Charlton Athletic, keeping a clean sheet and progressing to the second round of the FA Cup.
Lee Bowyer made eight changes for the tie, with his side only managing eight shots on target also.
Have these changes been positive?
Argyle started the season with an unorganised back line, awash with individual mistakes.
While this could be down to a shorter pre-season, it was clear that once Canavan started featuring for the Pilgrims the mistakes started to reduce.
However, despite facing three sides towards the bottom of the division during this period, they only managed to keep one clean sheet.
With the season well underway and Jerome Opoku in the starting line-up, the defence has gone from strength to strength.
Argyle are facing less shots on target and are conceding less goals per game on average than they were during the opening stages of the campaign.
They are conceding less goals due to mistakes, with their main issue now being their defensive positioning, though, this will improve as the season progresses.
One thing for certain is that Watts, Opoku and Aimson will certainly look to build on their recent clean sheet against Charlton, as the new boys of the division ascend up the table.
Speaking to Plymouth Live after the FA Cup clash, Lowe was complimentary to the three.
"We have got a young back line there. Jerome Opoku looked like he had been playing for three or four years.
"He is doing a fantastic job for us, along with the rest of them."
Plymouth Argyle's next clash will be a real chance to show their improvement when Ryan Lowe's men host Portsmouth this Monday, with the game chosen for Sky TV coverage.