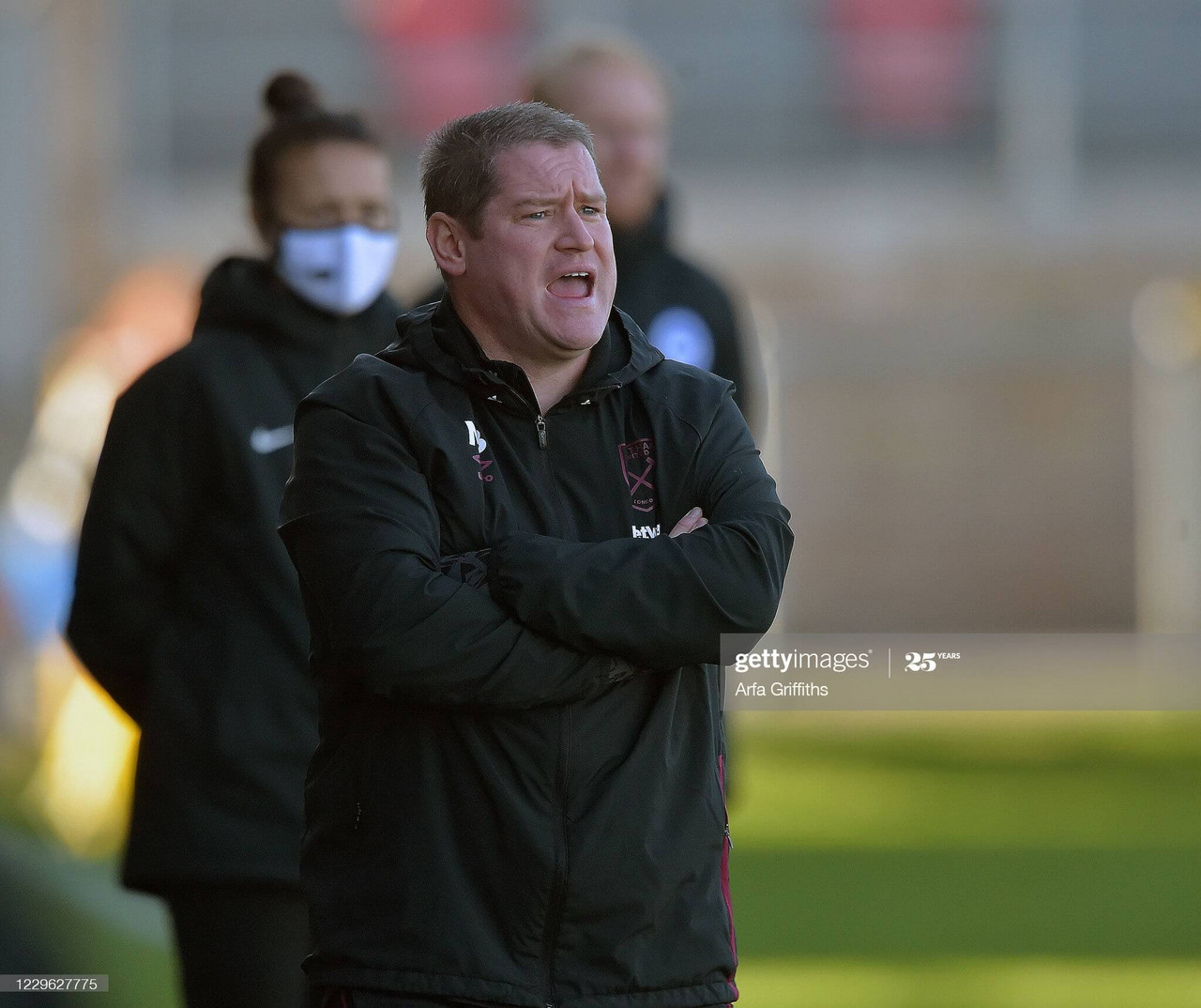 Brighton and Hove Albion secured their second league win of the campaign at the Chigwell Construction Stadium.
Both sides faced each other last month in the Continental League Cup, which West Ham were eventually winners in the penalty shootout.
Rianna Jarrett scored the winning goal of the game in the 69th minute to extend West Ham's winless home run in four games in the Women's Super League.
"We didn't take our chances. "We could have had the game won in the first half, and had numerous opportunities again in the second half we didn't convert for whatever reason.
"We said at half-time we need to convert our chances, because they get that one opportunity, luck of the bounce a little, and that's punished us. It's frustrating."
There is a positive vibe around the dressing room after winning the last two matches, which has given huge ahead of this game.
"Everyone is fine. If you look at the results in the last four games, we drew at Brighton but won on penalties and lost to Manchester United. We obviously got two wins on the bounce, beating Reading and Birmingham. Going into this game, we are in good form.
"We are starting to get everyone back fit again and we can see it today in the way we dominated the game. It's one of those aspects of the game where we don't take our chances and was simply punished.
"We've played well and created chances. We showed a couple of pictures on the screen where we opened spaces and how we can hurt Brighton. Second half, they stop us playing a little bit higher so Brighton deserve a huge credit. But there was still a lot of space behind and we didn't choose the right pass today in the last 20 – 25 minutes of the game. There was nothing more the girls could have done, apart from scoring."
West Ham had a lot of clear-cut opportunities through Martha Thomas but they have a good record against Brighton in recent results. It is a surprising result for Matt Beard's side.
"It was a surprised result. Brighton have recruited well and had a good start to the season. They caused lots of problems to other sides but we should have won the game on the basis of our performance and the chances we created. Apart from getting on the pitch myself and putting the ball in, I don't know what more we could have done today.
"It's a big result for Brighton against us. When you look at the fixtures, we had three of the top five in the first five games, including Reading and Birmingham fixture. We've had a tough start and these are the games we feel especially at home that we should be winning. It wasn't the case today and a major blow for us. We could be sitting on seven points right now and currently near Bristol City and Aston Villa in the WSL. It's not where we want to be."
Nothing can be done now about today's result but Matt Beard's side have to regain momentum against Charlton this Wednesday in the Continental League Cup and continue to push high up in the league table.
"There is still plenty of games and points to play for. It is a good enough group to be competing for the top half of the table. I am confident that this team will finish there at the end of the season.
"I am disappointed where we are in the league table and we have to address it. We should be higher and if you look at the Reading game, we should have won that and should have won today. For whatever reason, we haven't. It's about keeping the group together and play in that manner, I'm sure we can pick up more points than we lose as we go along."