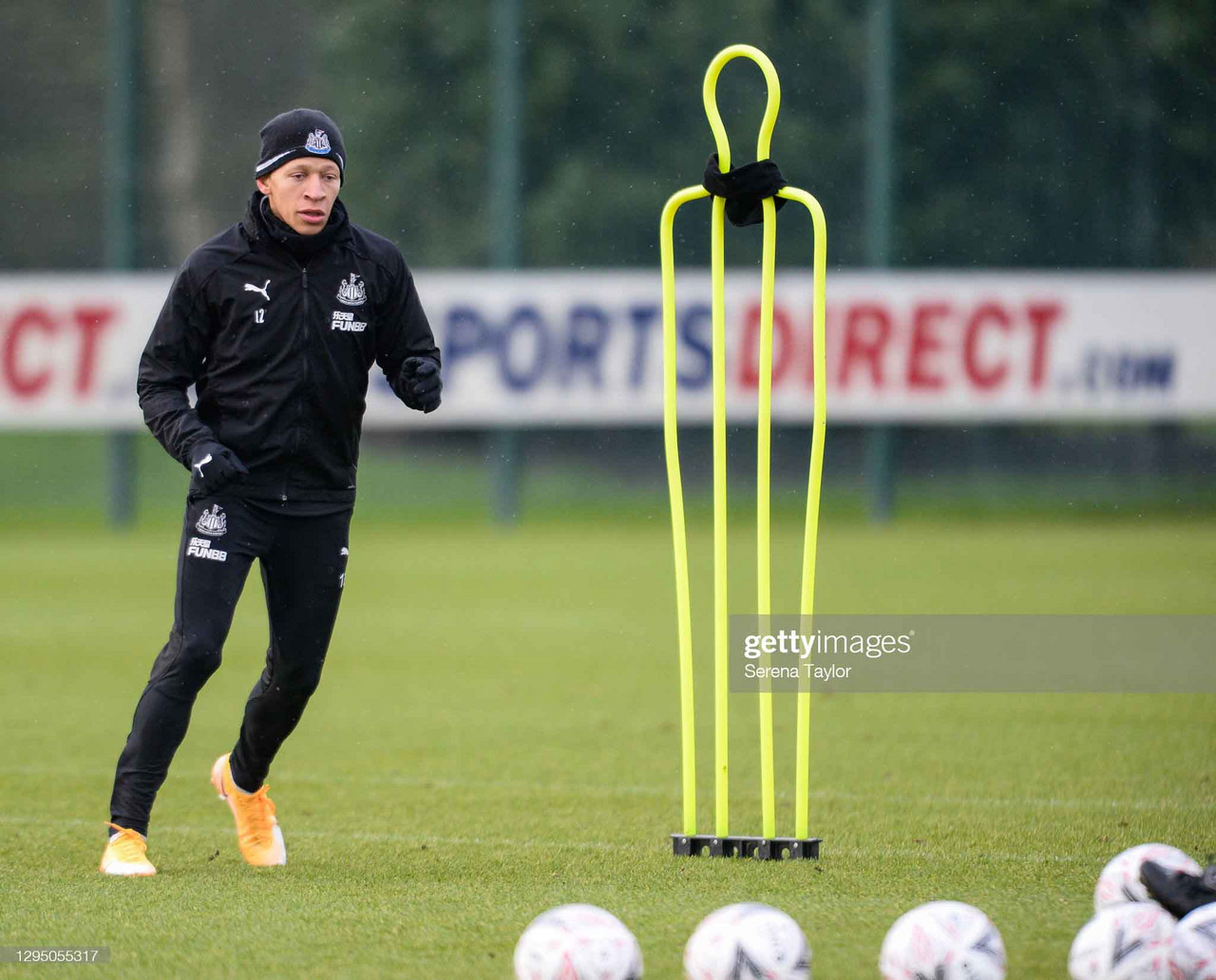 Since declaring that he was going to do things 'his way', Steve Bruce has opted for playing two strikers.
In both of the defeats against Arsenal and Aston Villa, it has been Andy Carroll that has patterned the former Bournemouth man.
With no goals scored in either games, there are question marks over whether this is the best way duo for when United welcome Leeds United to St. James' Park.
With Joelinton continuing to flatter to deceive in a black and white shirt, it is Dwight Gayle who many are tipping for a return to the starting 11.
Andy Carroll
Carroll is the man that has got the nod from Bruce in the last two outings but he has done little to put forward a case for him starting on a more regular basis.
However, Carroll and Callum Wilson have shown that they are capable of playing together to some avail even if it was the season opener in September.
The 32-year old does have his uses, but Newcastle at present are not playing to the forward's limited skillset.
Without quality crosses into Carroll, there is very little point of having him on the pitch, with years of injuries clearly having caught up with him and having a big impact on his mobility.
Far too often have United failed to beat the first man with their deliveries into the box rendering Carroll almost useless.
Bruce's decision to play Carroll without any wingers baffled a lot of Toon fans and he did nothing to win them round when he replaced the former West Ham man for a winger in both of Newcastle's last two games.
It is probably the time to shake things up, which could see an end to Carroll's run in the side.
Dwight Gayle
Bruce is often full of praise for Gayle but the striker has not had the game time he would have liked.
The lack of Gayle in the Magpies' starting 11 is not solely down to him not being selected, as he has suffered his fair share of in injuries and recently missed games due to a non-Covid related illness.
The 30-year old scored on his return to St. James' Park, heading home the winning goal against West Bromwich Albion in December.
We may not have seen what a Wilson/Gayle partnership could bring but it has all the hallmarks of a fruitful partnership.
Pace and movement are the main attributes that both players have in abundance and could be the basis of a great strike partnership.
It is Gayle's mobility that gives him the upper hand and why he should start ahead of Carroll.
It is proven that if you are expecting quality service into the Toon strikers, you will be disappointed. The added pace Gayle offers will allow him to feed off scraps and hopefully stop the ball from coming straight back into United's own half.
Furthermore, the form Gayle showed last season after project restart with four goals after the season resumed is reason enough for the London born forward to get his name on the team sheet.