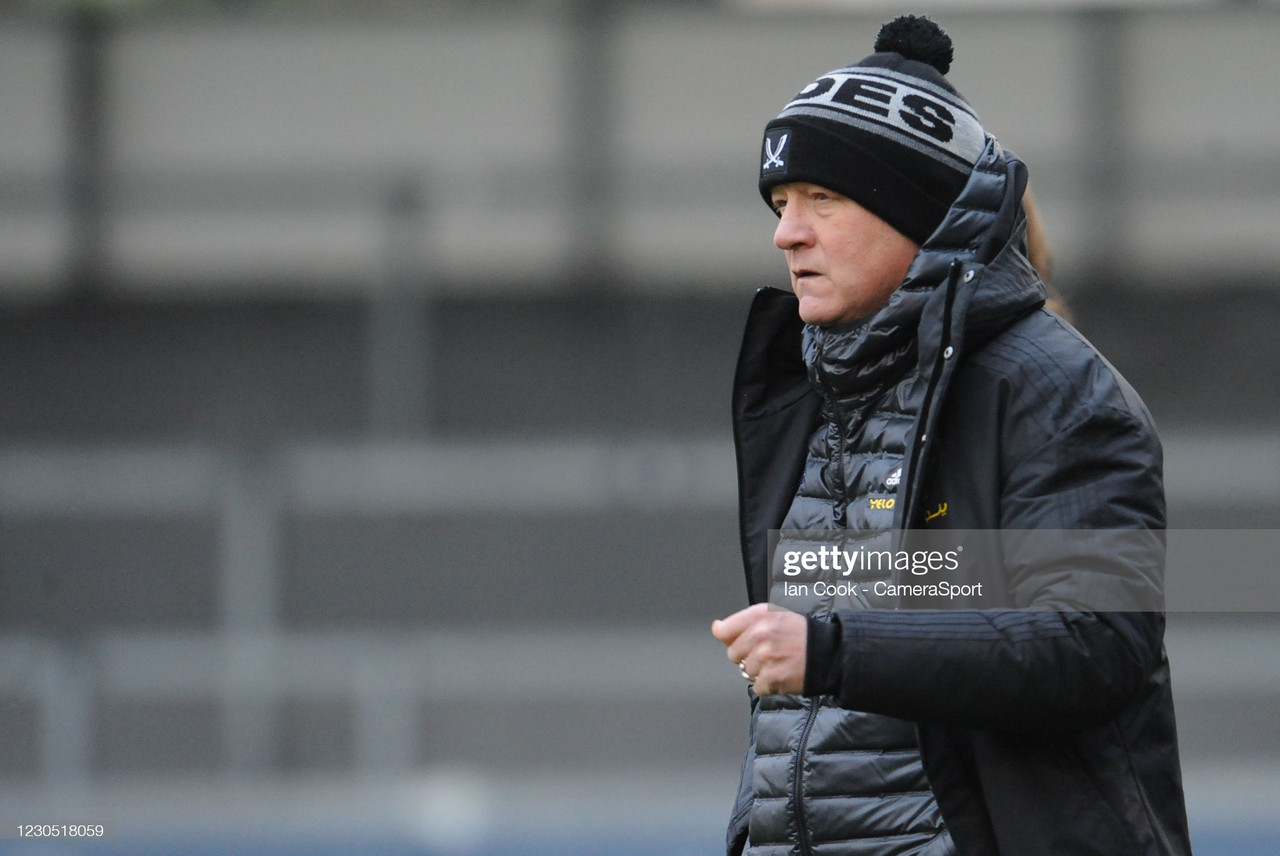 If there's one word to describe the Premier League, then it would be brutal, you only have to ask Chris Wilder to hear a first hand account of it.
Fresh from their famous victory at Old Trafford on Wednesday night, Wilder's men have no time to admire their performance as they make the trip back to the north west, to face arguably the best in Europe, Manchester City.
Wilder spoke to the media on Friday morning ahead of the game, here's all the key quotes from his press conference.
Confidence from the Manchester United result
Wilder will be under no illusion that his side, yet again, face a gargantuan task if they are to get anything from the fixture. But the Sheffield United manager will be able to draw huge encouragement from Wednesday's performance.
''It will give us a huge boost. We have talked all along about belief and confidence and taken major hits along the way - more in the manner of results than manner of performances, late goals, not taking big moments and Wednesday night can only help the players in their quest to gain big results.
It can't be a one-off if we want to make it uncomfortable for the teams above.''
Tide turning at Bramall Lane?
It's now four wins from their last five games for the Blades, with two of them coming in the Premier League, Wilder's men are finally getting points on the board. He's hopeful that his side can build on their recent performances, as they look to turn the tide and avoid the drop - in what would be one of the greatest escapes the League has ever seen.
''To get a big result like [Manchester United] that doesn't do you any harm and hopefully they can use that as inspiration going to them on a midweek, squad depleted and pull off a fabulous result.
''Two of those were against League One, but we still played well and played well against Newcastle and played well in periods against Tottenham, it wasn't a horrendous performance, which people made it out to be, and Man United, the whole group played well, which they had to do and same against Man City, we will have to play to that level again.''
How do you stop Manchester City?
Wilder faces the near impossible task of getting a result from Saturday's trip. But Wilder isn't alone in his assessment of the task ahead, for many managers the trip to the blue-side of Manchester is the most gruelling date in the calendar.
Wilder revealed the admiration his has for Pep Guardiola's side, as he joked about the quality they posses, stating that 'keeper Ederson would get a game outfield for his side.
''Hope they have an off day. We will have some sort of plan but it comes from all angles. Their goalkeeper could get in our team at moment he's that good a player.''
Team news
United have struggled with injuries this season, at times, failing to even name a full bench for their outings. Wilder, is expected to yet again be without a number of first team players, but he refused to disclose further information on the time frames of the injuries.
''We'll try, some boys are having late fitness tests.
''We'll look at that - obviously disappointed to lose Enda Stevens and a couple of the others late on. We'll try to fill the bench and that's my decision in conjunction with the medical staff and who gets in.
''I am not going to be an open book about when players are back. I am keeping my cards close to my chest.''