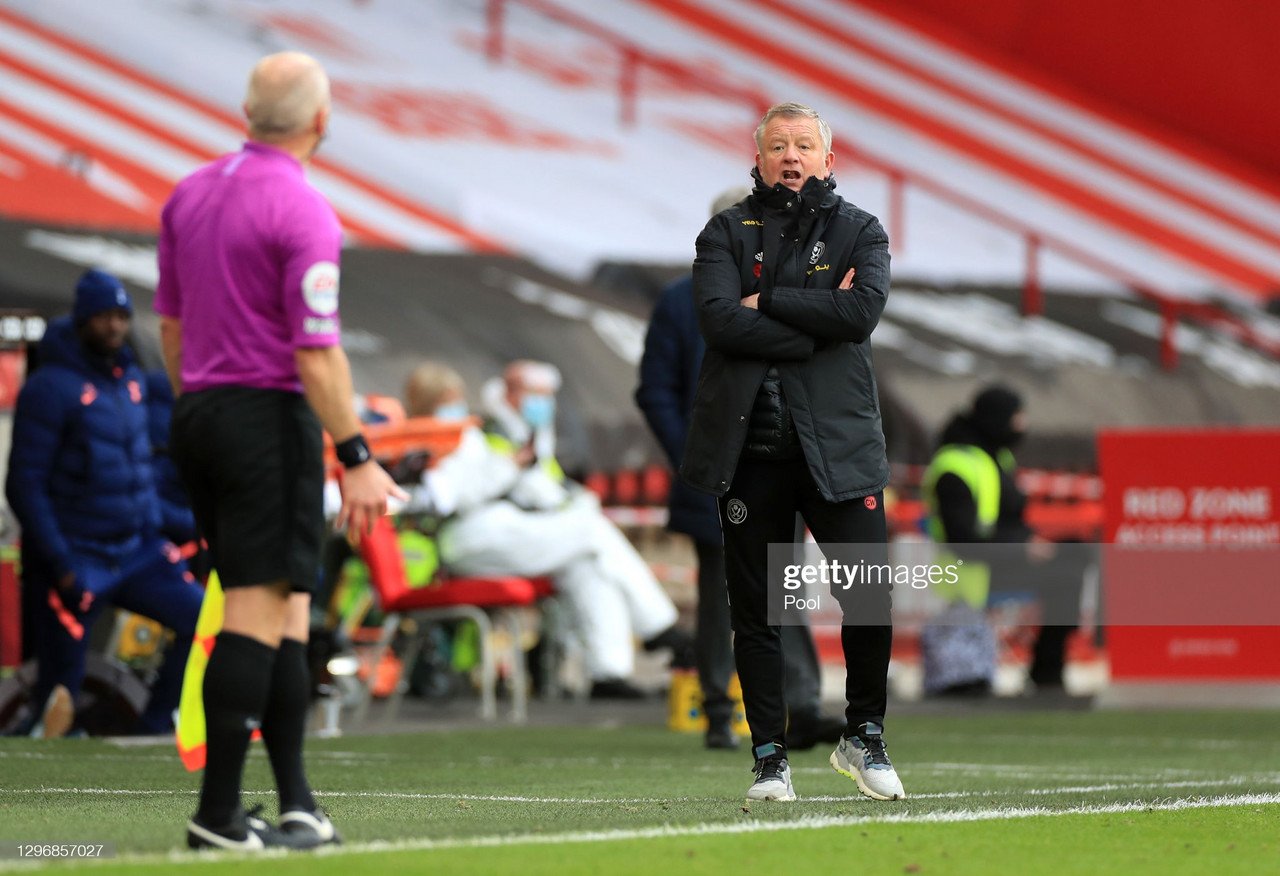 Sheffield United welcome Ryan Lowe's Plymouth Argyle side to Bramall Lane on Saturday afternoon in the FA Cup fourth round, as they hope to use historic competition to kick-start their season, once again.
Chris Wilder will be hoping Saturday's fixture can provide his side with the same belief their third round tie against Bristol Rovers did earlier in the month.
The Blades had failed to win a game all season prior to their third round encounter with the third division side. Although Wilder opted to go fairly strong on that particular outing, his side more than reaped the rewards, as three days later they secured their first Premier League win of the season, against Newcastle United.
With back-to-back trips to both Manchester clubs on the horizon next in the league, Saturday's fixture will be a fantastic opportunity for Wilder to harvest some self-belief in the camp if his side have any aspirations of getting anything from their next set of league fixtures.
Here are all the important responses the Blades manager gave during Friday afternoon's press conference:
Strong again tomorrow?
Wilder refused to drop any hints regarding any team selection. But with the Sheffield United boss talking up his opponents highly, and refusing to get draw into the being the favourites it would be surprising to see anything other than a strong XI.
''Not going to tell you about team news and team selection. We will prepare against Man United the same way we have prepared against Plymouth'.'
FA Cup importance
While many managers in recent years have seen the FA Cup as a hindrance and an unwelcomed distraction, Wilder has clearly embraced this years domestic competition as he seems fully aware of the winning habit it could posses his side with.
''There's benefit to winning any match - I see no downside to winning a game of football whether it's pre-season at Stocksbridge, 8v8 on the training pitch.''
That's what we did after the Bristol Rovers game - I thought the result against Spurs wasn't the best but there were decent things in that game - it started at Bristol Rovers and we took it into Newcastle.''
Last few weeks turning point
There certainly seems to have been a shift in the Sheffield United camp in recent weeks, with their two wins last week providing a much needed confidence boost.
Wilder himself believes there has been a turn in performances in the recent weeks too with his side hoping to build on that this weekend, and take it into the fight against the drop in the second half of the season.
''There were positive signs, we are in it to win and people may think we are nuts but we have this belief and even though we have very little right to win games with the issues we have had to face and ones that I have had to face you still think you can knock the big guy out if he drops his guard and you land one on his chin.''
Thoughts on Plymouth
There were plenty of compliments sent in the direction of Plymouth Argyle from the Blades boss, as revealed how his side have prepared for this game as if they were playing one of the Premier League's table toppers.
''We have done exactly the same process and attention to detail regarding Plymouth as we did the week before against Spurs.
''We are not good enough just to roll up and dismiss anybody that is not the case for me as a manager - I respect every manager in the game and have a huge amount for Ryan for what he has achieved he plays the game in the manner that I admire.''
Injury updates
There was quick injury update from Wilder ahead of this weekends fixture, as he name dropped a few players who we could expect to see feature this weekend.
Last week Wilder revealed his side would be without seven first team players for Tottenham's trip to Bramall Lane, he revealed out of the seven, only Jack Rodwell has been declared fit enough to potentially make an appearance on Saturday.
''[Jack] Rodwell has trained this week and could feature at the weekend but nobody else.'' Wilder said.
He also provided updates on Oli McBurnie and Ben Osborn, who both seem to have missed their opportunity to prove their fitness ahead of the weekend.
[McBurnie and Osborn] ''Not available, still not ready. They have not gone through the clearance sessions and won't be available'."
Wilder also provided an update on the fitness of Jack O'Connell who has suffered a set back during his rehabilitation for his long-term knee injury.
''Jack has suffered a bit of a setback, which we knew could happen. We had to be careful and manage his load and he's had a bit of a setback.
''Got to keep assessing that was always the situation, it was never him getting back before a time it was always an assessment but hopefully for the boy, more importantly, he comes through it - it was never ever straight forward and it has panned out that way."