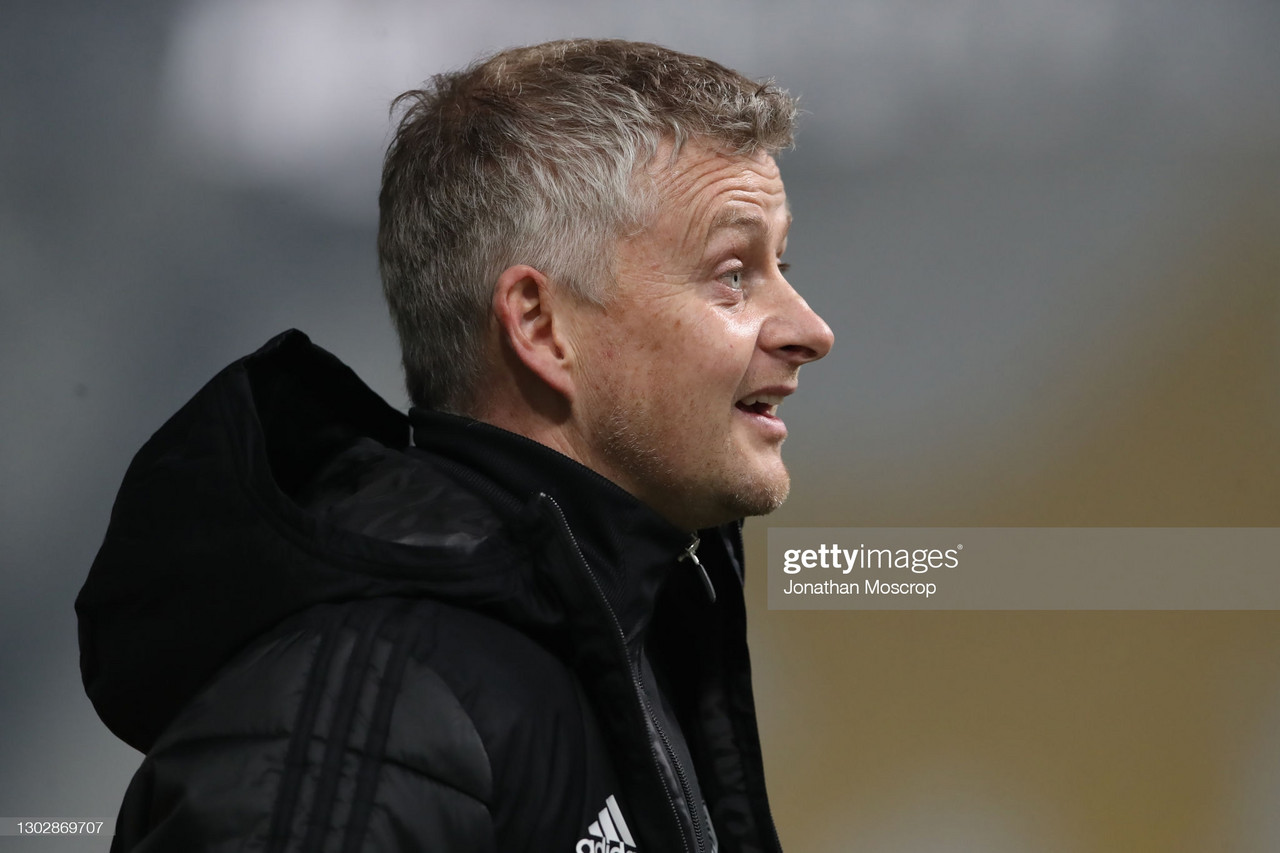 After Manchester United's Champions League campaign came to a bitterly disappointing end in December, it was important that the Red Devils got off to a great start in Thursday evening's Europa League encounter against Real Sociedad.
You could have been forgiven for thinking the game would finish 5-5 after the opening stages saw goal-mouth action at both ends of the field.
Luckily for United, however, the first five minutes were merely a blip – what was to follow was a confident display, showing quality and swagger both as individuals and as a collective.
Marcus Rashford missed a glorious opportunity to open the scoring 20 minutes in as he fired straight at Sociedad goalkeeper, Remiro Gargallo, after finding himself in acres of space.
It didn't stay goalless for long – with Bruno Fernandes capitalising on a breakdown in communication from the opposition's defence and slotting the ball into the back of the net.
As the game entered the second period, Ole Gunnar Solskjaer's men showed no signs of slowing down.
Quick interlinking attacking play lead to Daniel James picking out Fernandes in the 57th minute, with the Portuguese confidently finding the bottom corner.
The away side continued to carve out chance after chance, and the pressure paid off again in the 64th minute as Fred's perfectly weighted ball allowed Rashford to neatly slot the ball into the back of the net.
United weren't done there though, and James capped off an impressive display with a brilliant goal – the Welshman picked up the ball just inside his own half and drove past Sociedad defenders with ease before firing the ball between the goalkeeper's legs.
Solskjaer would have preferred this tie to have been played over one leg, but Thursday's performance sees United firmly in control of progressing to the Round of 16.
When asked if it was a perfect United performance, Solskjaer told MUTV:
"Yeah, I spoke about it before the game that we need to get back to ourselves. Not be direct, but attack quicker. We knew today was an away game and that the goals would count more for us, so it's worth risking it and playing balls in behind. We knew they would have a high-line and not the same pace as Marcus [Rashford] and Dan [James]. We targeted those spaces well."
In response to being asked about the fluidity of United's performance, Solskjaer said:
"The last few weeks have been a little stop start. We've not really hit form, so it was a night about finding ourselves, being positive, and having the energy to run until you need to come off."
On Fernandes scoring 21 goals for United, the Norwegian said:
"We do create chances and he does get them. He's good at finding the spaces and of course his technical ability, when it comes to the chances, is top class. Two very good goals."
The United boss went on to say:
"I thought Marcus and Dan gave them loads of trouble with the width and the runs in behind. It is always good for forwards to score a goal and we deserved at least four tonight.
"We are in a flexible position for the reverse leg. We have such a tight schedule and as you saw today we rotated quite a few and made some changes after about an hour. It's good to give game minutes and we know we'll have to make more changes on Sunday as we go again"
Ole's men host Steve Bruce's Newcastle United at Old Trafford on Sunday evening, with the home side having unfinished business in the Premier League. A win would see United retain second place in the league, before they play at home again on Thursday in the Europa League reverse fixture.