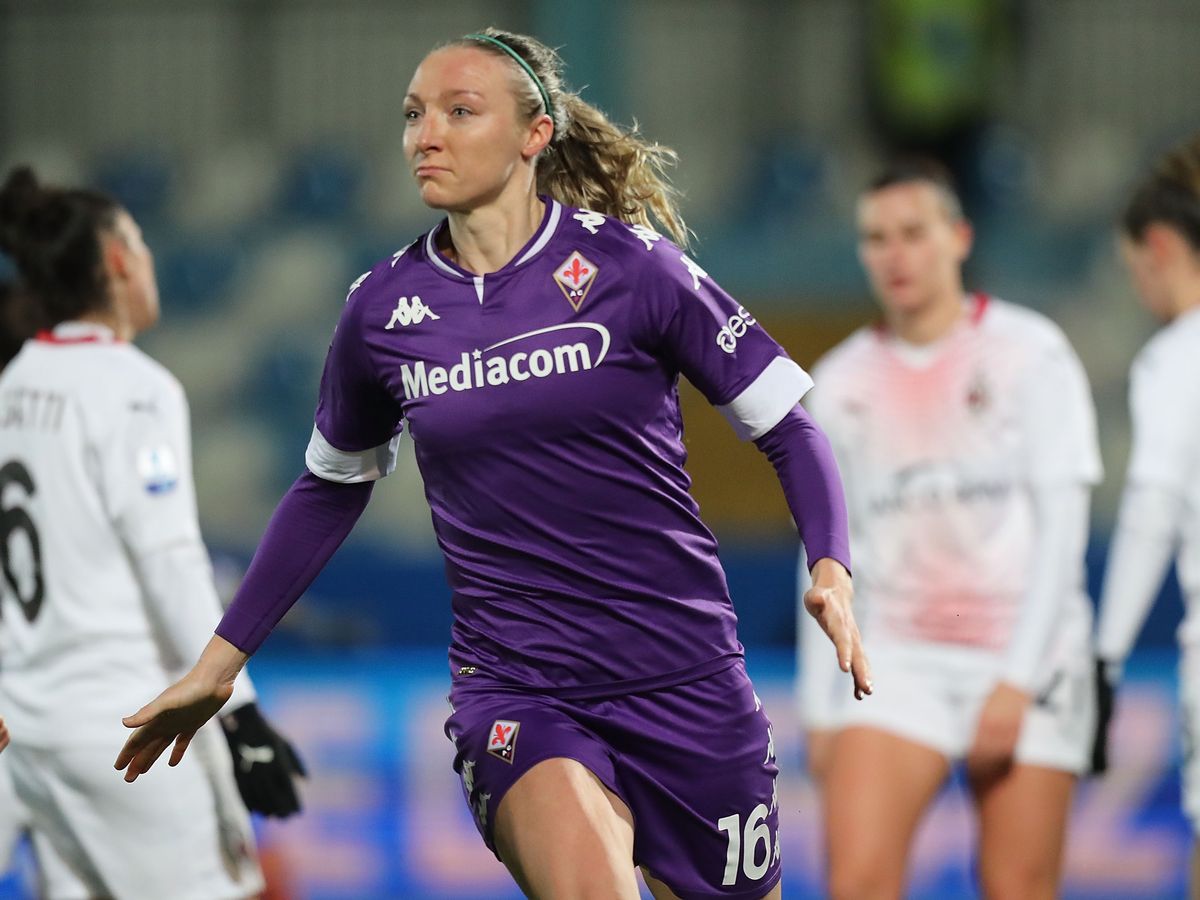 This Wednesday, Manchester City continue on their quest for the UEFA Women's Champions League when they host Italian side ACF Fiorentina of Serie A. City continued their dominant run as of late, easily handling Birmingham City over the weekend in a 4-0 win. The side sits second in the WSL table, two points behind leaders Chelsea. They hope to continue their winning ways in the Champion's League, having reached this stage by defeating Swedish side Goteborg in the round of 32.
Fiorentina currently sit fifth in the Serie A table, having dropped their weekend feature to rival Florentia, 2-0. The two teams sit but one point apart in the league table. The Viola advanced to the round of 16 in the Champion's League by defeating Czech side Slavia Praha.
City is one of the best sides on the planet right now. Gareth Taylor's team is dominating the competition in all areas of the game. The Citizens lead the WSL in goals scored and goal differential; are second in goals allowed; and have claimed seven clean sheets in 14 league games this season. This is a team that can beat any opponent on any given day, and head into Wednesday rolling, having won 10 of their last 11 in all competitions.
Fiorentina has had an up and down season. The side started off the league season with three wins; this run was followed by three losses. They have gone 4-2-2 since to claim fifth spot in the table. They made it to the final of the Italian Women's Super Cup; then turned around and were eliminated in the quarter finals of the Italian Women's Cup just a month later. The side can both score goals and concede them; they have a +5 goal differential after 14 games. Antonio Cicotta's side is capable of beating any competition they face, but can also fall to a side that they should handle easily.
Manchester City 4-3-3:
Ellie Roebuck (GK)
Lucy Bronze, Steph Houghton, Abby Dahlkemper, Alex Greenwood
Laura Coombs, Sam Mewis, Caroline Weir
Chloe Kelly, Ellen White, Lauren Hemp
ACF Fiorentina 4-3-3:
Katja Schroffenegger (GK)
Federikke Thogersen, Louise Quinn, Alice Tortelli, Martina Zanoli
Valery Viglucci, Greta Adami, Tessel Middag
Margherita Monnecchi, Daniela Sabatino, Sara Baldi
City welcomed back Sam Mewis this past weekend, and the US international wasted no time making her presence felt. Her brace on either side of the halftime whistle set the tone for the Citizens as they cruised past Birmingham. Playing in the absolutely sublime Manchester midfield alongside her, Caroline Weir has been scoring world-class goals almost at will lately. Hopefully, their midfield mate, Keira Walsh, will return to the side from a hamstring injury to provide more depth.
Fiorentina boasts one of football's most dependable players in Daniela Sabatino. A pure striker, she has been one of the most prolific scorers in Italian league history. The side needs to find offense elsewhere as Sabatino has nearly as many goals (11) as the rest of the squad combined (15). Tessel Middag returns to her old stomping grounds. The midfielder played for the Citizens from 2016-2018 and will be hoping to grab a victory in her return to Academy Stadium. This match also marks the return to a WSL pitch of Arsenal legend Louise Quinn. The defender has enjoyed a great rebirth in the purple embrace of Fiorentina.
Wednesday's first leg will be the first time these teams have ever faced each other on the pitch. As in the round of 32, the round of 16 is an aggregate score, so a big result for either side will drastically affect next Thursday return fixture. That match will take place at Fiorentina's Stadio Artemi Franchio at 14:00.
Wednesday's match will be held at Manchester City Academy Stadium. Kick-off is set for 16:45. The match will be available to view on the following platforms:
United Kingdom: BT Sport 2, BTSport,com, BT Sport App.
Ireland: BT Sport 2, BTSport,com, BT Sport App.
Mexico: TVC Deportes
The match will be streaming on Wnited. City+ subscribers in the UK and the USA can view the match live.