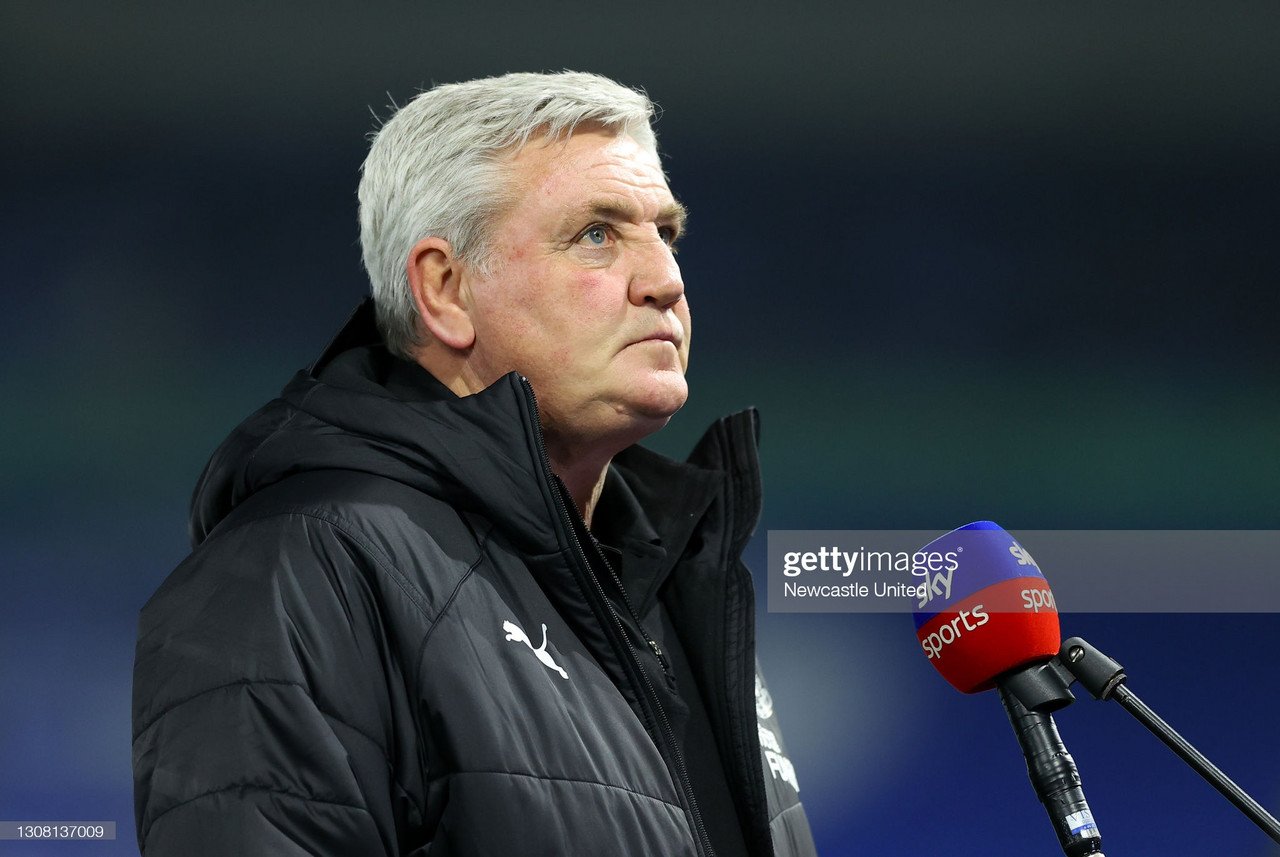 Following a 3-0 decimation at the hands of relegation rivals Brighton & Hove Albion, Steve Bruce faced the media in an attempt to explain his side's lethargic performance in such an important fixture.
Here are the five key quotes from his deflated post-match press conference.
"I take full responsibility, just like I should."
After tonight's defeat which sees Newcastle United continue to sit on the verge of the relegation zone, head coach Bruce took full responsibility for his sides terrible showing in such an important fixture.
"I'll never give up the fight, that's for sure. "
The majority of Newcastle fans will want to hear otherwise, but Bruce is adamant that he will not walk away from his job.
Mike Ashley is notoriously reluctant to sack managers because of the financial burden that such a decision carries, but it may become a case of too little, too late if the Newcastle owner waits any longer to relieve Bruce of his duties.
"You need your big players for big games."
Callum Wilson and Allan Saint-Maximin are undeniably pivotal to Newcastle United's success, and it could be argued that The Magpies' capitulation in recent times has come as a direct result of the absence of their star men.
Steve Bruce has however claimed that he takes full responsibility for his side's defeat tonight, so these excuses will further damage his relationship with Newcastle fans.
On Hayden: "It doesn't look too good at the moment."
As the first-half drew to a close, another one of Newcastle's most important players Isaac Hayden went down with an injury.
Bruce went to on to confirm that the injury was in fact sustained to Hayden's knee, and it looks a real possibility that the midfielder could miss the rest of Newcastle's season.
Bruce expects Hayden to have scans within the next 24 hours.
"We've got to accept we weren't good enough."
Brighton looked a different class to Newcastle tonight, despite only having won once at home all season.
Bruce's side failed to a register a shot on target as they stumbled towards a 3-0 defeat with little fight back.
The worry for Newcastle fans will be that Bruce continues to accept that his side are not performing well enough, yet very little ever seems to change in their performance.
Just two points separate them and 18th placed Fulham.