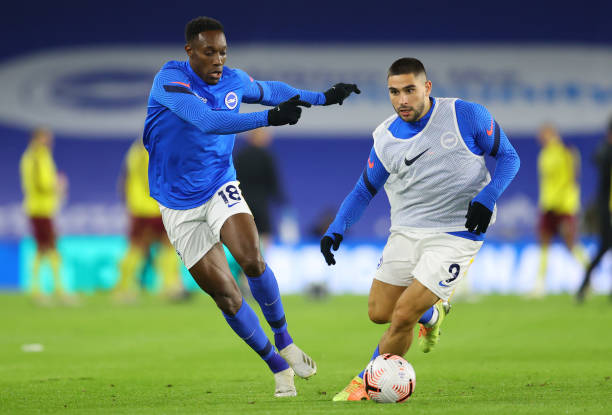 As the Premier League season draws nearer to its conclusion, the battle to avoid the dreaded drop-zone intensifies as a collection of sides strive for their Premiership status.
Deep amongst those looking anxiously over their shoulders lies Brighton & Hove Albion, a club languishing just seven points above relegation with a mere five games remaining.
Upon closer inspection, it should come as a considerable surprise that this Brighton team are so frighteningly close to playing Championship football next season. Graham Potter's side have taken the seventh-highest number of shots in the league to date which, at 431, is greater than Leicester, West Ham and Tottenham Hotspur, all teams currently in amongst the league's top seven places.
A concerning 33 goals scored in as many games caters for a shot conversion rate of 7.66%, worsened only by Fulham and Sheffield United, two teams in even deeper water than Brighton.
To further exhibit Brighton's deficiencies in front of goal, a brisk dive into the field of expected goals (xG) unveils the tribulations that lie before the Sussex side. In its simplest formula, where xG is calculated by multiplying the total number of shots by 0.10, it reveals that the Seagulls' xG sits at 43.1, a smidgen over ten goals more than their current tally.
'Overwhelming number of chances'
Although not entirely accurate, as it suggests that a goal is scored every ten shots which, despite being the Premier League average, nonetheless portrays their frailties: the forward positions. A further ten goals to their current number of 33 would unequivocally have secured their top-flight status for next season, alleviating any of the nerves that have been inflicted upon their supporters.
Goals have, as illustrated, been at a premium for a side who evidently create an overwhelming number of chances. The familiar story rang true when Crystal Palace made the short trip down the M23 on a late February evening, as 25 attempts on Palace's goal were plainly not enough as they beat 'keeper Vicente Guaita on just one occasion, with the visitors snatching all three points deep into stoppage time. An attacking line led by Neal Maupay and Danny Welbeck, the pair have found the net for a combined 12 times this campaign, depicting the one area in crucial need of reinforcement.
Cause for concern? Well, perhaps not immediately as, despite their seemingly precarious position, lowly Fulham will have to overturn a relatively large points deficit in an even fewer number of games if they are to drag their relegation rivals closer into crisis. There remains an abundance of young talent - Tariq Lamptey and Yves Bissouma, to name a few - whose mix of the silky and sinewy offers as much going forward as it does in defence.
Potter's side have not been at their fluid best this season, but they do succeed in playing attractive, tactically complex football that paints an extraordinarily high ceiling of potential. There is a shimmering spine which, when combined with the correct, potent finishers, will undeniably thrive in a league which appears more competitively balanced than in recent years.
A return to the present and, with a great deal still to play for, the Seagulls welcome Leeds United to the AMEX this coming Saturday, whilst Fulham make the swift journey to Stamford Bridge to entertain Chelsea as Potter's men hope to push further away from danger.