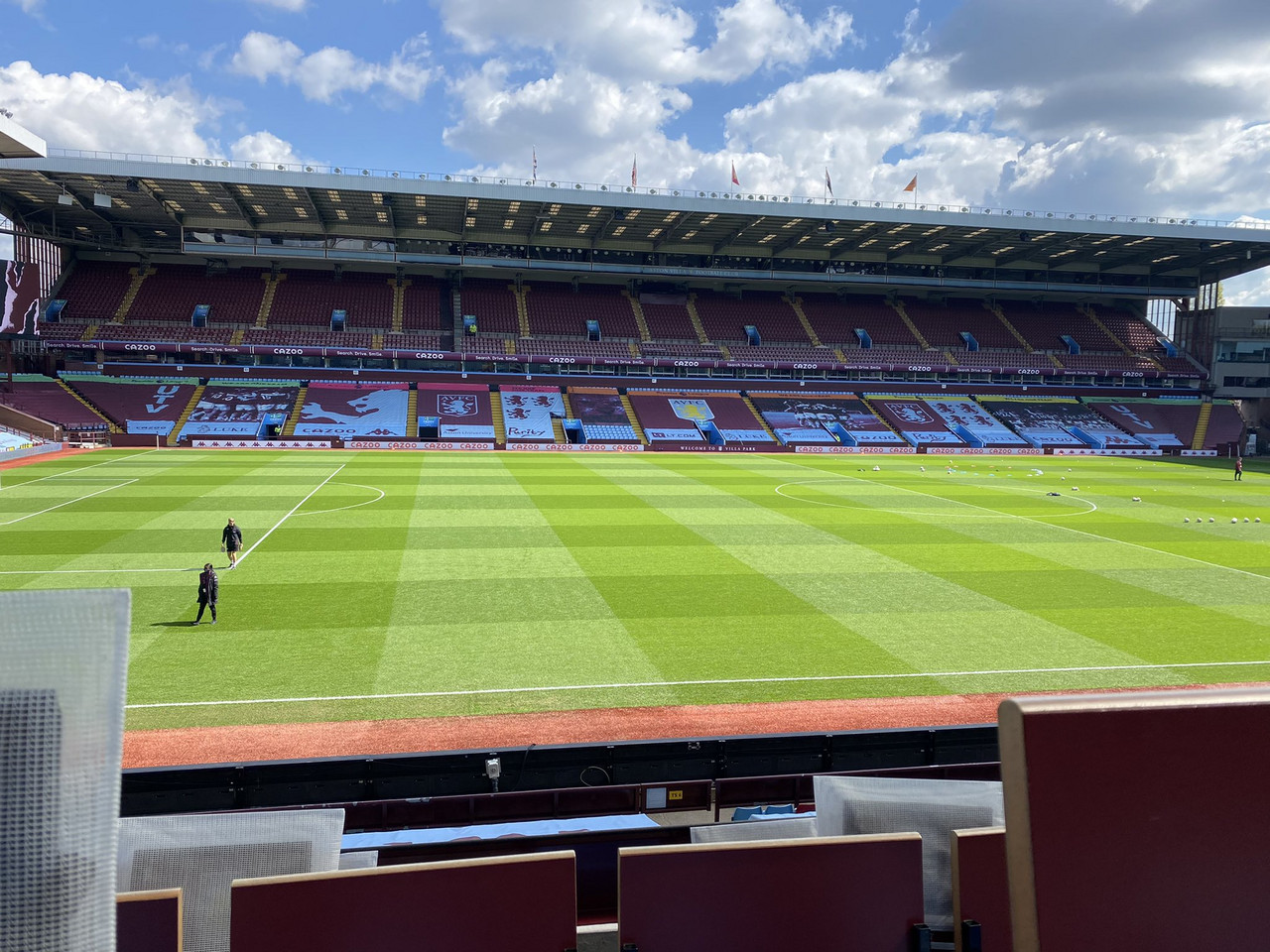 Aston Villa took another step towards survival with their fourth consecutive draw with West Ham United.
It was the second time the sides had met in as many weeks and it produced the exact same result with a goalless draw. Both sides had chances to win the game with the visitors hitting the crossbar and the side netting twice, but neither could land the killing blow. Neither manager would be particularly happy with the point due to the disastrous finishing by both sides, but they will both take it in the circumstances of a relegation battle.
It was a flat first half, devoid of any real chances for either side. West Ham started much the stronger side and were camped outside the Villa area for much of the first ten minutes. However, the returning Elisha N'Dow kept her strong form from the draw with Bristol City to keep Martha Thomas at bay. Anita Asante also continued her strong recent form with a composed display under the West Ham pressure.
The first real chance fell to Emily van Egmond who met a flick on from a corner but could only divert her header just wide. Just seconds later, the West Ham bench began cheering prematurely as Kenza Dali fired a free kick into the side netting. The Irons were in the ascendency, but they couldn't quite find the breakthrough.
Villa began to grow into the game following Dali's near miss. They managed to threaten Mackenzie Arnold's goal by firing long balls over their high defensive line into the path of Shania Hayles and Stine Larsen. However, Hawa Cissoko kept Larsen largely in her back pocket to limit her to snapped shots. Also, Larsen wouldn't always make the crucial run in behind the defenders to give herself space, leading to more than one attack breaking down.
Both sides decided to adjust their defensive structure in the first half, with Villa reverting to a defensive four and moving Asante into midfield. This helped out the struggling Olivia McLoughlin defensively while allowing Mana Iwabuchi to get further forward and express herself further up the pitch. Olli Harder's West Ham wing backs also did the hard yards defensively to give the Irons a flat back five when defending which proved to be very effective at keeping Villa out.
The best chances of the half both came in the last five minutes, with both sides having one each. First was West Ham's as N'Dow missed her header to let them in behind. The ball was flashed across goal, but Lisa Weiss managed to get a hand to the shot to just keep it out. It fell to two players on the goal line, but they could only hit it into each other before being flagged offside. Villa's was created by some good pressing from Iwabuchi as she won the ball back on the edge of West Ham's box. She managed to find Larsen, but her effort was straight at Arnold.
Villa started the second half as they ended the first, by missing a gilt-edged chance. Iwabuchi arrowed a perfect through ball into the path of Hayles, but the striker fired her effort straight at Arnold. She managed to meet the rebound, but also fired that at the West Ham 'stopper. The Hammers recovered well from this let-off, with Cecilie Kvamme coming closest to testing Weiss when her shot went into the side netting.
However, the next big chance also fell to the hosts and just like the last two, they didn't take it. Larsen did well to pickpocket a West Ham defender and charge into the area, but she hesitated when taking the shot and the defence recovered. All of these chances served to infuriate Sophie Haywood most of all, with the injured Villa winger having to give her all to keep her calm on commentary duty.
West Ham had more chances to kill the game off towards the end, with Thomas hutting the bar and Nadine Hanssen clearing a shot off the line, but they couldn't find the elusive goal. The two performances were almost identical as they put up solid defensive performances and crumbled inside the penalty area. As for Villa, there were at least no repeats of the 96th minute goals to deny them points they have seen in the last two games.
Villa are so close, but yet so far
The recovery of Aston Villa in their last four games has been genuinely impressive. Their new defensive stability courtesy of Asante and Nat Haigh's recent good form has shown that they can compete at this level. However, they are in dire need of a finisher. Both Larsen and Hayles had great chances to score in the second half, yet they couldn't take them. If Villa could find that clinical finisher, they could have a very different outlook next season.
West Ham have a bright future under Harder
As they have so often recently, West Ham put in an aggressive, passionate display at Villa Park. They have one of the toughest, no-nonsence defenders in the league in the form of Cissoko, a strong all-action midfielder in Dali and an effective workhorse up front in Thomas. Like Villa, they perhaps lack that clinical finisher, but they regardless have plenty of passion and fight that you need to succeed in the Women's Super League.
From a Villa perspective, Anita Asante was absolutely immense for them. Whether she was in defence or midfield, the experienced defender got to every ball and put in her best display in Villa colours so far.
As for West Ham, Kenza Dali was particularly impressive for them. The dynamic midfielder showed a great willingness to get involved in every attack, take every set piece and didn't stop running in both directions.