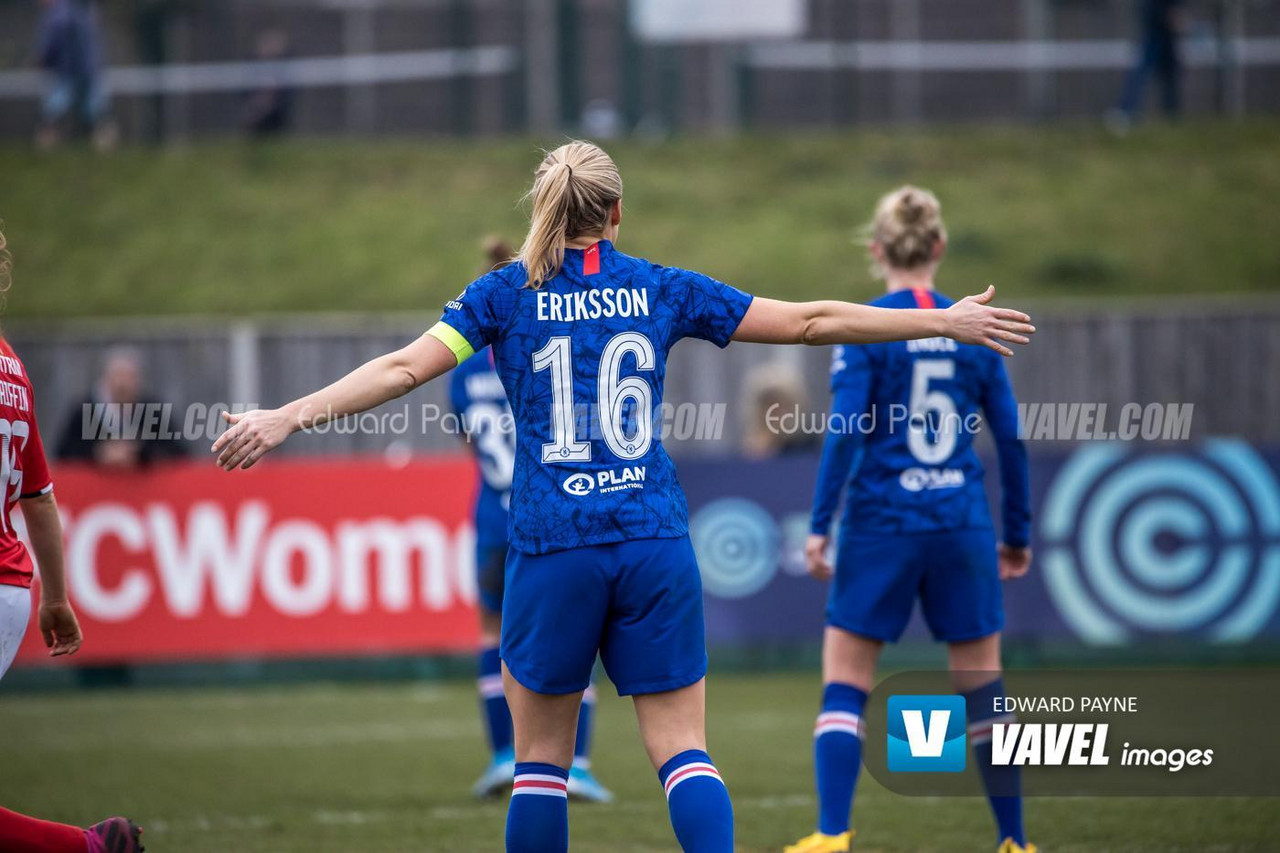 Chelsea registered a convincing mid-week win over Arsenal and will now face Bristol City in this weekend's Women's Super League fixture. Bristol City's mid-week clash against Tottenham Hotspur was called off, but they will be looking to build on a recent mid-season comeback after a draw with West Ham United and wins over Brighton & Hove Albion in the past month.
A win for Bristol City would see them leap frog West Ham and clear them from the bottom of the table, whilst a draw would continue to scrabble against the tides of relegation.
Speaking to the Bristol Post, manager Matt Beard was disappointed to come away from their match with his former club West Ham United with just one point:
"I thought we were excellent and deserved all three points. I was really pleased with how the girls went about their business and we are desperately disappointed we have not won."
Chelsea will aim to dominate the game with Emma Hayes boasting an array of world-class attacking players. The recent 2-1 loss to Brighton & Hove Albion does still highlight potential weaknesses in the Chelsea backline and will be something opposing coach Matt Beard will be hoping to exploit.
Chelsea will visit Bristol City at Twerton Park this Sunday, kicking off at 15:00PM GMT.
There was a flash of concern for Fran Kirby during the game against Arsenal, but it turned out to be a quick bout of cramp that should not keep her from playing. Kirby has been a stand-out for Chelsea this season and her link-up play with Sam Kerr has proved the pair to be a high-performance partnership.
Speaking to Chelsea's official site, manager Emma Hayes praised the influence of Kirby both on and off the pitch:
"I don't think there are any words to tribute how influential she is on the pitch for our play."
Ebony Salmon has been a lifeline for Bristol City this season and is responsible for the majority of their 10 goals scored. Yana Daniëls recently added her own name to the tally with a strike from 25-yards-out against Brighton.
Jazz Matthews is a recent returnee to the Bristol City ranks after an extended period of injury and has started for Matt Beard in the previous two games. She could provide a fresh perspective at centre-back to help hold Chelsea at bay.
Chelsea Starting XI: Berger (GK), Bright, Ingle, Blundell, Fleming, Charles, Ji, Leopulz, Kerr, Cuthbert, England
Bristol City Starting XI: Baggaley (GK), Allen, Evans, Humphrey, Palmer, Bissell, Collis, Matthews, Wellings, Daniëls, Salmon
After an impressive strike against Brighton, Yana Daniëls will be a threat to any gaps that may appear in the Chelsea defence. The Belgian striker may not have many scoring opportunities, but her quick feet and powerful shots are not to be underestimated.
Ebony Salmon and her speed will be vital for Bristol City on counters and attacks. Some of the fastest legs in the league have struggled to keep up when she hits her stride.
Sam Kerr has been plonking in goals from headers throughout this season for Chelsea. Her quick thinking in the air is a set-piece nightmare and Bristol City will have to stick to her like glue to minimise her chances.
Elsewhere, Ann Katrin-Berger has made some excellent saves with the tips of her feet, palms of her hands and is confident off her line. The keeper has great footwork that will no doubt test the true speed of Salmon.
The two teams opened the 2020-2021 Women's Super League back in September, with Chelsea absolutely hammering Bristol with nine goals to nil at full time.
Chelsea boasted a different player for every goal and led 5-0 at the break before a final crushing blow from Sam Kerr.
As it stands, Chelsea are triumphant in 11 out of their past 12 WSL meetings with Bristol City with an impressive tally of 49 goals scored in the process.
The teams were due to meet again in January, but was postponed due to heavy snow with Sunday's match serving as the rescheduled fixture.
This match will be broadcasted on the FA Player worldwide and kicks off at 15:00PM GMT.