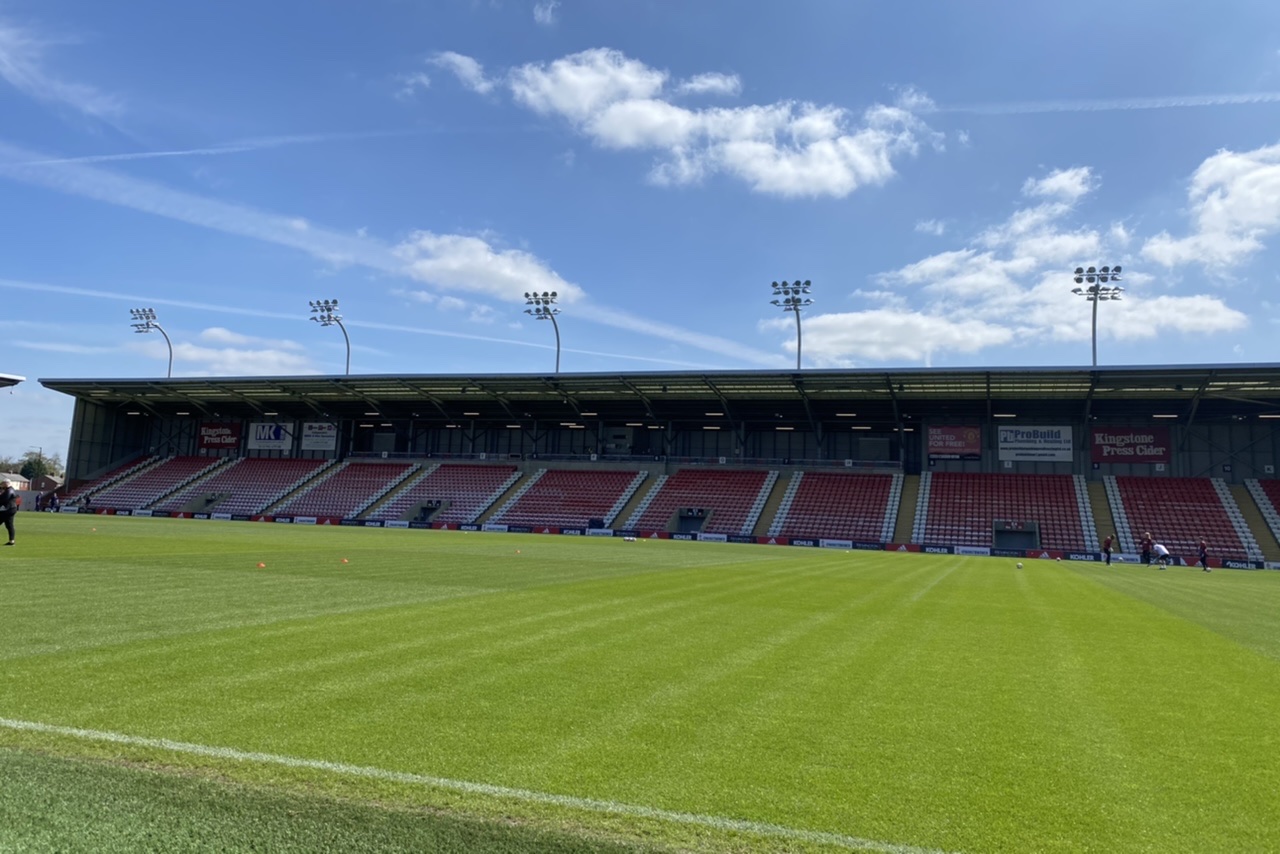 Manchester United head coach Casey Stoney believes that her side missing out on a Champions League spot was a 'personal failure'.
The Reds were 2-0 victors at home to Everton on the final day of the Women's Super League season but finished the season in fourth place, one point behind Arsenal.
Speaking after the match, Stoney said: "The points margin is smaller [than last year] but we're still not where we want to be which is Champions League qualification. I see that as a personal failure and I will look back and go: 'what could we have done differently?'.
"There's a lot of 'what ifs', we had a lot of injuries that hit us and we need to look at that too. We're closer but we're not close enough.No fault of the players"
No fault of the players
This season has been a difficult one for United. Having started well and even topping the table at one point, a number of injuries saw a downturn in form.
Yet Stoney does not place the onus on her players for failing to secure European qualification, rather on herself for not meeting the target she had initially set herself.
"I'm never pleased," she continued. "The target was Champions League and we didn't do it so I failed.
"I'm pleased with the players — It's through no fault of theirs. They've worked relentlessly to try and achieve Champions League but it's just come out of our grasp.
"It's a tough one to take for me and the players because we've worked so hard for it but it will drive us next season."
'We have to make changes'
United's lack of squad depth saw them fall behind their rivals at the top of the table who were able to deal with injuries that they faced.
The loss of Alessia Russo only a couple of games into her spell took away a key goal threat. Leah Galton, Tobin Heath, Lauren James, Christen Press and a number of other key players have also missed out.
And Stoney believes that she will need to recruit in the summer to make sure she has the required depth at her disposal.
She added: "I think we have to make changes [in the summer]. We have to make sure we've got squad depth, we have to make sure that we've got enough players in the dressing room that can win and compete.
"So there will be changes as there are at the end of the season but it's not going to be wholesale. That's not my philosophy, it's not how we do things. We develop players, we develop a philosophy and we'll bring in some experience."
Her thoughts on the game
Ella Toone opened the scoring early on for the reds, partnering well with Christen Press to latch onto a perfectly directed ball.
Kirsty Hanson then notched in the game's second in the final minute of normal time.
Stoney was pleased with the way her side performed, especially with it being the final game of the season, but was slightly displeased with the way they gave the ball away.
"We had to show different aspects today," she said. "I thought we did really well in the opening stages of the game, got an early goal and attacked really well.
"I thought we made the game a bit too transitional and gave the ball away too many times and gave Everton some momentum which we didn't want to give them, we needed to be a little bit more patient.
"I have to look at the season as a whole and go: 'Do you know what? It was the last game, we showed real effort, we showed resilience in the moments where there was moments against us, kept a clean sheet and scored two goals and got three points'"