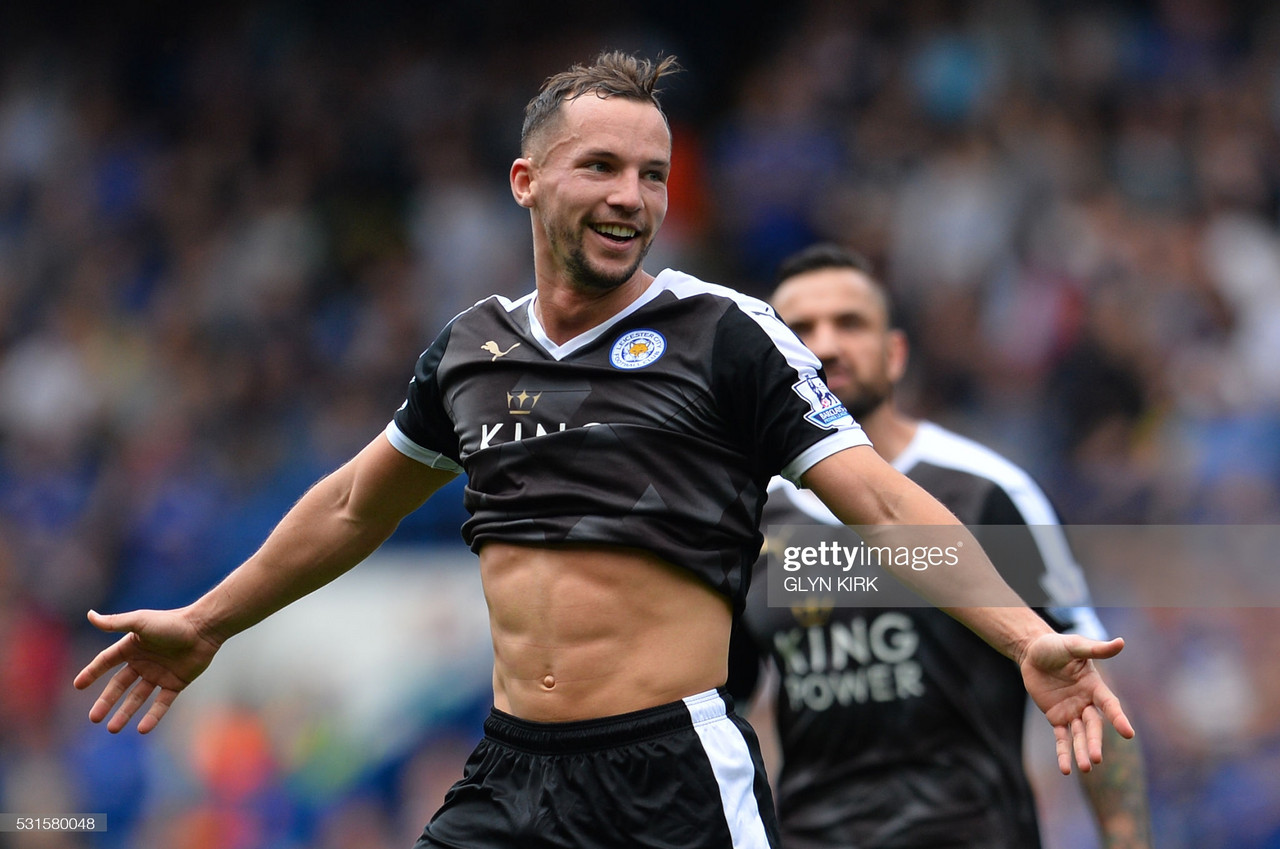 Stamford Bridge plays host to FA Cup winners Leicester City just three days after the Foxes' historic exploits at the Wembley Stadium. Leicester will be looking to complete their first league double over Chelsea since the 2000/01 season, but a rather poor away record of two wins in 29 league games (D11, L16) will warrant the Blues some hope after their disappointing FA Cup final loss at the weekend.
The Foxes came close to doing a league double over the Londoners in the timeless 2015/16 season – first winning the home fixture 2-1 and then making a comeback to secure the away game 1-1.
Here, we look at the latter match that served as the final day fixture of Leicester's Premier League winning 2015/16 season. A season in which they finished 31 points above previous year's champions Chelsea - the biggest margin between the new and previous season's champions in top-flight history.
A guard of honour for the Foxes
An absolutely incredible scene of around 42,000 applauding spectators in the Stamford Bridge welcomed Leicester City onto the pitch, with ex-champions Chelsea giving them a well-deserved guard of honor.
Both teams began the game on equal footing, sharing possession and challenging each other for midfield dominance. The match concentrated around who would provide first, with Danny Drinkwater & N'Golo Kante vs Cesc Fabregas & Nemanja Matic being the spotlight affair.
With chances coming half and about at either end of the pitch, neither team could find the back of the net as halftime approached.
Drinkwater snatches a wonder equalizer
Eden Hazard's amazing solo run from midfield into Leicester's penalty box through a maze of four foxes inadvertently caused Jeffrey Schlupp to slide in for a challenge against Matic, who went to the ground. A penalty was given. Fabregas stepped up and sent Kasper Schemichel the wrong way to put Chelsea one up in the 66th minute.
As the half wore on, Leicester's pressure to get a goal back saw centre-half Drinkwater unleash a thunder strike from almost 30 yards out in the 82nd minute. His drive left Thibaut Courtois helpless. He watched the ball end up in his far left corner and the match ended on equal footing. A fitting goal to see off Leicester's historic title-winning season.
2020/21's penultimate matchday will see both the sides come into the clash sitting just two points apart – Leicester with 66 in third place and Chelsea on 64 in fourth place. Liverpool's unlikely resurgence has put them in fifth place, with 63 points, and sees them closing in on a UEFA Champions League spot. The stakes are high as the season comes to a close.