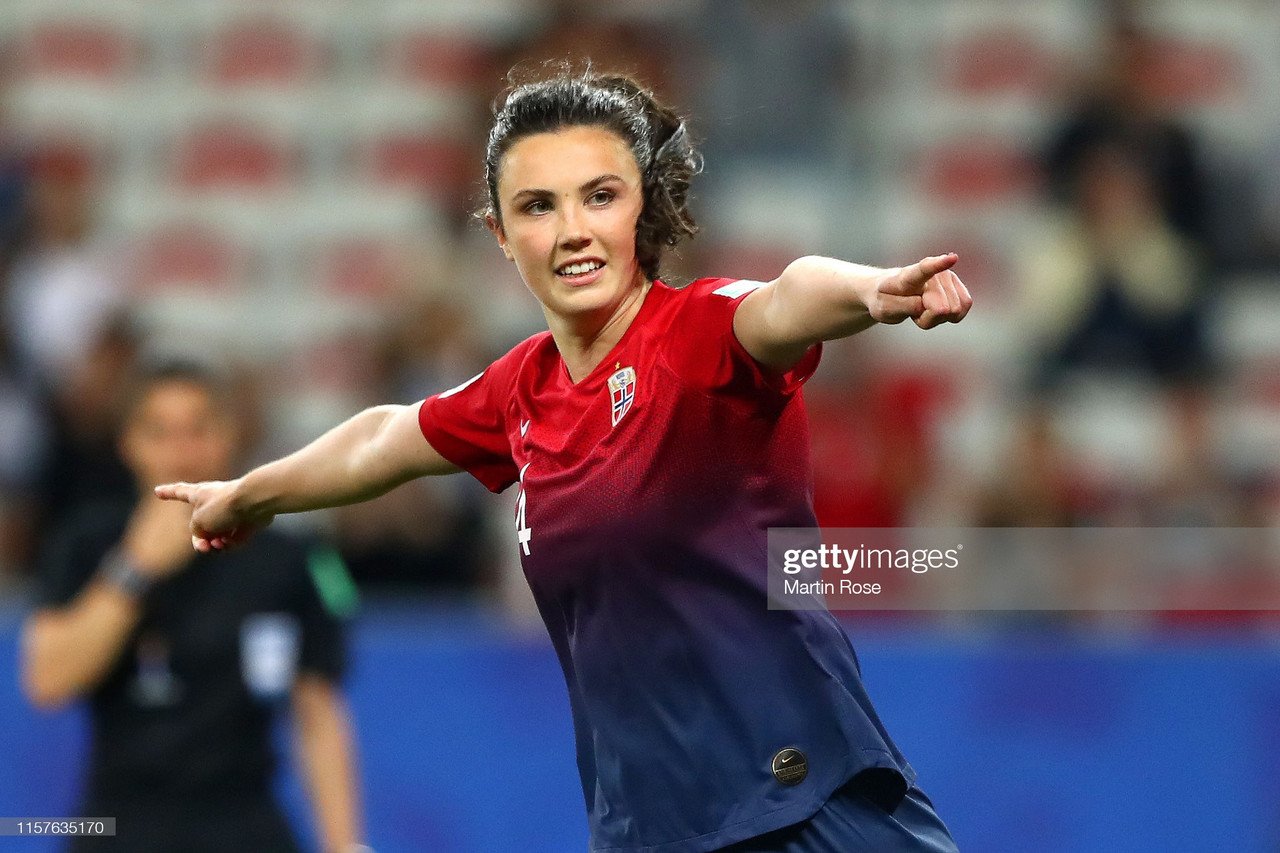 After two seasons with German giants Vfl Wolfsburg, Ingrid Syrstad Engen, has joined reigning Champions League winners FC Barcelona.

The Spanish club did not only win the most fashionable trophy in Europe the 2020/21 season; they also became the first women's team in Spain to achieve the desirable treble. When they were proclaimed champions of the Copa de la Reina for the eighth time after beating Levante (4-2) and won the league.

Engen's track record is not that bad either as she won three titles with Wolfsburg during her time in the Bundesliga; one league title and two cup titles. The Norwegian also played in the Champions league final the 2019/20 season when Wolfsburg managed to a 1-0 win in the semifinal against Barcelona.
The Norwegian has been a regular part of Stephan Lerch's starting XI since she joined Wolfsburg. Down below we see Engen's heatmap (WyScout) from her time in the Frauen Bundesliga. It gives us a clear view on where the Norwegian midfielder operates most of time.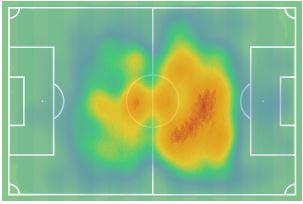 ​​
In her last appearance for the Wolves, she scored and ended her German stay in style scoring her fifth goal in the Frauen Bundesliga. She was the key cog in Lerch's midfield with an 83.9 % passing accuracy on average per 90 minutes according to WyScout. Even though she 's playing as a defensive midfielder, winning 51.8 % of her duels on average per 90 minutes she was only booked twice in the Frauen Bundesliga, well known for its tough and physical style of play. Engen has been heavily involved in the build-up phases and the ball progression in Wolfsburg and one of her abilities that comes in handy for the position she plays is the way she distributes the ball.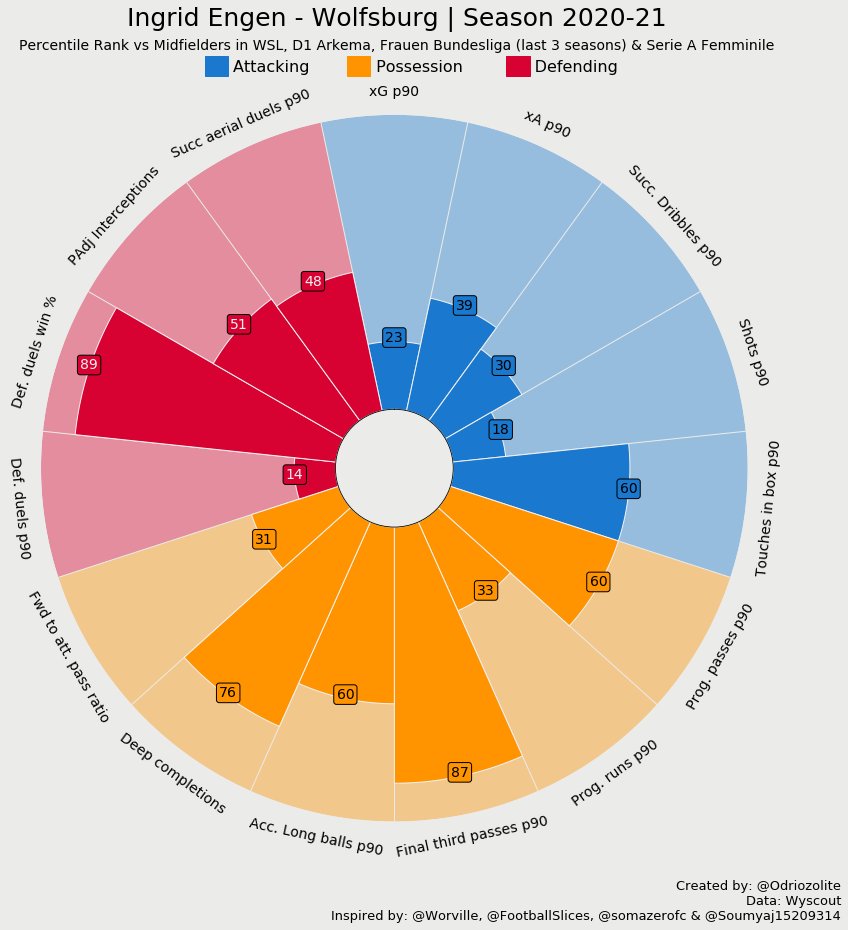 Engen brings a lot to the table as a player and as we see in this chart one of her strengths is her ability on the ball and she adds aerial threat as well.
In an exclusive interview with VG Sport in Norway, Engen talked about being announced as a player for Barcelona:
"It feels very good and this is very big for me. It's good that it's finally announced, so I don't have to keep it to myself anymore."
Engen won't be the only Norwegian in Barcelona since her fellow national teammate, Caroline Graham Hansen, has already been with the Spanish treble winners since 2019.
Rumours say that she is supposed to be joined by her Wolfsburg teammate to Spain. Aftonbladet in Sweden reported last week that the Swedish national team player and forward Fridolina Rolfö already had signed with Barcelona.
Both Engen's and Rolfö's contracts with Wolfsburg were coming to an end this summer so they were both free to leave which they announced already in the beginning of this year.