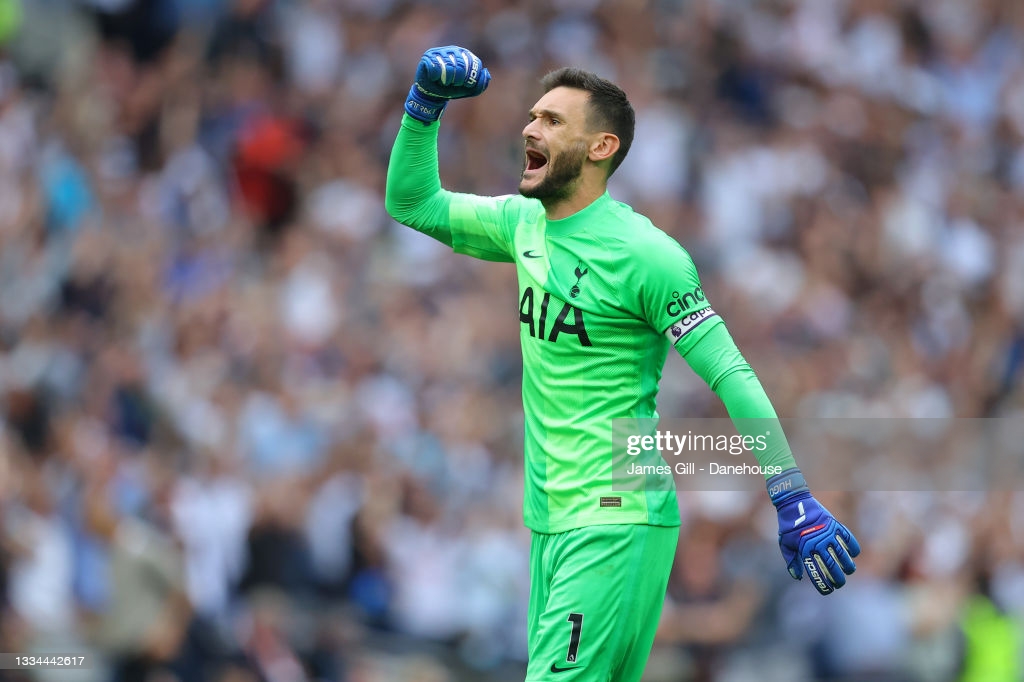 Hugo Lloris may have not been able to win a single title with Tottenham Hotspur since his arrival to North London back in 2012, but there is no doubt in anyone's mind that he is one of the greatest figures in the history of the Club.
Record
The Frenchman started yet another season as the Spurs goalkeeper, and not only did the 'Lilywhites' defeat Manchester City 1-0, but also he has now equaled Darren Anderton's club record of 299 Premier League appearances.
Club captain Hugo Lloris equalled our all-time record for the most Premier League appearances by a single player, joining @DarrenAnderton on 299 games.

— Lilywhite Rose (@Lilywhite_Rose) August 15, 2021
The 34 year-old, who signed for Tottenham Hotspur for €10 million and €5 million variable from Ligue 1's side Lyon, has also been the permanent captain of the team since 2015.
Lloris' contract may be coming to an end in the summer of 2022 and is still unknown on whether or not he'll re-sign with the Club, but what it is for sure is that he helped this team build an identity.
Lloris on his current contract
''There is nothing from the club, to be honest,'' said the France goalkeeper when asked about a possible departure next year. ''I don't have to show my loyalty towards the club after nine years and season No 10 that is coming.
I'm just calm and relaxed and focused on myself and make sure that I'm ready to compete on the first game. I always give my priority to Spurs and we will see what will happen. I'm not affected about that, I'm just enjoying football.
My only reason to wake up every morning is to work, enjoy the training session and enjoy the competition.''
In his time with Spurs, Hugo Lloris has played 416 games across all competitions, keeping a total of 127 clean sheets and been sent off only twice.
He has also played one UEFA Champions League Final and one Carabao Cup Final with the Club.