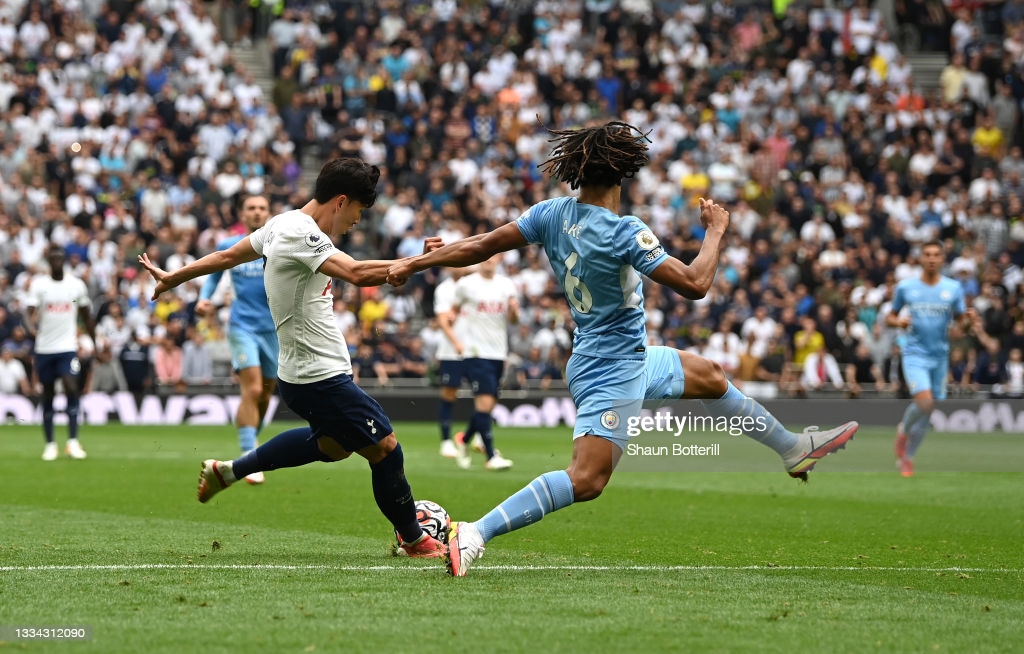 Tottenham Hotspur kicked off their campaign hosting Manchester City in North London. With lots of rumours about Harry Kane's future, Tottenham did not let that distract them from the three points and victory on opening day.
Under new management in the form of former Wolverhampton Wanderers manager Nuno Espírito Santo, Nuno did not have an easy first competitive game in charge in the capital, but he managed it without a hitch as three points were secured after a second half goal from Son Heung-min.
Despite Kane's future being the main talking point both pre and post-match, there was more talking points over the 90 minutes than just the future of the England captain.
Spurs proved once again that they are not just the 'Harry Kane team' with the England national player left out of the matchday squad after returning from his holiday late and not being match fit. Having relied on the players who played during pre-season, Nuno gave starts to Dele Alli, Oliver Skipp and Japhet Tanganga, with Lucas Moura, Steven Bergwijn and Son starting further up the field.
They have done it before, and they will continue to do it, if Kane leaves or stays, Spurs have plenty of players that are willing to put a shift in, and Sunday's game against City showed that.
Although Kane is irreplaceable, Spurs do not just need him to score goals. With fixtures coming thick and fast, Nuno may already be aware of who he can rely on and which players are dedicated to the cause.
As the game ended, fans in the crowd sung 'Are you watching Harry Kane?' and that says everything anyone needs to know about how the fans are feeling.
Not the best start to life in Manchester for former Aston Villa captain Jack Grealish. The most expensive English player of all time, and he has lost in his opening two games for his new club. It is worth noting that both results weren't just down to his performance, but in the Spurs game especially, City just were not clinical enough.
After 70 minutes in their opening game of the season, City had had over 10 shots but only one on target, the final pass was missing. The Cityzens can spend hundreds of thousands on new quality players, but what they are truly missing right now, is that forward who will be on the other end of every cross. The question on everyones lips is will that be the Spurs man before the end of the weekend.
But Man City struggled all over the pitch and money simply can not solve everything, even if they sign Kane from the Lilywhites, they will need to fix the problems elsewhere. This is the fourth time City have travelled to North London since the new Tottenham Hotspur stadium opened and their fourth defeat.
Japhet Tanganga exceptional in victory
Tanganga made his Spurs league debut in January 2020 against a strong Liverpool side and since then, he has proved he has what it takes to be a strong Premier League defender.
Sky Sports man of the match, Tanganga was never caught out in the wrong position before his substitution in the later stages of the game. Often finding himself 1v1 with the opposition, his tackling on Grealish and Raheem Sterling was exceptional and something the returning fans could be excited about.
Something else that will excite the fans is the constant throwing himself into tackles, trying to block an attack and fierceness. In the first half he found himself being spoken to by the referee several times, but that never stopped the young lad throwing his body on the line to stop City pushing forward.
Tottenham fans will be impressed with what was another phenomenal performance for the youngster and being a local lad, Spurs fans can be very excited about what is to come!
Packed out Stadium, fans are back with a bang!
60 thousand people, a football match and a win for the home team was enough to keep the majority of the crowd happy on Sunday evening, but what a performance from the home side.
Unlike their last three games hosting City, Spurs played well, they deserved to win and after over a year of little to no fans at football games, this result is one to remember.
Cries of fans cheering, flags all over the stadium and a massive three points to start their campaign was a great way to end the opening weekend of the season and opening weekend of capacity crowds welcome into stadiums again.
Although there are still 37 games to go, Spurs started their season off as they mean to go on but can they keep up this standard of performance week in week out?