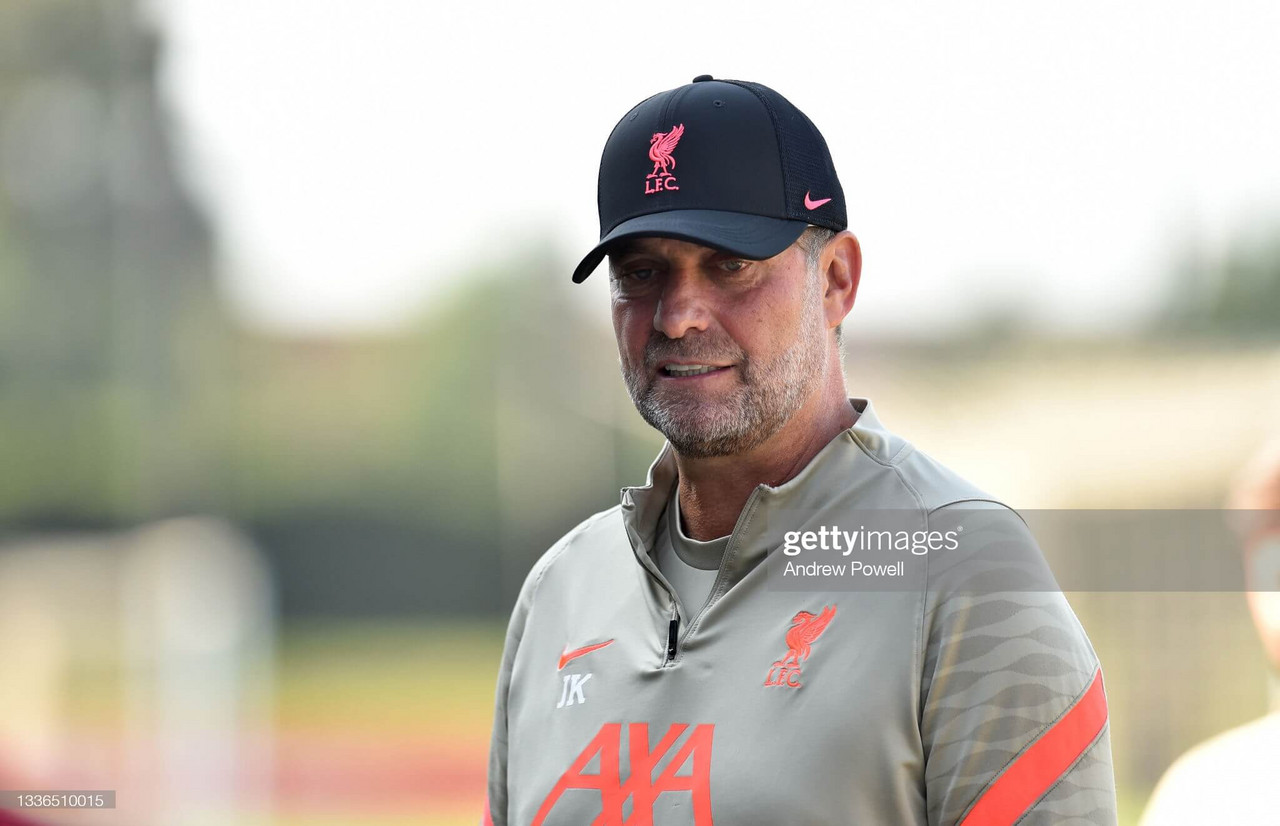 Liverpool's boss Jurgen Klopp spoke to the worlds press today in the build up to the Reds' clash against the Champions of Europe, Chelsea.
Klopp spoke about the Reds' opposition on Saturday, the current Ronaldo situation and answered questions regarding future transfer dealings.
These are the key things that the coach said in his press conference today...
The Opposition
"I expect a very difficult game for both teams. There is not an easy way through - both teams are really well organised. It will be a big fight definitely. It's a game I'd watch 100% if I was not involved - it's a must-watch game.
"Chelsea are in a really good moment. They brought Lukaku in which doesn't make them worse, obviously. But we are not in the worst moment either and hopefully we can show that.
"We play at home and that must be an advantage. I really have no time about other teams - when we play them we think about that and that is enough."
Transfer activity
Liverpool have had a quiet window this summer, bringing in the one signing in Ibrahima Konate from RB Leipzig.
As with every summer, the endless rumour linking the Reds to Europe's elite don't ever go away but Klopp was quick to note that it was unlikely the club would add any more players to their playing squad.
"Do I expect a busy 4 days for us? Not really to be 100% honest. But you never know.
"The options didn't get worse for some teams, but there are so many different reasons and ways to win a football game. It is not always about bringing in new players.
"We brought in Ibrahima Konate - he was not a bargain - he cost money as well. Other clubs thought they needed to strengthen their offensive parts and had the resources to do it."
Cristiano Ronaldo's future
Klopp spoke to the media prior to Manchester United announcing the signing of the 4-time Ballon d'Or winner, Cristiano Ronaldo. It's safe to say LFC were never in for the 36-year-old but that doesn't mean the manager had no interest in what club the ex-Real Madrid man would join.
"I watch that like a football supporter actually. But it's not about me to judge that. If other clubs can do things for this, it's not a business for the future - it is for now and immediately - some clubs work like that.
"We watch it like all of you and we will see what happens."
On Thomas Tuchel
Tuchel has had a similar career path as Klopp, managing Mainz and Dortmund in Germany before moving to England to coach in the Premier League. When asked about his fellow countryman, the Reds' coach had nothing but good things to say.
"What he did at Chelsea is absolutely exceptional. I never had any doubt about it. Nobody had a bigger impact last year than he had. The combination of financial wealth and football knowledge is always a threat to all of us."
"He has all of my respect."