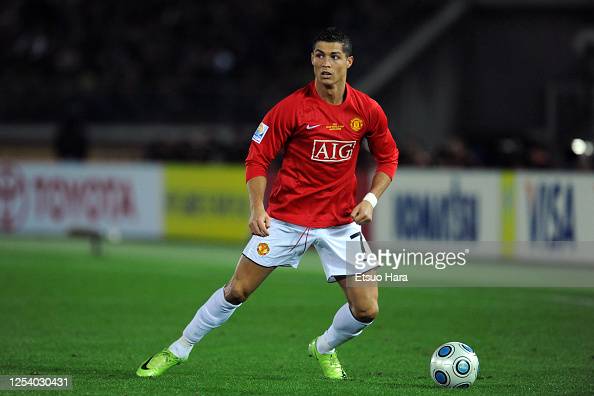 As far as transfer windows go this has been perhaps the maddest ever.
It has culminated in the return of arguably the greatest ever player to the Premier League and to Old Trafford.
Cristiano Ronaldo is back. When it looked like he was heading to the other side of Manchester, the Red Devils swooped in at the last minute and gave Ronaldo an offer he couldn't refuse.
Many United fans were devastated at the news that their club legend was on the verge of joining Manchester City, it was almost inevitable.
Until this morning, when rumours started circulating on social media that United weren't out of the race just yet. It all started with this tweet that sent fans into virtual meltdown.
……… pic.twitter.com/AT2QfsYAqB

— Rio Ferdinand (@rioferdy5) August 27, 2021
At the time nobody knew what it meant, but later it was revealed by Rio Ferdinand himself that he knew that a Ronaldo transfer to United was a huge possibility.
It's rumoured that former teammates of CR7, including the former defender, had been contacting the Portuguese star to talk him out of a potential move to the Citizens.
That along with a conversation with a phone call from his "father of football" Sir Alex Ferguson pulled on the heartstrings so much, that his mind was eventually made up.
Twitter feeds have never been refreshed so much in the space of a few hours; everyone was waiting to hear the three-magic words from Italian journalist Fabrizio Romano. Here we go.
Cristiano Ronaldo to Manchester United: HERE WE GO! Done deal between Juventus and Man United on permanent move. Cristiano has accepted the contract proposal from Manchester United and he's coming back. 🔴🇵🇹 #MUFC #Ronaldo

Medical to be scheduled soon.
CR7 IS BACK. Here we go. pic.twitter.com/WXfs3p6GFK

— Fabrizio Romano (@FabrizioRomano) August 27, 2021
Player reactions
As soon as the move was confirmed on United's official website, messages started coming in from players past and present.
His fellow countryman and United's Portuguese magnifico Bruno Fernandes, responded with a heartfelt photo alluding to the dream he had to play for United that was inspired by Cristiano.
Never stop dreaming... #mufc @Cristiano 🐐🙌 pic.twitter.com/kSsw1cULKV

— Bruno Fernandes (@B_Fernandes8) August 27, 2021
Skipper Harry Maguire also welcomed CR7 home with open arms responding to the club's official statement on twitter.
Welcome home @Cristiano 🙌🔴

— Harry Maguire (@HarryMaguire93) August 27, 2021
Then there's Jesse Lingard, a player who no doubt idolises Ronaldo, having been a youth player at the club during the strikers first spell.
VIVA RONALDOOO!!!!

— Jesse Lingard (@JesseLingard) August 27, 2021
He mimicked the famous chant 'Viva Ronaldo' that will be ringing around Old Trafford during the clubs next home game against Newcastle United, in which Ronaldo could make his second debut for the club.
The last time he faced Newcastle at Old Trafford he scored a hat-trick in an eventual 6-0 victory over the Toon.
As for former players, one whom maintains a cult following at United is Rafael da Silva who simply said these words.
The king is back home 😁

— Rafael da Silva (@orafa2) August 27, 2021
Frenchman and United legend Patrice Evra shared on his Twitter account a screenshot of a conversation shared with Ronaldo, in which CR7 referred to United as 'our club'.
People have to calm down sometimes!!! He say he's coming home 🏠 relaxxx man😅😅 now i can post it 🔥♥️🙏🏽🚶‍♂️BIGGEST TRANSFER IN FOOTBALL HISTORY #ilovethisgame @Cristiano @ManUtd #loyalty #positive4evra #manchesterunited pic.twitter.com/Zpyl5A0HWu

— Patrice Evra (@Evra) August 27, 2021
It wasn't just players welcoming the legend back, with United's assistant manager Mike Phelan, who worked with Ronaldo when he was previously at the club, uploading this gif.
August 27, 2021
The footballing world has been shocked in the last 24 hours.
As if this transfer window wasn't already bizarre enough with Lionel Messi leaving Barcelona for Paris Saint Germain and Kylian Mbappe on the verge of joining Real Madrid.
The return of Ronaldo to the Premier League , and more importantly to the club where he made his mark, is what football is all about.
As the great Sir Matt Busby said, "football is nothing without fans", and everything that has happened in the last 12 months, with the rise and fall of the Super League has taught us just that.
The power fans have is incredible, and it's enough to convince one of the world's greatest players to return home.