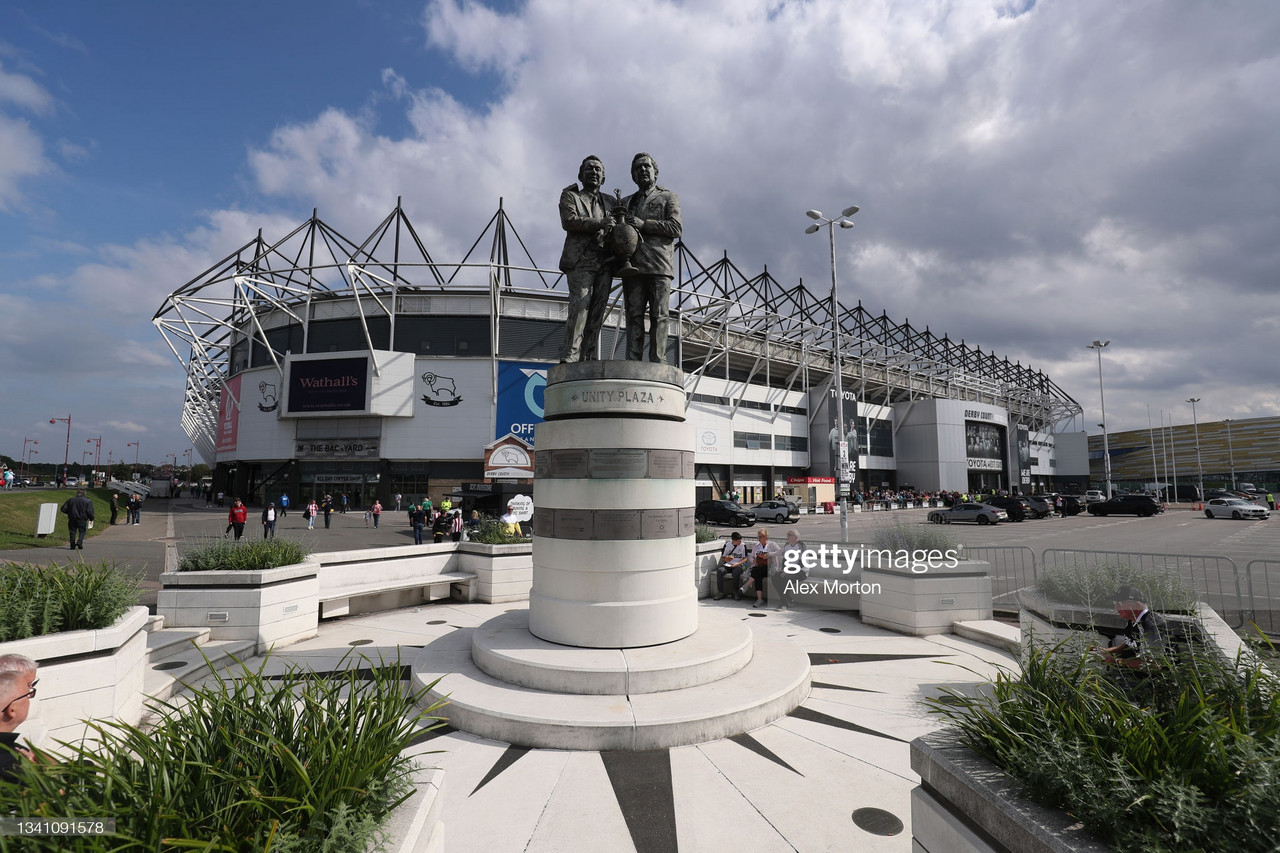 Derby County are set to go into administration and are at risk of a -21 points deduction amid club crisis.
This story has become all too familiar in the football league in recent years with clubs suffering at the hands of poor ownership, the EFL's strict rules, the ever-developing financial landscape within the sport or a mixture of all three.
Bury FC were put into administration after being expelled from the football league in summer 2019, Bolton Wanderers went into administration in May 2019 and Wigan Athletic suffered a similar fate in March of this year.
All clubs could be argued as fallen giants and have big fanbases within their towns and cities and after all these issues are dealt with or pushed away the fans are the ones who end up suffering.
It was announced by the Telegraph's John Percy just after 8:00 pm that Derby have appointed administrators.
Then Derby County, at 8:30 pm, released a club statement confirming the reports.
Reports then broke of the suspected 21 point deduction and the first set of deducted points were then confirmed last night in an EFL statement about Derby that the club would receive a 12-point deduction for going into administration.
Manager Wayne Rooney then admitted his first knowledge of this came when he saw it air on Sky Sports: "I spoke to (chief financial officer) Stephen Pearce after, but initially I saw it on the TV.
"I have spoken to Stephen, I haven't spoken with Mel. I am sure he has got other things on his mind."
The issues surrounding points deduction
This is standard practice for the EFL when it comes to administration and this shouldn't come as a surprise for fans. What may come as a surprise is the reported 21 point deduction that Derby could be hit with. This is because there is still the point deduction for Derby's breach of EFL rules to be decided. It was reported that would be a -9 deduction with a further -3 suspended.
That would mean Derby would be hit with a -21 deduction this season, almost certainly sending them into the third tier in English football for the first time since the mid-1980s.
It creates what now looks like an almost impossible uphill battle for Derby to climb in their pursuit of Championship football next year.
As always with stories like this many people want to have their say whether it's messages of support, criticism for who they think is in the wrong or just fond memories of their time supporting the club.
One Gary Lineker tweeted about the situation, saying: "Awful news for @dcfcofficial, but if I can offer a metaphorical life jacket and some hope: 20 years ago @LCFC were in a similar sinking ship. Leaks were patched up & now the club is riding the crest of a wave. Clubs are vital to local communities & must be saved from drowning."
Gary Neville, one of the most notable and well-respected pundits in football also had his say on Sky Sports: "
We have got to stop this happening. When owners come into football clubs, there should be an obligation to be able to cover their obligations they sign up to. Until we have that in place, we're going to continue to have big trouble.
"Examples like Derby will keep coming forward. We have had Bury, Macclesfield, Wigan, Bolton, all these clubs. It's got to stop.
"It's the desperation to be part of this, the Premier League.
"Derby have chased, and they have chased, and they have chased. And they have not got the golden ticket.
"Now they may go out of business. That cannot happen to a football club and institution like Derby County."