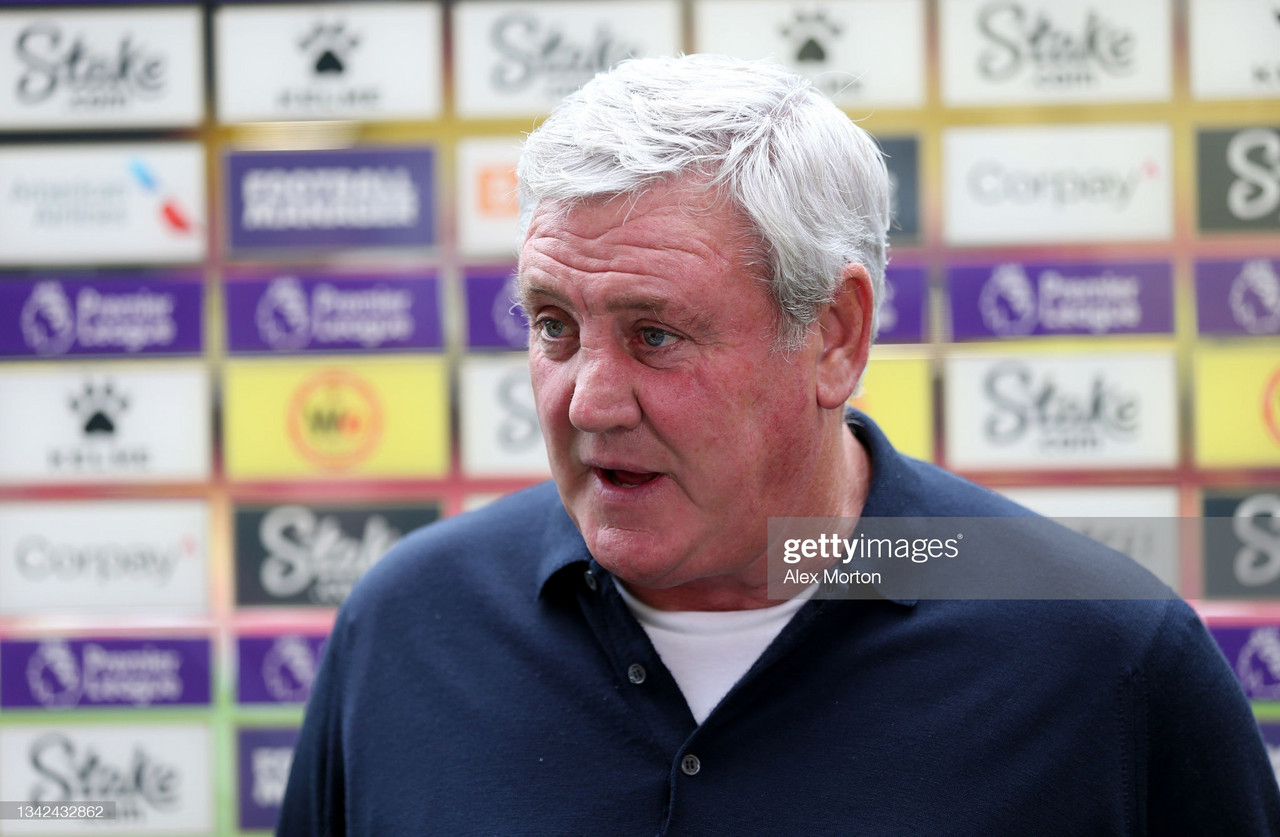 Steve Bruce took questions on a wide range of topics following another interesting week at Newcastle United.
Bruce's Magpies travel to Molineux to take on Wolverhampton Wanderers, still in pursuit of that elusive Premier League win.
Each of the last five meetings between the two sides have ended in 1-1 draws but the feeling amongst fans on Tyneside at the moment is that nothing but a victory will do.
Injury latest
Bruce shocked us all by including Joe Willock in the starting 11 for the trip to Vicarage Road but we can't expect any of United's other injured players to return in similar fashion this weekend.
"I still think it's a bit early for the two or three missing. With the international break coming up, we're hoping that three of them at least will be back taking part in training, but it's still a bit too early for the weekend."
This means of course that Toon fans will have to wait a bit longer for the return of talismanic forward Callum Wilson.
The forward's absence was blatantly obvious in the 1-1 draw with Watford as United squandered multiple huge chances to put the game out of sight, ultimately coasting them two huge points.
Bruce also confirmed that Martin Dubravka is getting closer to a return and his situation is looking healthier.
Dwight Gayle's omission
With Wilson being on the treatment table of late, many fans have called for Dwight Gayle to be given an opportunity to lead the line.
Instead Newcastle have operated with the likes of Joelinton and Allan Saint-Maximin in a more advance role which often feels like trying to put a round peg in a square hole.
The Toon Head Coach spoke about the recent change in formation when talking about Gayle's absence.
"It's just the way that we have played, we've played a 4-3-3 and he's unfortunate that's the formation that we've dropped into.
"We all know Dwight's capabilities and he's still got a part to play. Unfortunately, he hasn't played as often as he would have liked."
With the new look more attacking way that Newcastle look intent on operating within, Gayle is surely the right man for the job and playing a recognised centre forward could well work for the Magpies.
CAT case
Like many Newcastle United fans, this week's Competition Appeal Tribunal hearing has gone over Bruce's head.
"It seems a bit complicated for me so I'm going to be brutally honest with you and say I have not got a clue.
"I'm aware there's a hearing going on. What it's all about and where it's going? You're going to have to ask other people."
Not even Bruce's biggest critics will criticise him for not understanding the legal jargon that currently surrounds the club.
Whilst stating that if a takeover would benefit Newcastle United then he would be all for it, Bruce was not drawn into talking much about the ongoing legal battle and instead insisted it is his job to try and improve results.
He did show his more likeable nature when turning the questions around to the reporters and quizzing them on how they felt the CAT case went.
Takeover fatigue
Most Newcastle fans are surely sick and tired of the endless press surrounding the proposed/failed takeover of the football club.
Steve Bruce is no different.
"It's become boring if you like, how many stories are we going to read about Newcastle and a takeover.
"I just completely switch off from it and try to do the best I can."
With an arbitration date set of the 3rd of January 2022, there is genuine hope that this saga may finally be nearing an endgame.
Also, on the topic of a takeover when asked if it would surprise him if other clubs within the division had tried to have an influence in the takeover Bruce replied:
"Would it surprise me? No, it wouldn't surpise me. You wouldn't want another big player on the patch, would you?"
Wolves' danger man
Bruce also took the time to speak about United's opponents and he singled out Mexican striker Raul Jimenez as the man to watch for the Magpies.
"They've got the boy Jimenez fit which makes a big big difference, he's been missing for a year and every club is going to miss their big big players and he's arguably their best player in terms of scoring a goal."
Jimenez was on target in Wolves' last game and he will no doubt be looking to add to his tally when the Toon are in town.